Bruno the Ex Guard Dog
This is our lovely Bruno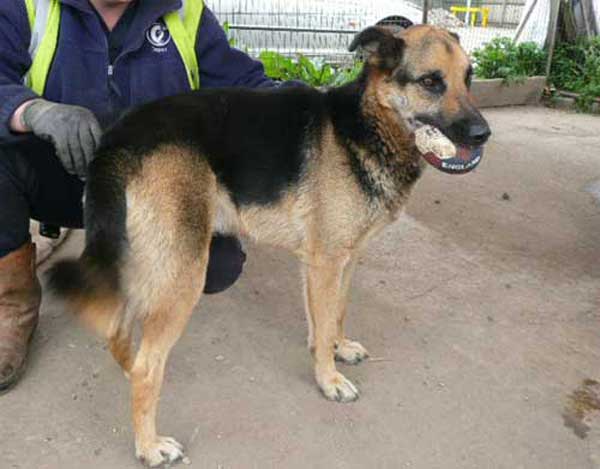 Not much was known about Bruno, other than he had been used as a guard dog but the company had been bought out and they were now going to use 24 hr CCTV instead. So Bruno wasn't needed anymore, if we couldn't find him somewhere quickly he would be put to sleep
Bruno is a three yr old entire male, who had lived in a car in an enclosure and been used to guard but he is a very loving boy who loves his cuddles and a game of ball but makes all the right noises when needed. He had mixed with the workers other dogs and seemed fine, but he wass not used to cats or children or normal family life.
Of course we wanted Bruno to have the chance of a good life after what he had been through so he was picked up by a volunteer and taken to her home.
Bruno was allowed in the house and turned out to be a perfect house guest. No whinging, no howling, no accidents, and nothing destroyed he just curled up and went to sleep!!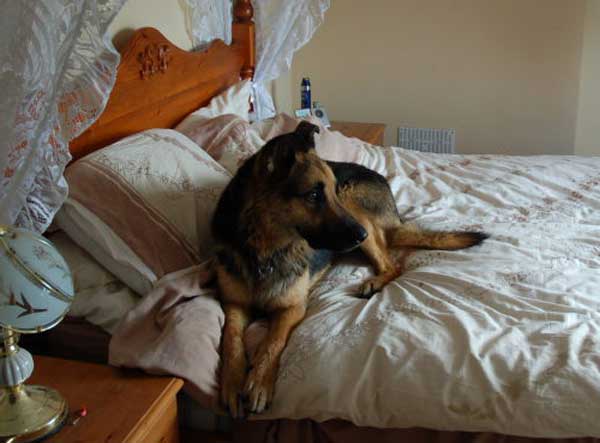 Now remember that Bruno has never lived in a house before or enjoyed a normal family environment. This was Bruno after his bath. Yes he had to have a bath because he smelt rather bad.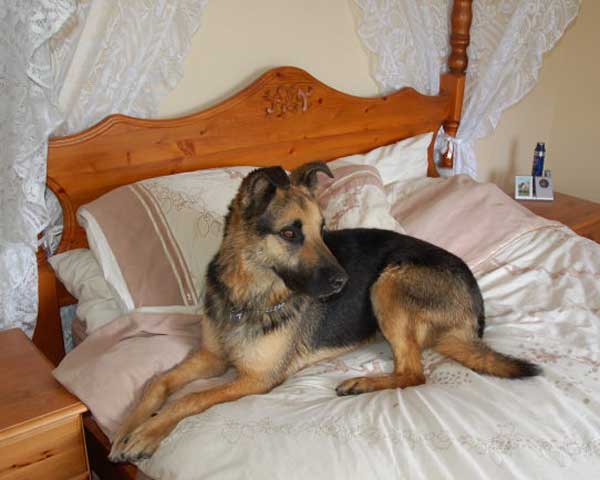 Yes that really is Bruno lying on a 4 poster bed!!
Bruno was very quickly found a new home with a lady that wanted a companion that she could take on long walks with her friends and their dogs.
Amazing that a dog that had never been taken on w alk before or lived in a home could turn out ot be such a perfect gent.
More pictures to follow when he has settled in his new home.