More Rescue Dogs that have been rehomed
These are some of the rescue dogs we have rehomed
Hugo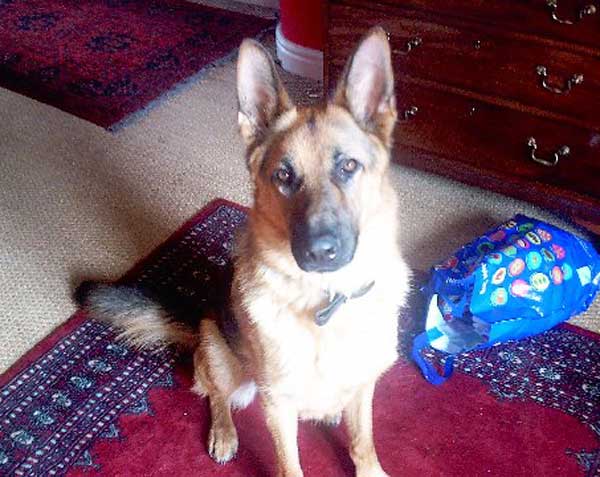 Hugo is an 18 month old castrated short coated black and tan male, he is micro chipped and vaccinated, Hugo is not good with children, he is good with other dogs but it is unknown about cats
Zeus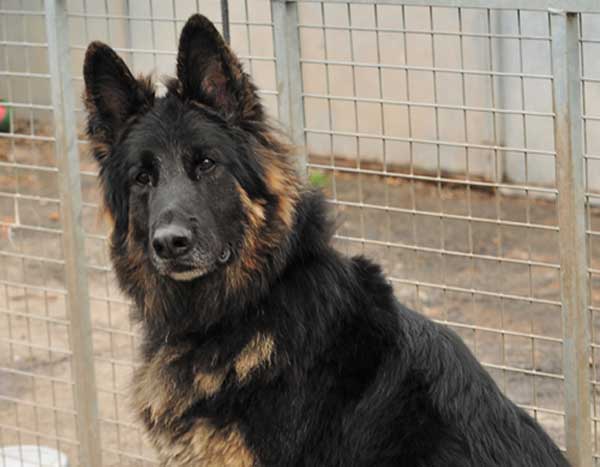 ZEUS - Long coat black and tan. Big strong dog. Did not bark on approach to kennel He has a habit of jumping up and latching on to arms which needs to be stopped. He is very powerful on lead, will need a strong handler and someone who understands the breed with this kind of trait.
Saxon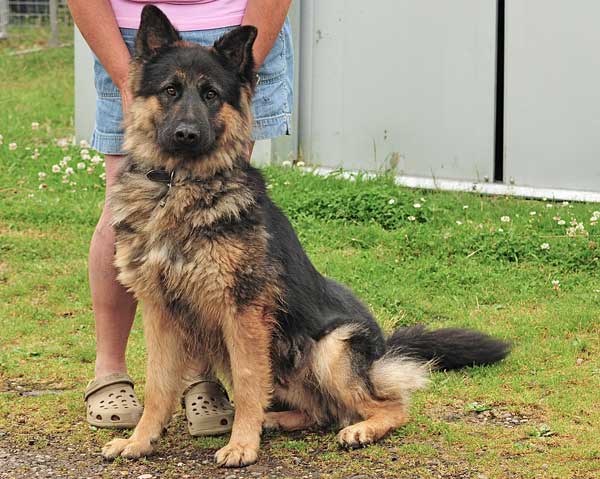 SAXON - Semi long coat, black and tan 10 months old came out of Birmingham Dogs Home. Is friendly, quiet, shy but not nasty. Has not bothered with any of the other dogs in the kennels. Kennel staff had to go and sit in the kennel with him at first and he used to wag his tail but kept his distance, now they have no problems getting him out. A good brush up and he will be a nice young dog for someone. Quite strong on lead.
Honey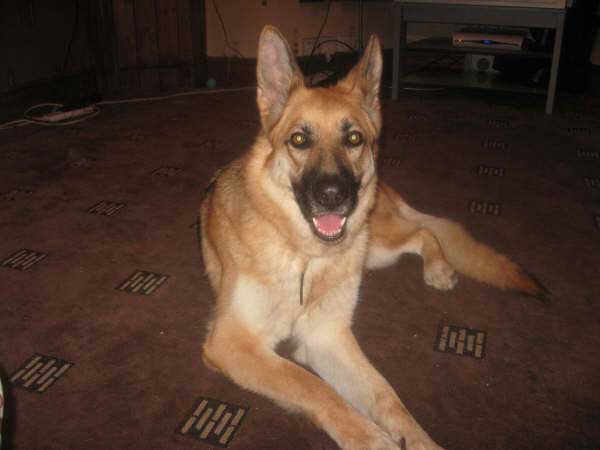 Honey is a big 4 yr old bitch, she is spayed but not vaccinated or chipped, Honey is good with children and cats, she does bark at other dogs when on the lead but when she has been let off she seems fine.
Pompey 5 - in kennels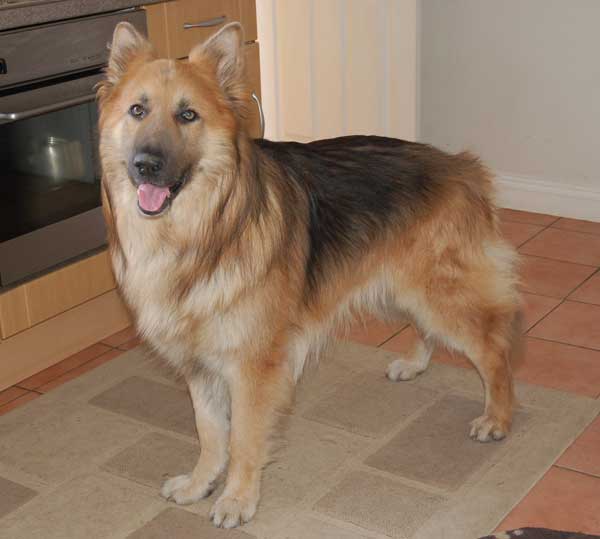 This fabulous gentle giant has been passed around a little in the last few weeks as his owner lost his home. He now needs stability and a permanent home. Pompey is a large entire dog that needs an experienced home where they won't put too much pressure on him when they first take him home. He needs time to chill and get over the stress of the last few weeks. He is a strong bonder which needs to be managed to prvent him beocming over protective and although initally is OK with other dogs, he does get very jealous if they get attention. He would probably live OK with a dominant bitch.
Ryker
Ryker is a 5 yr old gentle boy who has lived with cats, he is good with other dogs and adores children, Ryker is a very friendly boy that loves his gentle walks, he is very good on the lead. Ryker has been castrated and is tattooed, Ryker is prone to putting on weight so this needs to be managed but not with vigorous exercise, Ryker makes all the appropriate noises when people come to the door but once the door is open he is very friendly. His owners are emigrating.
Gary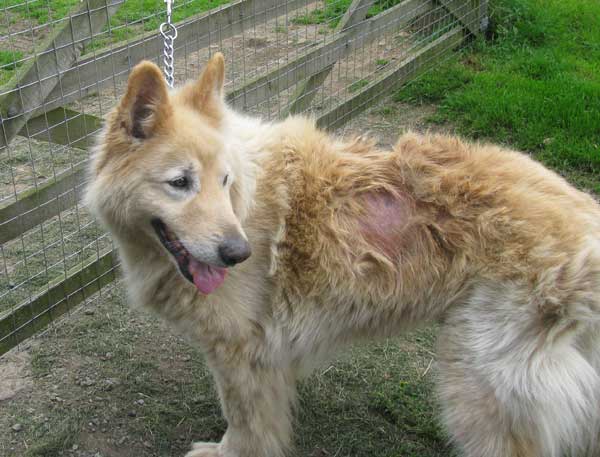 Gary is a gorgeous boy, castrated, think he's about 5 years old was found tied up in a quarry, in a poor state. He is good natured, very friendly, Ok with other dogs. Got 2 bald patches on either side and is on antibioitics for this, he's had his ears washed out and been treated with Spot On. Very thin and will need lots of TLC to get him built up. Not been a problem at all in the kennels and will make a very loyal companion..
Ginnie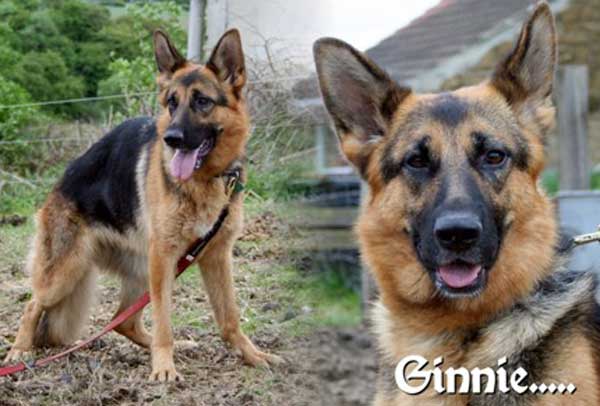 Ginnie is a 2 year old that has had a very traumatic start to her life. A previous owner took her to the vet to be put to sleep!!! She is nervous but very loving too. Her instinct is to bolt so she needs an understanding owner to help get back on track. She loves her kennel buddy Keiser and also gets on with other dogs who give her confidence. We think she would be better homed with a calm confident dog.
Kayda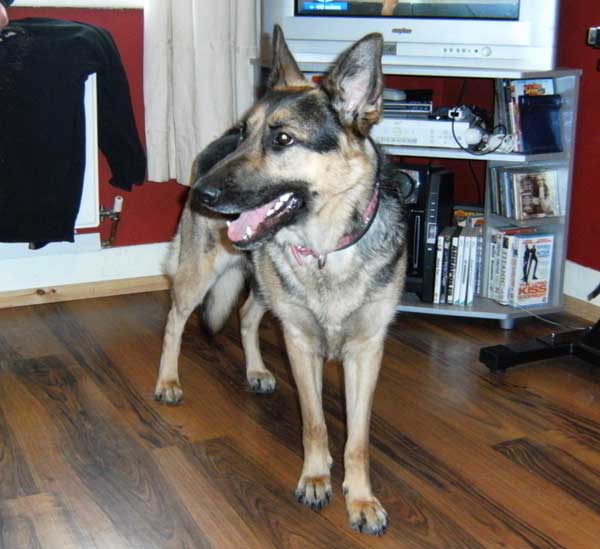 Kayda is an 18 month old black and tan bitch. A very friendly lovely girl, volunteer played on the floor with her and took chews from her with no problems. She lives with a Bullmastiff at present and they are OK together but there is a little bit of jealousy between them over the attention they receive so perhaps she would be better re-homed as an only dog. She will make a lovely, loyal companion for somebody without young children. She is not spayed and was last in season in November. Not good with cats.
Jodie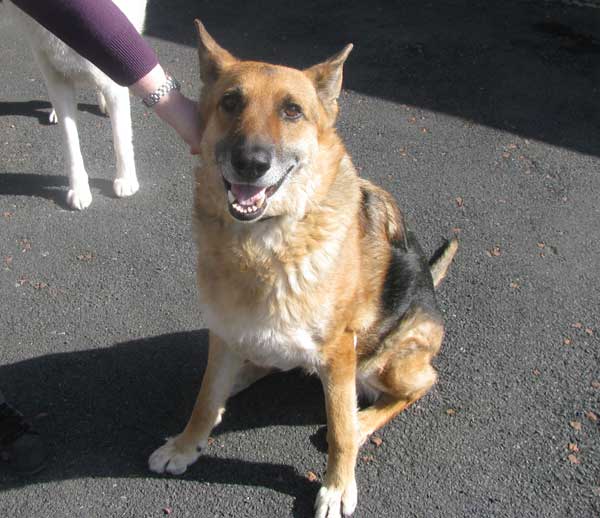 Jodie a 7 year old spayed black and tan bitch. She is very good with children. Ok with most dogs, although she is currently lliving with 2 Huskies and is getting stressed around the bitch. Owner is reluctantly re-homing her as she is never settled and relaxed around the house..
Rescue German Shepherd Dogs now rehomed 1 2 3 4