More Rescue Dogs that have been rehomed
These are some of the rescue dogs we have rehomed
Phoenix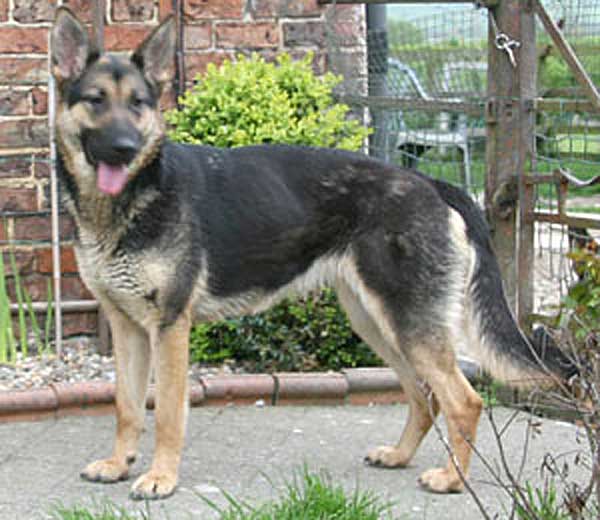 A 2-year old, black and tan short-coated bitch, not spayed. She avoids children, though has never been aggressive. Wary of strangers at first, but soon settles. Good with other dogs, but possessive with food, good with all other animals. She allows examination of her ears, teeth, etc. and is house-trained. She needs further training and would benefit from having an experienced owner, but she is good on the lead. Sister to Todd, probably better rehomed without him. Can jump, so needs a very secure garden..
Kai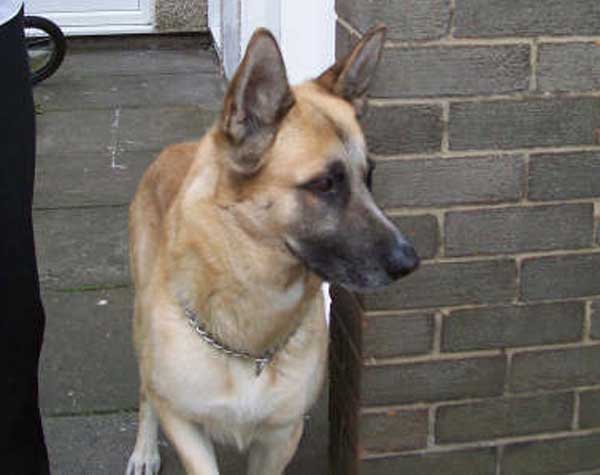 Kai is an entire male aged about 4 good with children and other dogs. Not sure about cats. Owner took him in from neighbour who no longer wanted him and now his curcumstances have changed which means Kai is being left alone for long periods of time.
Zak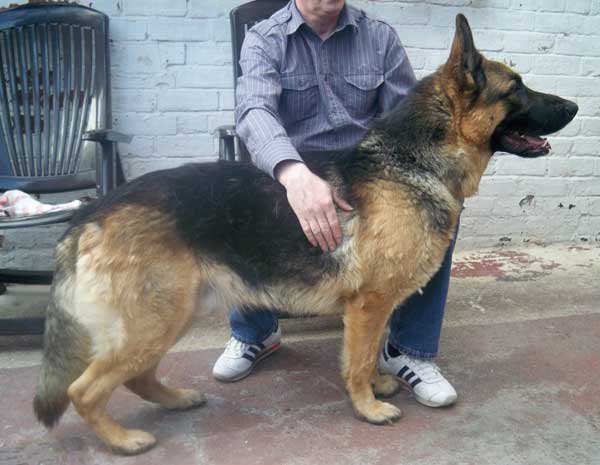 Zak has been with his family since a pup, the reason for re homing him is that they now have two young children 2yrs & 8 weeks, Zak is very boisterous and they are worried that he may snap or knock them over. So he went to owners mother. He has never shown any aggression at all around them. Now circumstances have changed and now the grand mother has both children and Zak and can not cope. He is very clean in the house. When our volunteers went, he was fine pleased to see them. The owners were amazed how is was around the children said they had been unsure of how he would be with the youngsters. Zak will growl if you take bones or food stuff from him he is fine with toys. OK other dogs, will chase cats
Tike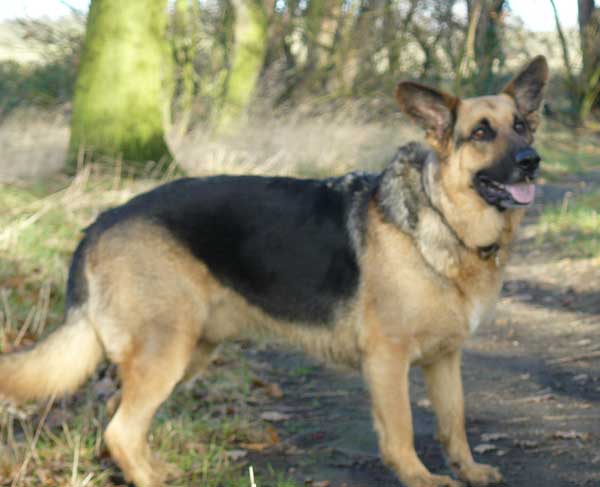 Tike is 7 years old, he is castrated and lives with another 2 dogs. Tike is looking for a new home due to change in circumstances.He loves his walks and his recall is good. He does like children but can be grumpy with younger more boistrous children. He is fine with food and toys, you can take things off him quite easily. He's a big softy and loves his cuddles. He is possessive in his territory but once introduced he is fine with people
Kooga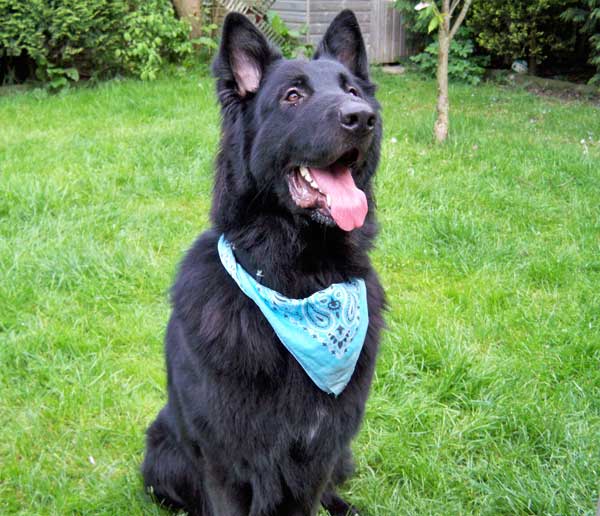 Kooga is only 13mths old. He is a beautiful, big, black entire boy who need's rehoming due to owner's poor health. His coat is in fantastic condition and he has a lovely temperament. He is fine with other dog's but, can be a little over excited. He walk's well on his lead and knows some basic commands. He is fully up to date with vaccinations, wormer, and he is de-flead. His previous owners informed us that he is fine with children of all ages, he lived with a 13yr old boy. He has however barked at volunteers 8yr old son, but we think he was just being protective. He will make a lovely loyal boy, who, will benefit from some training and a firm owner.
Troy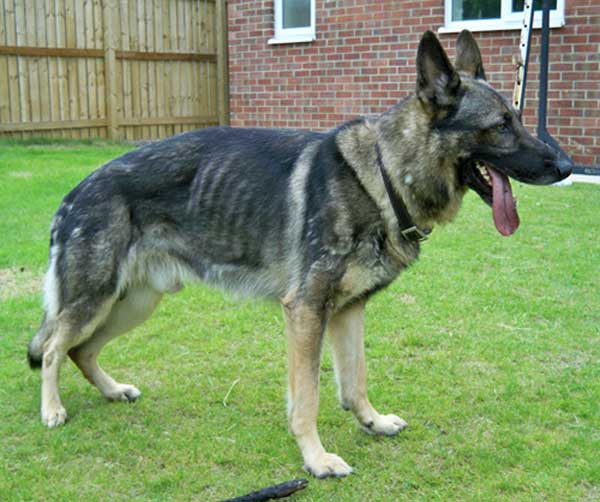 Troy really is a wonderful dog, very friendly and very happy. He is a very unusual sable colour and has wonderful marking's, the pictures do him no justice at all! He is very stunning looking and has a fantastic temperament to go with them Troy loves everyone, including children of pretty much all ages. He greeted our volunteer with cries of happiness. Great with kids of all ages and loves other dogs and wants to play. He does not like cats and will chase them, he will also chase sheep if given the chance. He looks rather thin, not through any kind of neglect at all. The owners said he just never seems to put any weight on. He is very strong on the lead and does pull. He knows all basic commands and is fully house trained. He is being left on his own most of the time as his owners have parted and neither of them are allowed pets in their new homes. His owner does pop back and see him as often as possible, maybe 4-5 times a day. Troy deserves so much more than this as he is fantastic dog. He really does need out as soon as possible and into a loving home..
Ben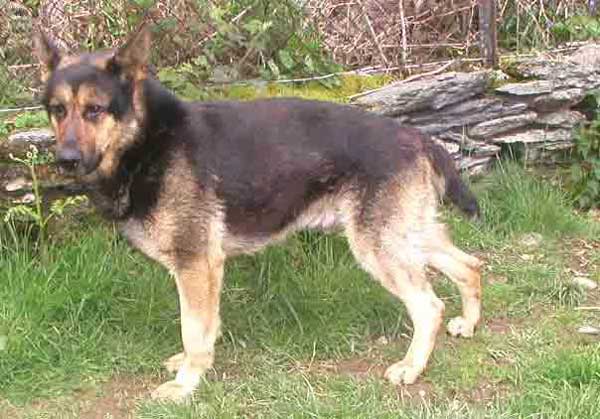 This is Ben, he is an entire male aged around 5 or 6 years old. Ben is a lovely boy, who is good with other dogs & also with cats. He likes alot of fuss & attention. Ben hasn't been exercised much, so is a little bit stiff in his back legs, however has responded well to a steroid injection. Ben has come into rescue as he lived next door to a farm, and was allowed to roam & helped himself to some fresh lamb. A lovely boy who needs a nice home.
Oscar 3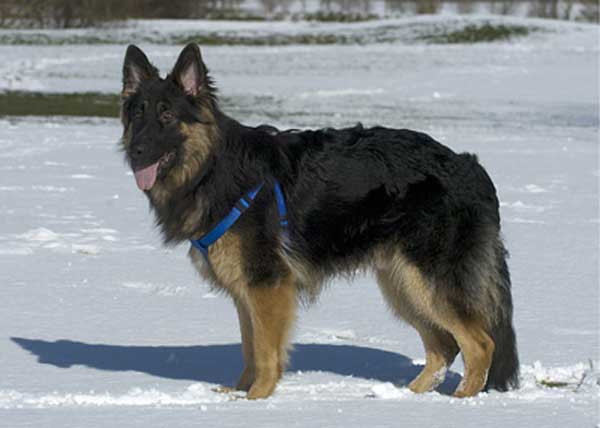 Oscar would be best suited to a family where he is the only dog as he doesn't get on with bitches or dogs he has lived with. As far as people are concerned he is an absolutely wonderful dog. You could open your front door to any one and he would greet them as if they were a member of the family.
Cody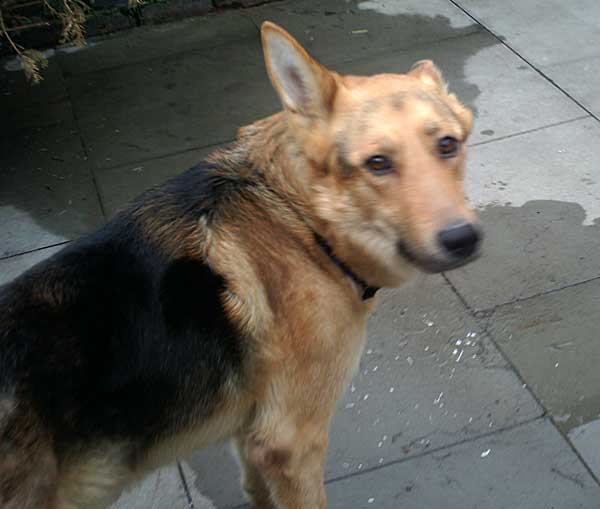 This is Cody, approximately 4 years old. He is housetrained & up to date with vaccinations. Cody is a lovely companion, so affectionate & loving in the house. He has lived with other dogs, and had no problems. Cody has quite a sensitive tummy, which is kept under control by following a strict diet of dried food & chicken casserole! Cody is fine with children ages 7 yrs upwards. He has never lived with cats as far as we know. Cody does need alot of work on his lead training. He tries to chase anything with wheels & is strong on the lead. With a firm, experienced owner Cody will be an amazing dog.
Sabre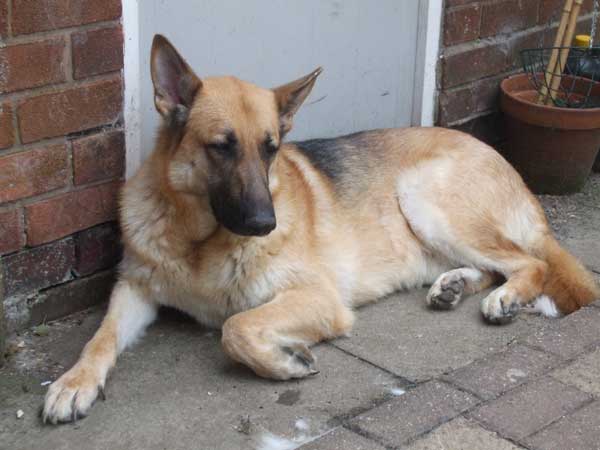 This is Sabre, 5 yr old neutered male. Housetrained, knows some basic commands. Keen to learn. Sabre was rescued by his current owner from being tied up in a yard, regularly kicked & beaten. Because of this he does have some behavioural issues. He is a dominant dog, protective of his owner. Can be aggressive to other dogs, but if introduced carefully will live with another non-confrontational dog. Not good with cats. Well behaved on the lead, is very wary of strangers & will snap if they approach him incorrectly. He loves to play with his ball for as long as you let him! Brushed daily with no problems. Really dislikes vets- but what dog doesn't?! Sabre would be best in a home without children as he can be boisterous. With the right, experienced owner, Sabre will be a loving, loyal pet. Really worth investing some love & time in him & he will be your friend for life.
Rescue German Shepherd Dogs now rehomed 1 2 3 4