Spiders story
This is Spider now called Max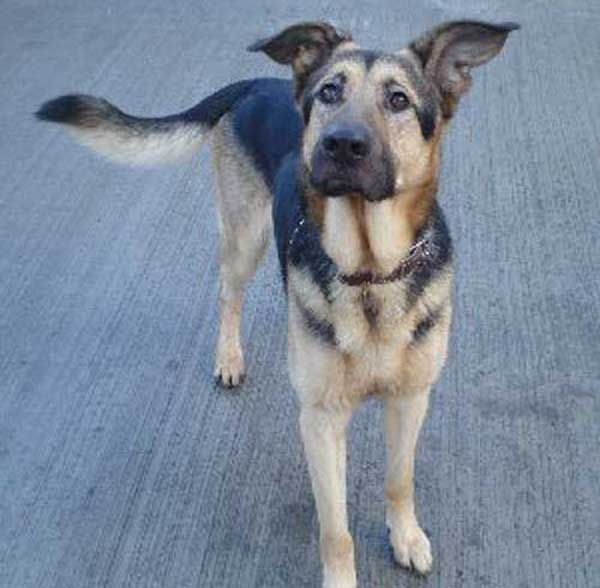 This is the lovely Spider who came to us from a large rescue that felt they couldn't rehome him. It is a sad fact of life that many rescues have ridiculous temperament tests. Spider was absolutely fine with all staff at this rescue but he reacted to people he didn't know or people who were wary of him. It wasn't an aggressive display but more of a nervous disposition.
Spider now called Max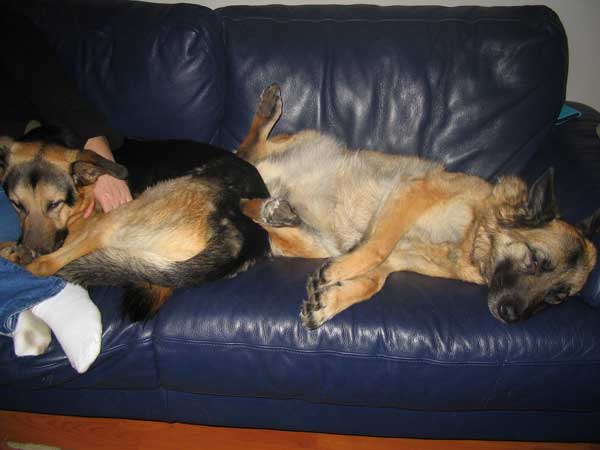 Well I think it's fair to say that Max is now settled and loves his new sister Mara. Nothing like a bit of home comfort is there? Nice leather sofa where you can get your feet up.
This is what his new mum says about him:
'He is a great guy but is very greedy! He loves his walks with Mara and they have great fun destroying the garden by playing tic and chase. But we don't mind! He is getting better with strangers and is not as nervous although still barks loudly if anyone comes near the front door. He is a gentle giant and has a big heart. We all love him loads and it feels like he has been with us for ever. We have an 8 year old daughter who adores him and who he adores back. She loves him because he lets you hug him!'
Max having a lovely snooze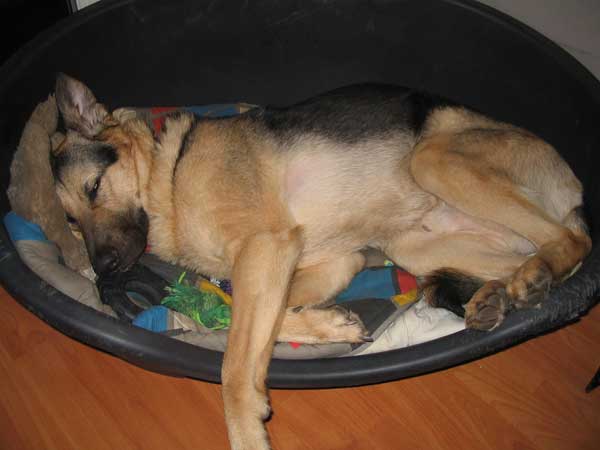 Now why would this dog be considered not rehomeable? So many dogs that end up in the dog pounds and rescue kennels are not given that chance. GSD's often do not do well in kennels and may not display themselves at their best which is why we aim to bring them into our care so that we can work with them and then rehome them safely.
Remember that at German Shepherd Dog rescue, we don't just pick the easy ones, we believe that all dogs deserve a chance regardless of age, health issues or temperament.