More Rescue Dogs that have been rehomed
1 2 3 4 5 6 7 8 9 10 11 12 13 14 15 16 17 18 19 20 21 22 23 24 25 26 27 28 29 30 31
These are some of the rescue dogs we have rehomed
Sammy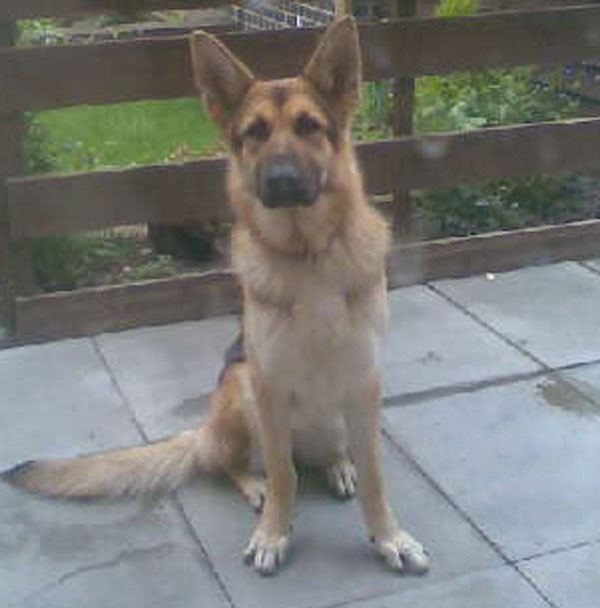 Sammy is currently un-assessed by this Rescue and as such this assessment comes from her owner. Sammy is a lovely family dog who gets on with other dogs very well. She is unknown with cats, however, the neighbour's cats sit on their shed and she does not create. She is good with strangers and great with children. She is so good that the current owner does not need a lead for her, although she does walk on a lead well. Unfortunately, due to the current owner's extra work commitments, Sammy is being left for long periods on her own. Due to her age and the fact that German Shepherds need stimulation, she is becoming bored and is finding her own entertainment. This is a heart breaking decision but one that is best for Sammy.
Princess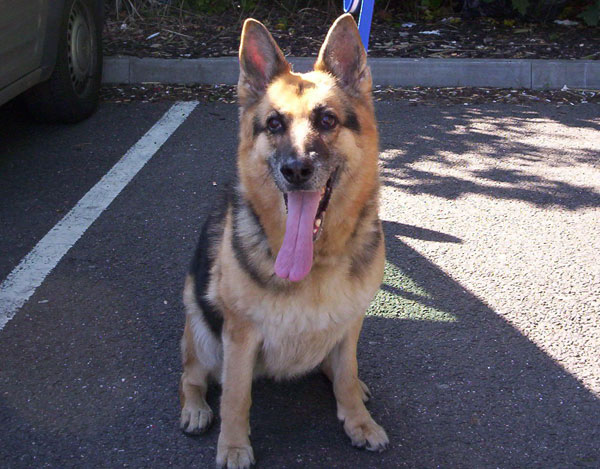 Princess is a mature female GSD who acts half her age!! She is very, very friendly and our fosterer describes her as perfect, clean and running around like a 4 year old. She has lived with five children ranging from 2 years to 16 years, and another dog. She is good on the lead, perfect to travel and totally enjoys life. She will make a great addition to any family and still enjoys the odd game of football. Don't let her age fool you she will have you out walking morning, noon and night!!
Monty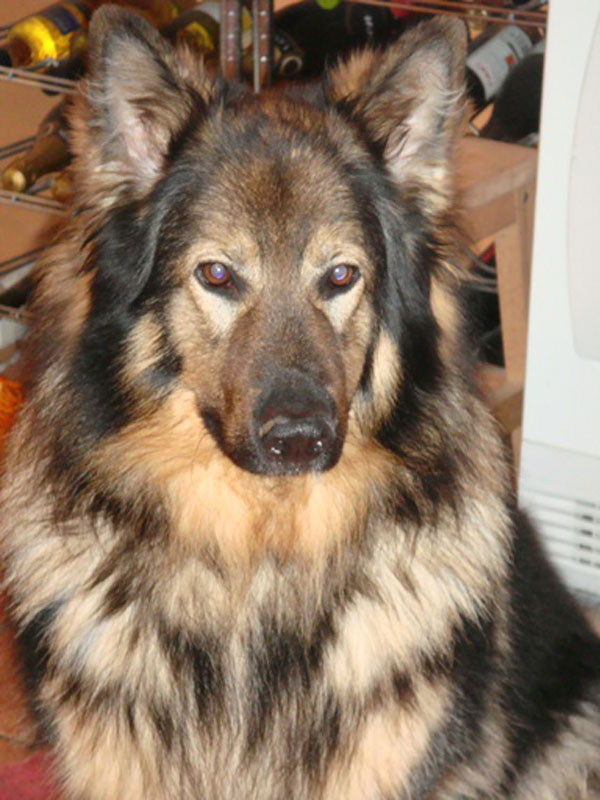 This assessment comes from the owner. Monty is absolutely lovely. He is initially noisy when people arrive but then turns into a big softy. He currently lives with a female Boxer and Bichon Frise. He also lives with 5 cats including kittens. He is happy to be left on this own and is never destructive. He also mixes with the 2? year old grandson, and is fine with other children. In every way he is a gorgeous dog. Monty is being re homed as he is being left for long periods and the lady owner is not strong enough to walk him properly.
Kira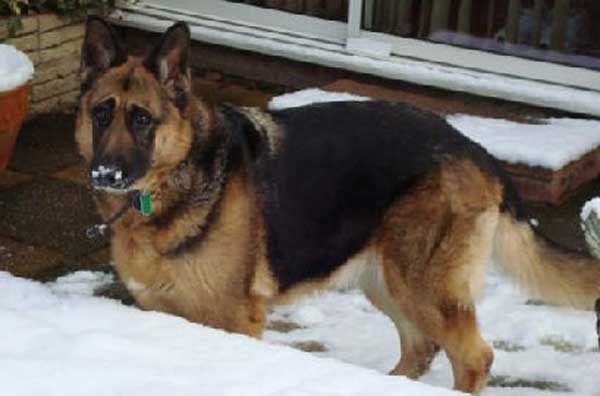 Kira is a stunning 6 year old GSD, her owners are moving abroad on 21stApril and they urgently need a home for her. They fully intended to take Kira with them and even got her a pet passport but because she is a nervous dog and dosen't like children they have had a rethink and don't feel it's right to put her through the ordeal of the travelling and upheavel. Kira is a great dog within her own comfort zone, her house, and gets visitors to play with her toys. Outside is a different matter and she will growl and bark at adults,children and other dogs. She has never shown aggression to the vets or kennel staff when she has boarded in kennels. Kira was attacked by two dogs when she was 8 months old and on lead, since then she has taken a dislike to other dogs.
Charlie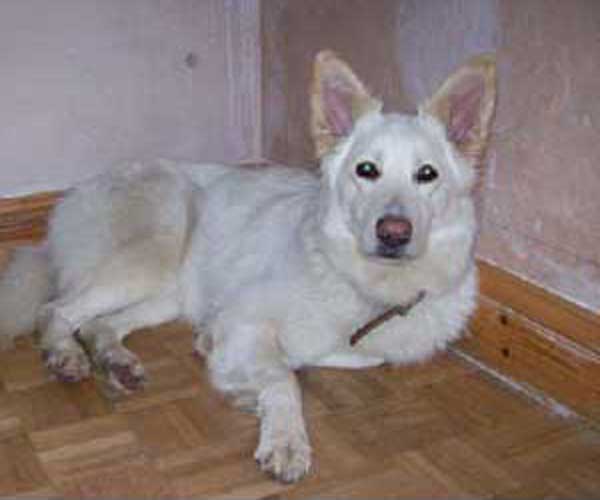 Charlie is a pretty long haired white bitch who will need a GSD experienced home. Her foster mum says that Charlie is very protective in the home and barks when people come to the door. She will also need a very secure garden as she does try to jump the fence. She dosen't like other dogs very much although she used to live with two dogs.She is currently attending dog classes and is good with foster mums grandchildren aged 6 months to 7 years old. She is good in the house and according to foster family would suit someone that is home most of the day. This lovely girl needs further training and socialising to help build her confidence..
Cassie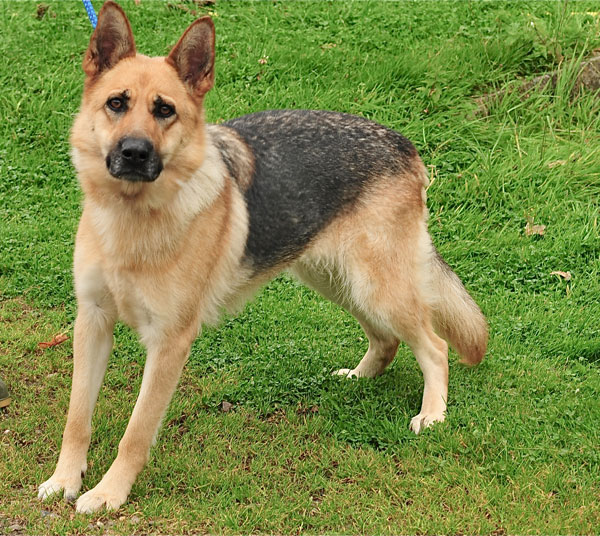 This lovely young girl was handed in so not much is known about her. She is approx 2 years old and appears to be a very friendly dog.
Gunner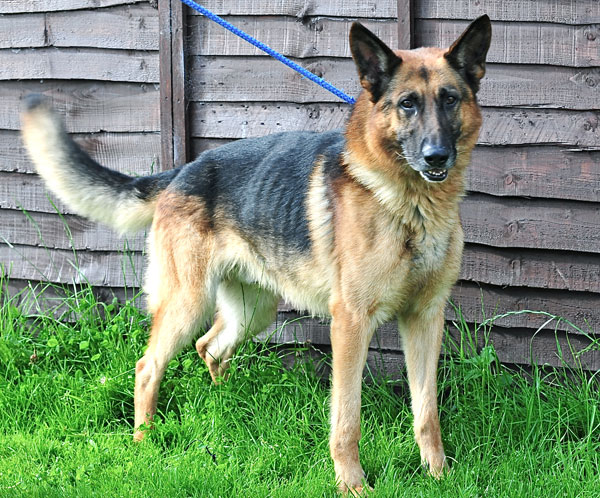 Not much info known about Gunner. Lovely big dog, will look great once up to his ideal weight. Very underweight and on small meals at the kennels to build him up. Would estimate his age 2 - 3 years. He is friendly and seems quite relaxed, we think he is OK with the other dogs too. Entire
Bella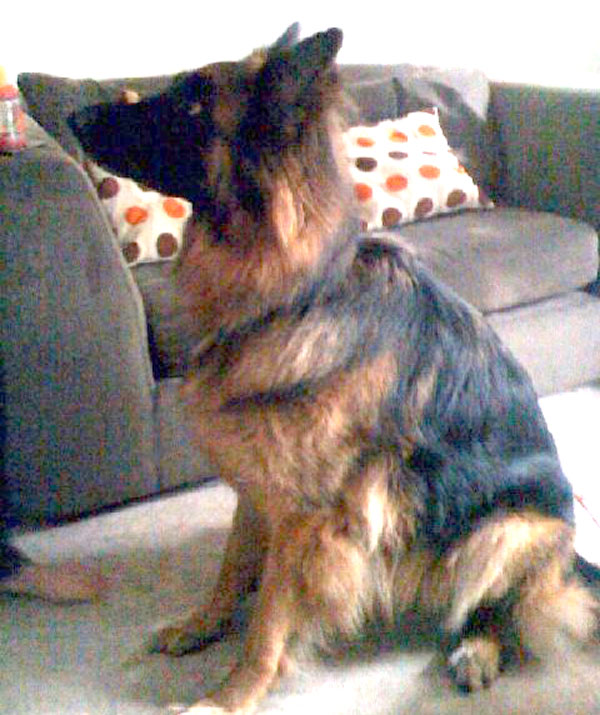 Bella is a beautiful young lady of 4 yrs, she is long coated and is unspayed,she is good with other dogs off lead but is a bit excitable on lead, she is quite boisterous with visitors coming into the home and will try to grab their arm but not in an aggressive way so this would need to be managed. Bella is vac'd, chipped and tattooed, she is a lovely girl that needs an owner with consistancy with their commands and expectations as she has been allowed to get away with too much, she is not an aggressive dog but likes to push the boundaries. Not good with cats and would be better with older children because of her mouthing
Shane 7 yrs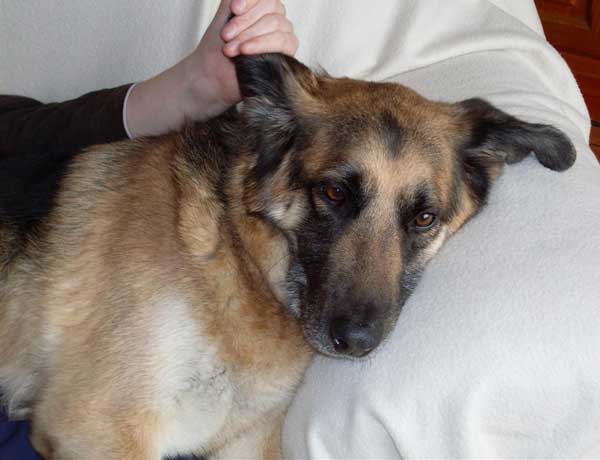 This gentleman is 7 yr old Shane. A gorgeous big boy with cute floppy ears. Shane is in need of an experienced home, simply because he'd like to think he is the boss! He is good with other dogs, but not keen on small dogs or cats. Loves his walks, and especially playing ball. Vaccinated & neutered. Happy to lie by your feet all day long. Shane doesnt ask for much, just a nice quiet home, where he can live life to the full. Currently in foster care, Shane needs a home to call his own.
Millie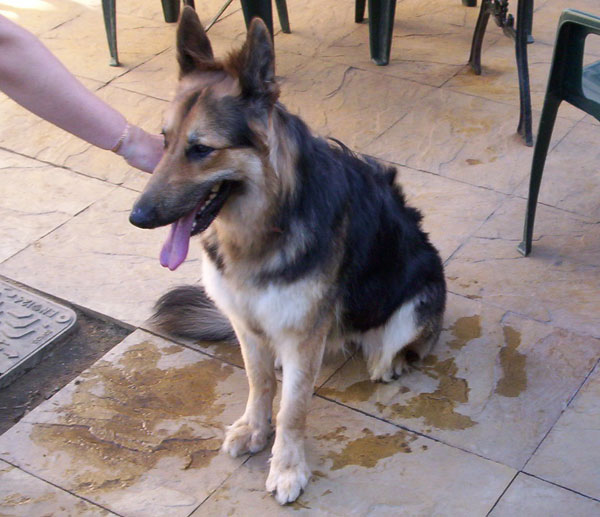 Millie is a 22 month old female semi coat. She was fantastic to travel and is good with other dogs. She was living with a male GSD and female Staff. She is good with children and again was living with two children aged 8 and 10 years in a flat. Millie is an easy dog who knows most of her basic commands and is great on the lead, however, she was initially quite timid, but in no way aggressive. She is currently in with a fosterer and is coming out of her shell. She is enjoying herself and will suit any kind of family that wants to have a fun dog. She has unfortunately been passed around to lots of homes through no fault of her own. She does not seem to like heavy traffic and this was unfortunately her environment for most of her puppy hood and this does not seem to suit her, so somewhere rural would be fantastic for her.