More Rescue Dogs that have been rehomed
1 2 3 4 5 6 7 8 9 10 11 12 13 14 15 16 17 18 19 20 21 22 23 24 25 26 27 28 29 30 31
These are some of the rescue dogs we have rehomed
Holly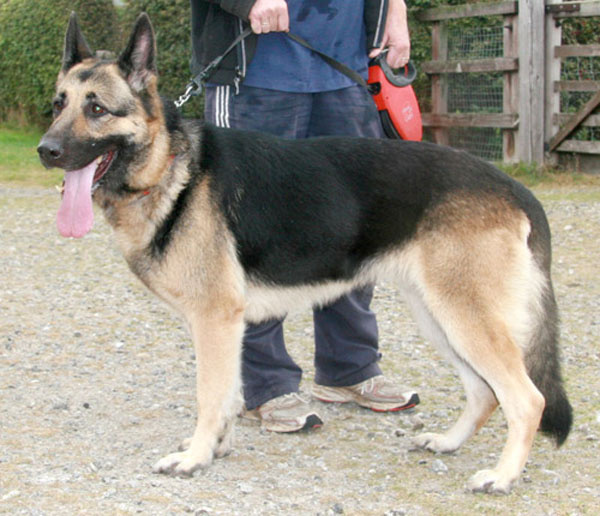 Holly is a beautiful bitch, about 5 years old.We took her from a dog pound. We don't think that she has been spayed her vac's. will not be up to date. She has a wonderful temperament, is very friendly and is fine with other dogs and people. She is playful, very responsive and has a good recall. A really well-behaved girl, who will make a terrific pet. She is currently in kennels in the York area.
Sabre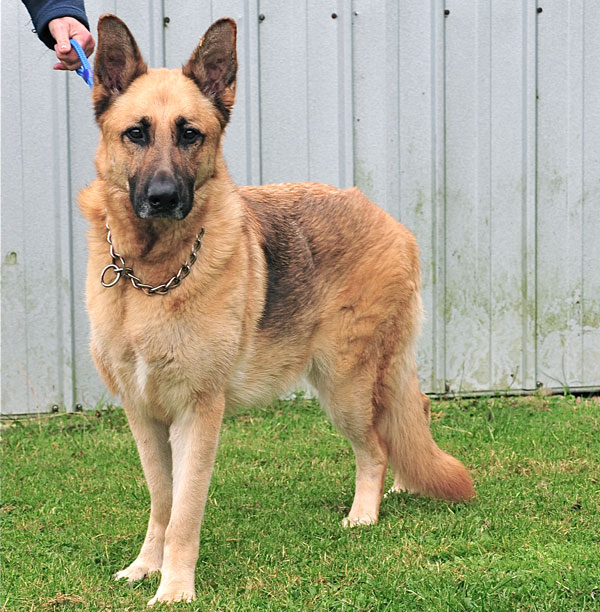 Sabre is a 2yr old castrated male He came into the rescue with his brother Zeb, they are looking for seperate homes. They belonged to a lady that couldnt cope because of a physical restriction on her mobility, they havent had much socialisation and have spent a majority of their time within the confines of their home and garden and this has led to them with little confidence with anything new that they encounter but with time and patience they will make someone a very loyal companion. little is known how they are with cats and other dogs
Jake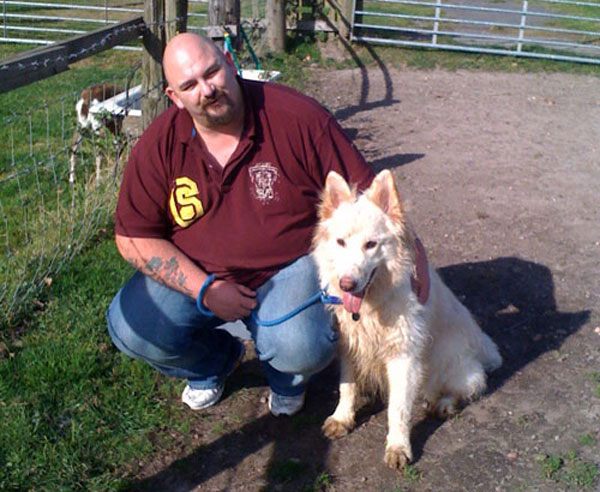 This gorgeous big white long coat dog is Jake a 3 year old male. Jake is very very stressed at being in kennels and urgently needs a permanent or foster home without young children. He will need someone with experience with the breed to help build his confidence.
Poppy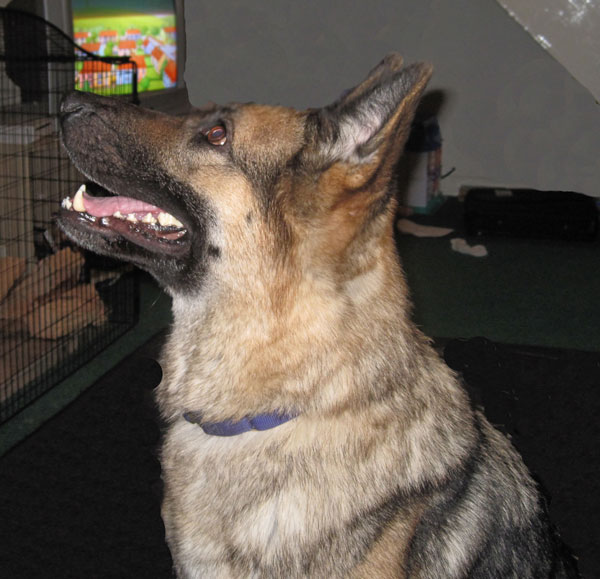 Poppy is a lovely, affectionate 2 year old black and tan, short haired bitch. She obeys basic commands such as 'sit'. and is good with children, she currently lives with two children ages 3 years and 6 years old. We are unsure how she is with other dogs but have been told that she lived previously with a terrier without problems. Poppy does not like cats at all. She is fully housetrained. Poppy is inclined to pull a little on the lead but this can be solved with training. She is a little wary of men and protective of her family (as all GSD's are) but has never shown any aggression. Poppy will make a wonderful forever friend, all she needs is a calm household, a little training and someone with a good understanding of the breed.
Molly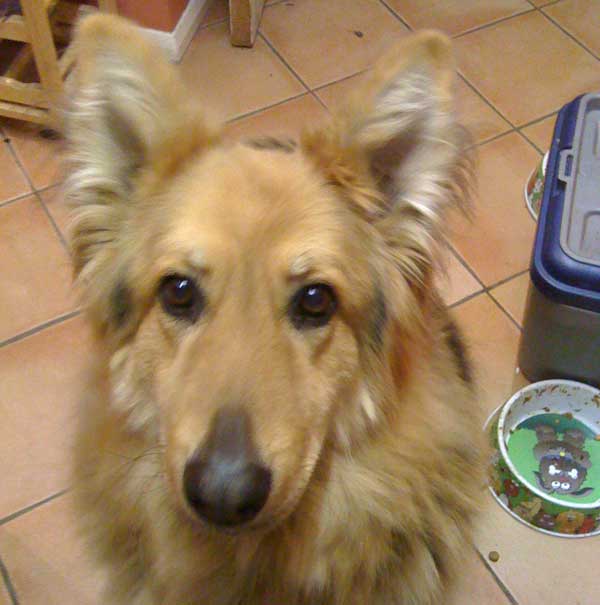 Molly is a beautiful dog who only likes adults. The owner says she does not socialise at all with other dogs and tolerates their own cat but generally doesn't like cats. Owner has 3 children of 17, 7 and 2 however Molly does not like the youngest child. Owner says that Molly is very loving and is a real pleasure to have around providing you are not another dog, a cat or a toddler
Axel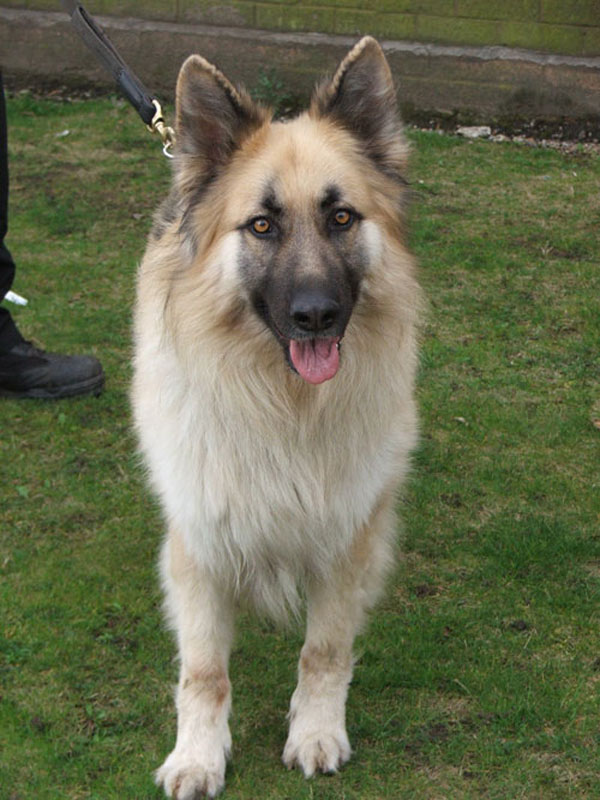 Axel is a 7 year old entire male, very gentle to the point that he will take a biscuit out of your mouth without even touching you! He is a very strong lad, especially when first put on the lead to go for a walk, he will respect your voice though and looks for guidance. Axel has been living with an older couple who have Grandchildren, he has always been a perfect gent in his current home. Axel can be fairly protective on a lead, he loves long walks and loves to play in the water. He will need regular brushing as he has a long coat, he does love to be brushed! Vaccinated (not due again until June 2010) /Microchipped. This gorgeous boy needs an active home without cats where he will give you all the love you deserve!!
Blue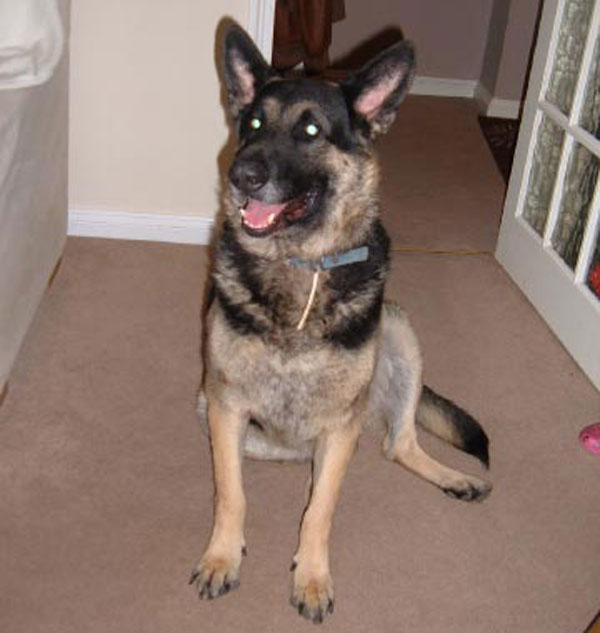 Blue is a 5year old short haired neutered boy who needs to be rehomed due to the owner being unable to give him the exercise he needs. He is good with children of all ages and is generally a calm relaxed dog. He has not socialised with cats but has lived with another dogs. The owner did used to run a pub so Blue is use to meeting people as he was free to roam in the bars.
Blaze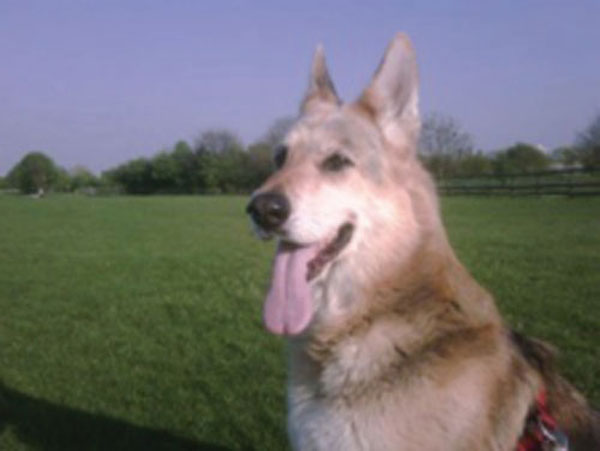 Blaze is a 9yr old bitch who needs to be rehomed due to the owner moving to a smaller premises after the death of her partner. She is a really sweet calm girl, but does whine for attention. She is very obedient and excellent off and on the lead. Her only bad habit is she chases joggers. She has not had many meetings with cats so a careful introduction would be needed. She will ignore children generally but would be best suited in a home with older children who would give her space.
Lennie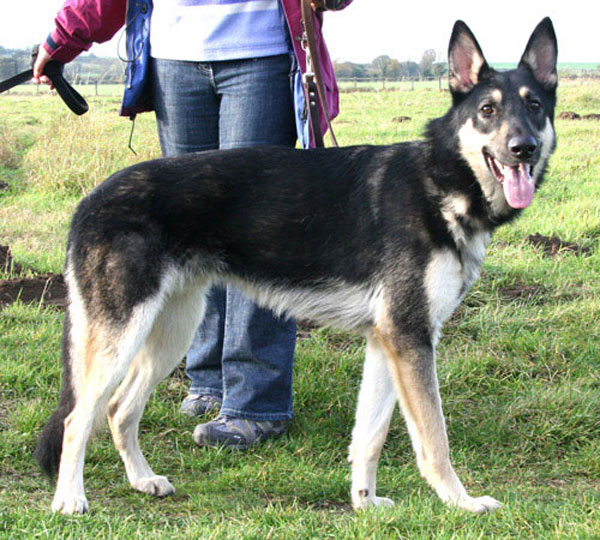 Lennie is not much more than a year old. He is entire. He is tall and beautifully marked, but still a gangly puppy and will become a big boy. Another stray, he is initially nervous of strangers, but soon realises who is a friend. A very responsive dog, he has quickly learned to walk to heel since coming to us. He is playful and curious to meet other dogs with whom he is fine. Don't know about cats. A very striking dog who will become a real joy to be with.Been treated for worms
Jay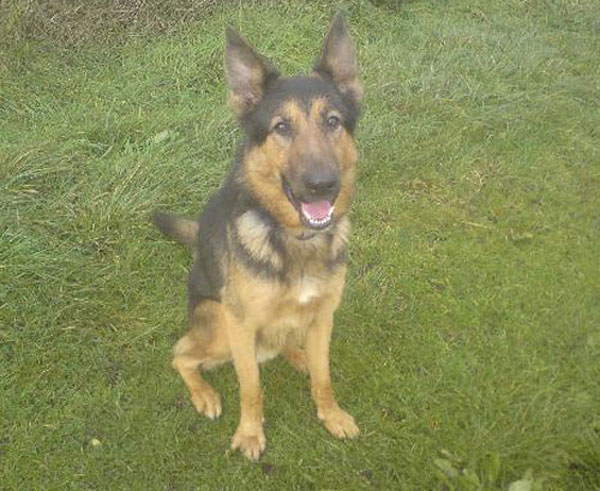 Jay is about 14 months old, he is entire and a very friendly dog. He is fine with other dogs, very interested in bitches and will certainly benefit from being castrated. The poor lad was picked up and taken to the pound, his time was up so we took him into rescue. He will make somebody a really lovely companion.