More Rescue Dogs that have been rehomed
These are some of the rescue dogs we have rehomed
Becky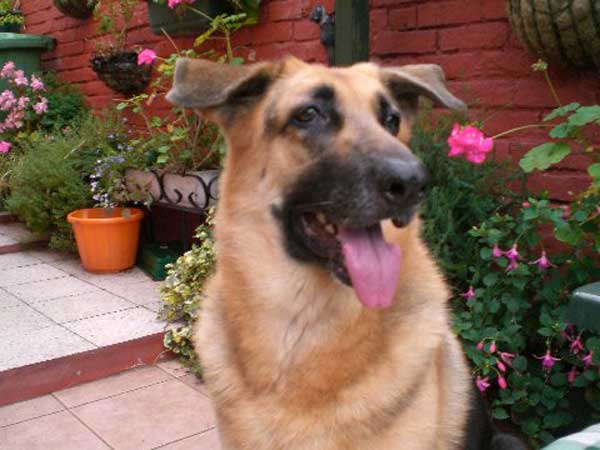 Becky needs a quite home to enjoy her retirement, her owners are going in to sheltered housing and Becky can't go with them. The owners have had Becky since 2002, before that she was in a rescue for 2 years, the note on her door said that she did not like children.She does not like children kicking footballs about. The present owners say"to us she is fantastic and we can pull her about as much as we like". Becky is on Metacam for her back legs but apart from that is in good health. Becky dosen't need loads of exercise now and walks mainly off lead.
Rizo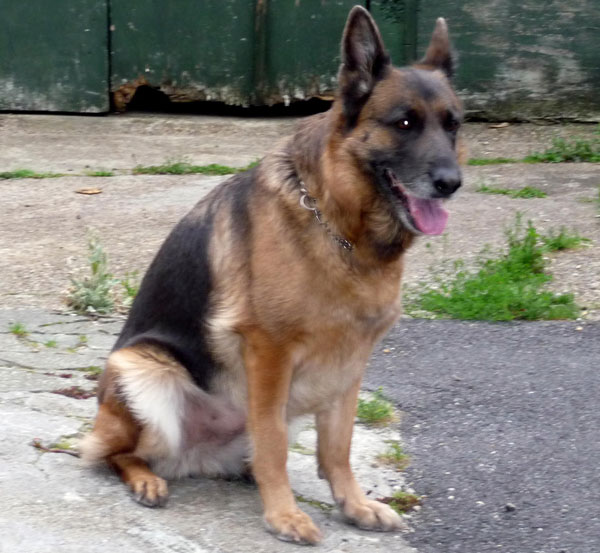 Rizo is a lovely, lively 5 year old bitch. The current owner has just had her spayed to make re homing easier. She currently lives with teenage children and is very friendly. Her owner owns a shop where she spends time, so is used to people coming and going. She currently lives with two cats and is fine with them. She is housetrained, travels well in a car and enjoys her walks, although her lead training does need to be continued. She is a lovely dog who desperately needs a new home as her current owners are losing theirs, and she will be homeless. She really will make a fab new addition to any family life.
Tyra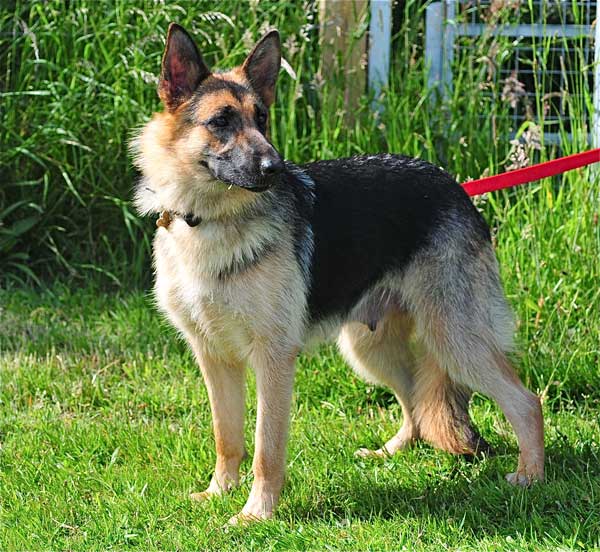 Tyra is a beautiful young lady of 11 months old who loves to play, she is unspayed, Tyra has not had a good start having had a litter of puppies at just nine months old So still a puppy herself, she is very shy of new people but does come around if taken for a walk, she walks really well on the lead and is very responsive to training, her recall is brilliant and she just wants to please. She is a very clever girl and can open kitchen cupboards etc. Tyra loves her crate and will happily lie in it even if the door is open so is happy to sleep in there at night but this will only be needed temporarily until she grows out of the puppy stage, there is no aggression in this little girl that we have seen, She will need a kind and patient home, preferably with another dog to play with, Tyra loves water. She is vaccinated and micro chipped
Tag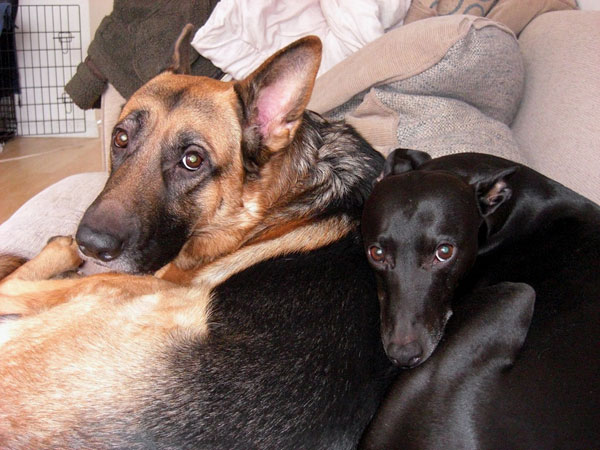 Tag is a 4 year old entire male who is friendly and confident with strangers. He has not lived with children but is okay with children outside the home. He has lived with another dog and is again fine with dogs outside the home. Tag does not like cats or small furries. He is an intelligent dog who is playful and enjoys his cuddles. He will make a great companion for someone wanting a well balanced dog. He is being re homed due to relationship breakdown. .
Tyson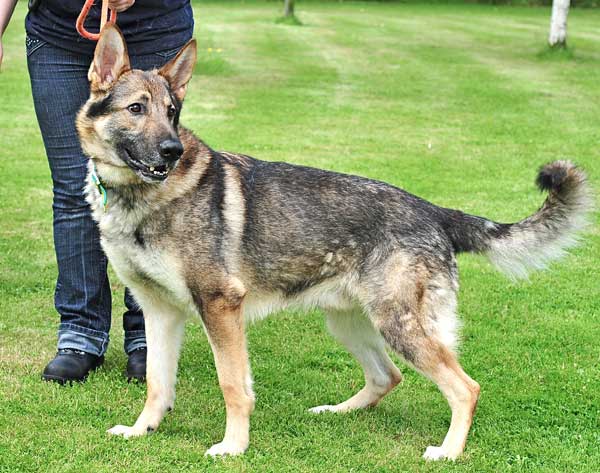 Tyson was relinquished by his owner into Sunnyside about mid May, 09. He is 4 years old, a good all round dog, dog friendly, ok with children, good on lead, travelled well, no aggression or food aggression. Fully vaccinated until June 2010 and is microchipped. Has not bothered to play with toys in his kennel environment was very friendly with the staff .
Mishka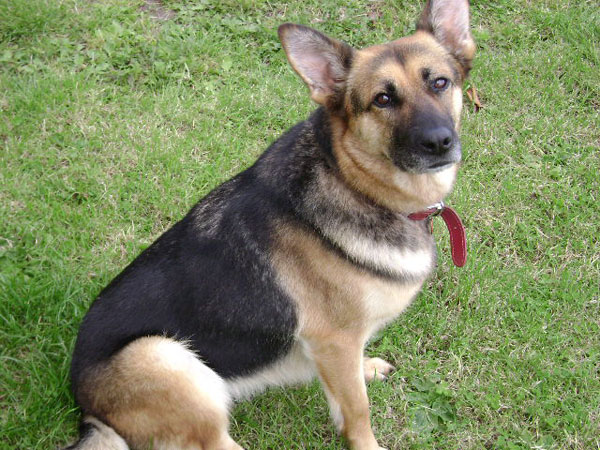 Mishka is a 3 year old black and tan short coated bitch. She is a lovely dog with a fussy pleasent nature that would make a loyal and friendly pet she licked and fussed me as if we were old friends and showed no aggression.Shes only lived with current owner for 3 weeks and was from a rescue website and is desperate for a stable home. The current owners have problems with her apart from she doesn't like their little boy so she would need to be re-homed without young children. She's only very small but she has a massive fussy personallity.
Sylar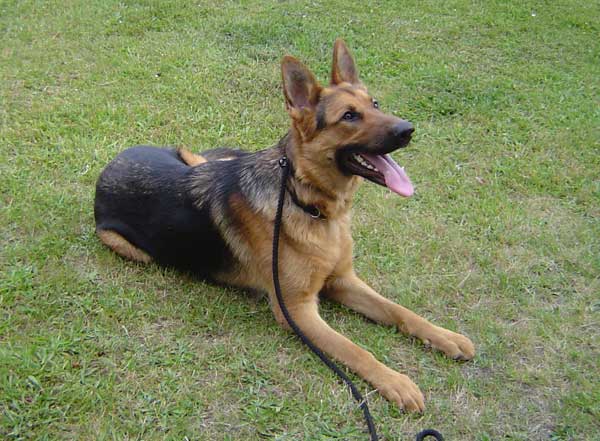 Sylar is a very handsome young castrated male GSD. He currently lives with 3 young children and 2 family cats. He is great with other dogs and has been going to obedience training; he knows all the basic commands and has been cage trained. Sylar can be quite protective of his home environment and needs to be more socialized with people. He can come across as defensive; however, once he gets to know you he is fine. This is something that will need to be continued with his new owner. Although Sylar lives with young children we feel that he needs a calmer environment with older children. He could live with another dog. Sylar is being re homed as he is becoming too much for this busy family to handle. He will make a great dog for someone who is willing to give him the confidence and correct calm, positive handling that a young GSD needs.
Jessica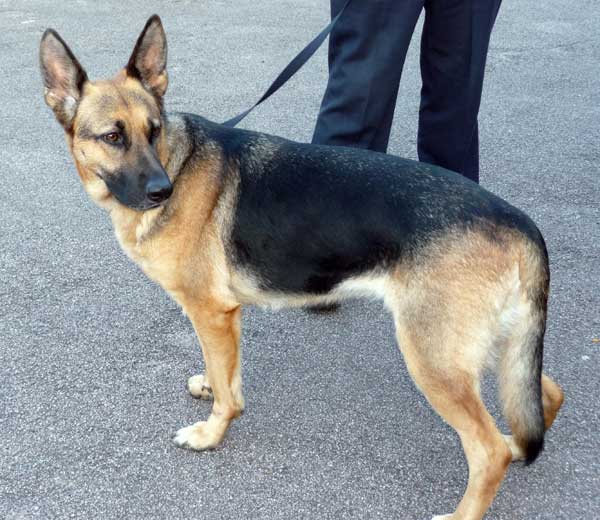 Jessica is a beautifully put together little girl. She is approx. 3/4 years off age, unspayed and will need to start her vaccinations again. She was very friendly when we arrived, does pull slightly on the lead but stays with you and has good recall off lead. She is housetrained and has lived with children of all ages. She gets on with other dogs and does get on with cats, although, as always, introduction to new cats is a process of patience. This fantastic dog was taken in by the current owner as a rescue himself, but unfortunately family circumstances mean that she can no longer stay there. She will make a great addition to any fam
Rooney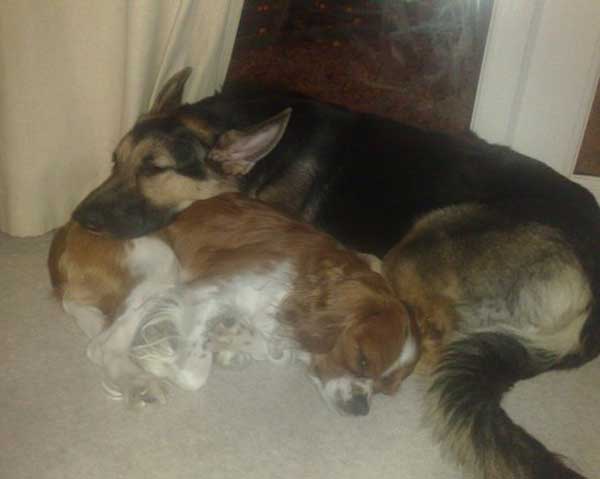 Rooney is a pretty 1 year old short coated girl who is loved by her present owner, but they do not have the time Rooney needs and they are reluctantly re-homing her. She is a very loyal dog who lives with a King Charles Spaniel quite happily, but outside Rooney barks at other dogs. She also has a mistrust of men. In the owners own words she feels that with the right training and the attention that Rooney needs she would "be a completely different dog".
Ruby - 3 legged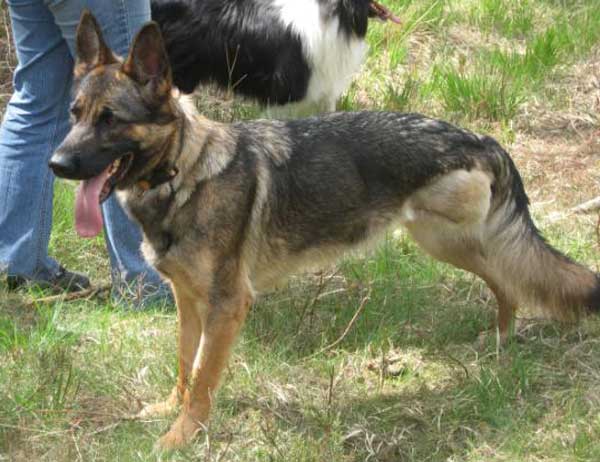 This is Ruby, a beautiful year old bitch. Ruby is currently in foster care whilst learning to cope with the loss of her back leg. She has healed and is recovering exceptionally well. She can manage to run with the best and keep up! She has made the stairs and doesn't really know that her leg is no longer there. She is a dog that does bond very quickly and although whines when left will settle down. She is good with dogs and cats but not with other small furries. She has been out to local fairs, etc, and has met with children and shown no reaction. Ruby is vaccinated, wormed and microchipped. Whoever adopts this dog will have a truly fantastic girl, but the new owners must bear in mind that Ruby's weight must be managed correctly and she must not be allowed to get overweight.