More Rescue Dogs that have been rehomed
These are some of the rescue dogs we have rehomed
Max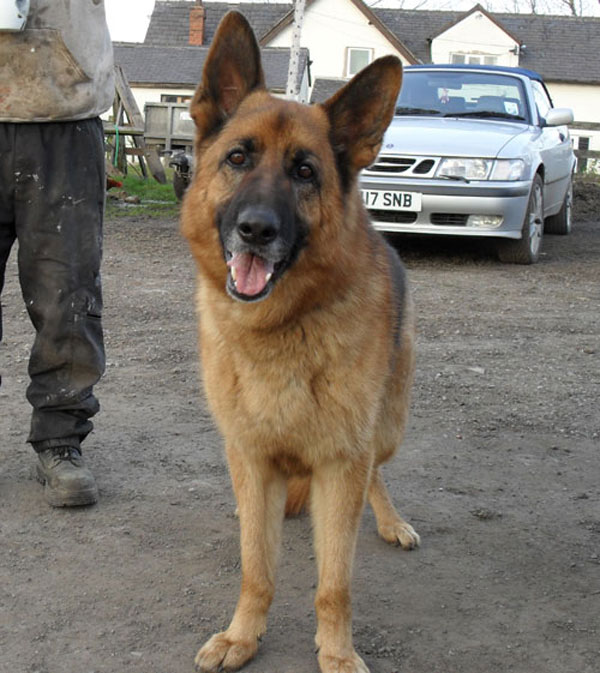 This handsome boy is 4 yr old, entire male, Max. Max was bought from an ad in a newspaper by a farmer, who has had him for 2 weeks, and because Max jumped at his 33 yr old son, the farmer was going to shoot him. Thankfully, Max is safe in kennels now. He is supposedly an ex police dog, he guards the car/kennel/home really well. With his owner he will be a wonderful companion. After only an hour with the volunteer who picked him up, he was very affectionate & playful. On a lead Max will bark at other dogs, but happily plays off lead, and has lived with other dogs. Was fine with all livestock and cats at the farm, ignored the chickens running round! As we know so little about his background, we will not rehome where there are any children. Max will make a fantastic pet for the right home.
Sally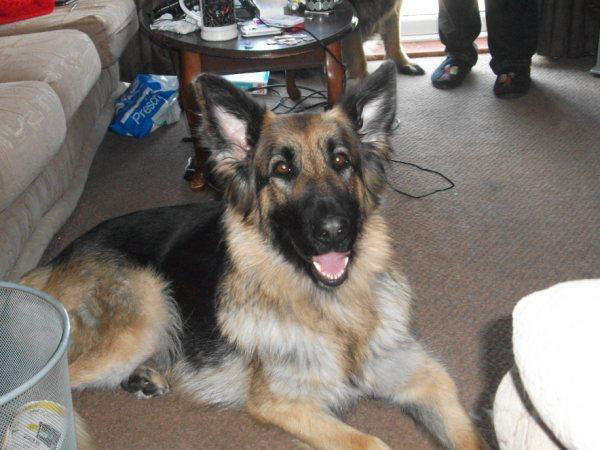 This beautiful girl is 2 yr old , unspayed bitch, Sally. She is vaccinated & microchipped. Sally is housetrained, and sleeps in the house. Sally has had 3 different homes & been returned to the breeder, through no fault of her own. Sally is very active, would be good for agility. Sally is fine with other dogs. Pulls on the lead, but is fine off lead. A really nice dog needing a permanent home
Sally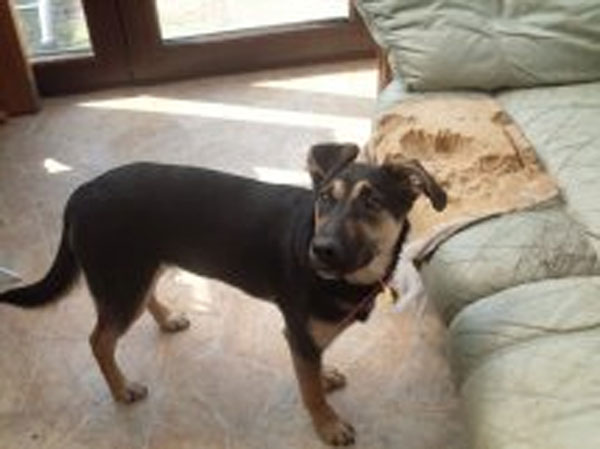 This sweetheart is 7 month old gsd cross puppy, Sally. She is housetrained, not vaccinated. Sally is in foster care with other German Shepherds, no problems at all. She is a typical bouncy pup who needs to learn the basics. Sally has been quite poorly recently, with a nasty tummy bug, but is on the road to recovery & looking for a new home.
Buster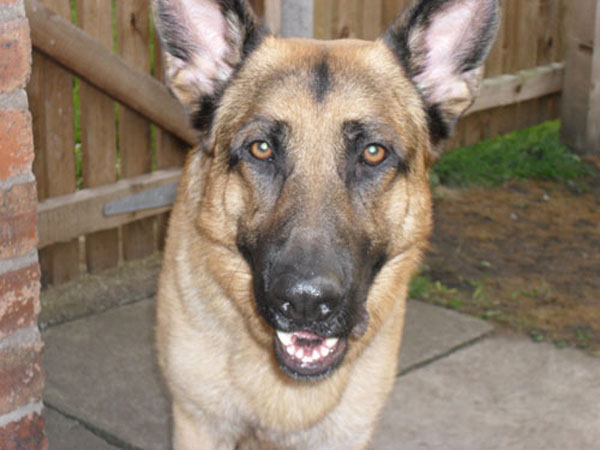 This is 2 yr old, neutered male, Buster/Buz. He is housetrained, travels well, vaccinated and microchipped. Buz is fine with other dogs, but will push his luck, so would suit a bitch similar size to him. Buz takes a little time to trust people, so needs space while he is settling. He will be the most loyal, loving, dog you could ever wish for, but gets stressed with more than his own family, and this comes out as aggression. In an experienced home, he is no problem.He needs to know his place in the pack, as he will push his luck & try to become boss. Plays happily with my 10 yr old son, but would prefer an adult only home. Ignores strangers on walks, wants to play when off lead, if he is on the lead he will bark. Sleeps in kitchen no problem, doesnt chew. He is absolutely stunning & a great example of the breed, needs a home of his own now, who will accept him warts & all.
Oliver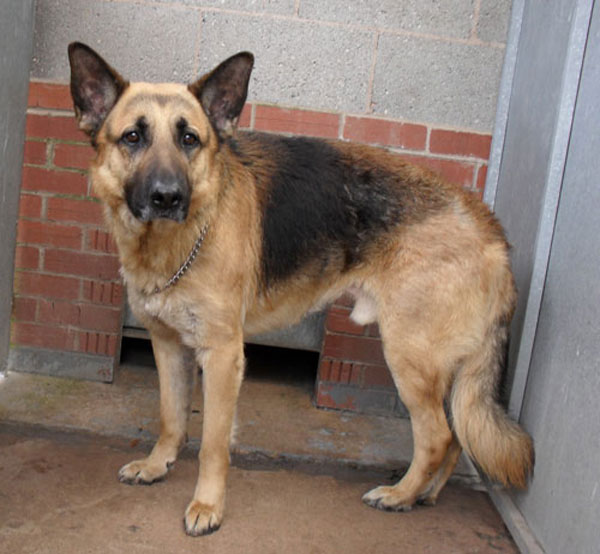 Oliver 4 years old. Has lived with 2 cats and two children. He is micro-chipped and has been vaccinated for the past three years but is booster is now due. He was purchased from a breeder at 8 weeks old and is a pedigree. Loves water and bath times, pulls on the lead so this will need correcting, off lead he will walk close by and has some recall but can be distracted by other dogs etc. No food aggression but can be very protective of his family. No aggression just lots of barking at strangers. Wants to play when meets other dogs, currently is chewing himself due boredom of never going for a walk.
Coco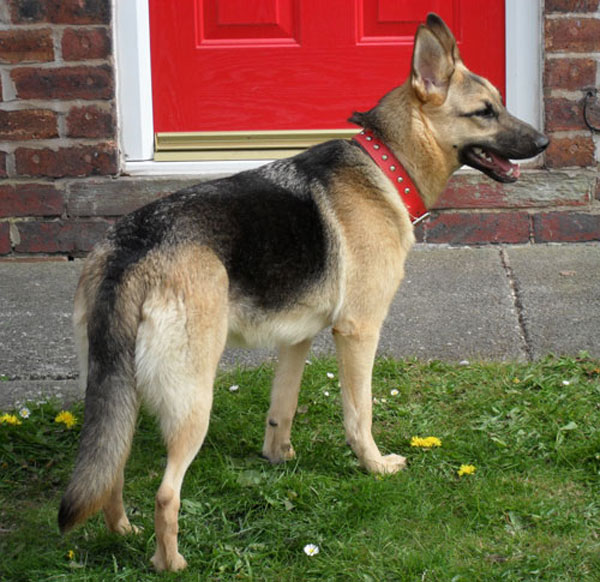 Coco is only 6 mths old and has ended up in rescue. Nice girl, OK with other dogs and kids.
Ozzie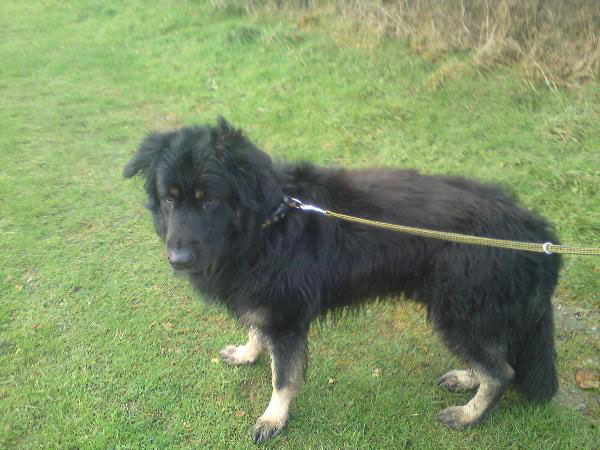 Ozzie is a black, entire male aged 5. A very big boy, and very handsome. He was very nervous and wary of strangers when he first came to us but he has turned out ot be a lovely boy. He is fine with kittens , ducks, other dogs, people and will make a fantastic companion for some lucky home. We think he would be best suited to an adult only home or one with older children.
Jack - someone's going to be very lucky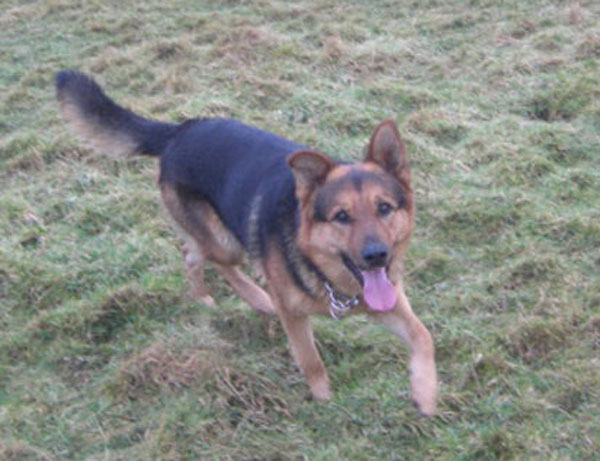 Jack is a 4 year old black and tan gorgeous male. He is absolutely adorable, full of fun, has lived with children and is vaccinated.
Cassy
Cassy a 3 year old bitch who was tied up to a tree and left. She is very soft natured and gets on with other dogs.
Spike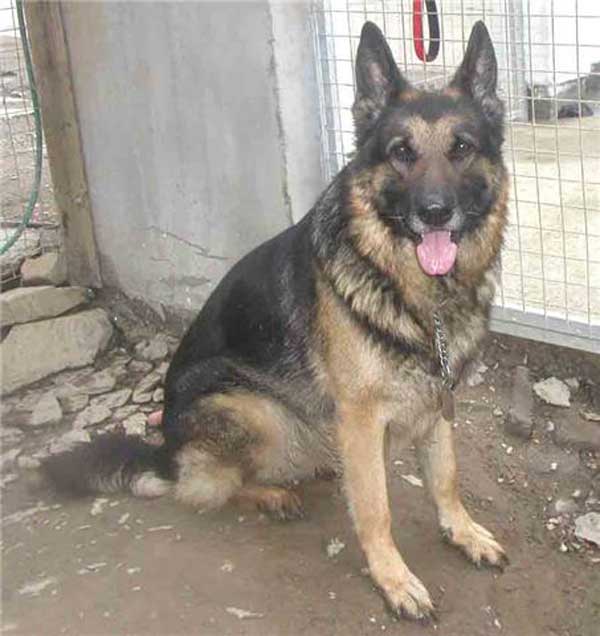 This is Spike, approximately 4 years old, entire male. Spike has had a tough life so far, being passed around, even given away for free via the internet, so when he became protective of his new owner they handed him over to rescue. Spike has got very, very flat feet, obviously never walked. He can be quite protective, and would need an experienced handler. We know little about Spikes background so will not rehome him with children. He hasnt been socialised around other dogs a great deal, so would be better as an only dog. He is very loyal, and would be a great companion for somebody, once he learns to trust you, and whne he realises this will be his forever home. Unknown how he is with cats..
Megan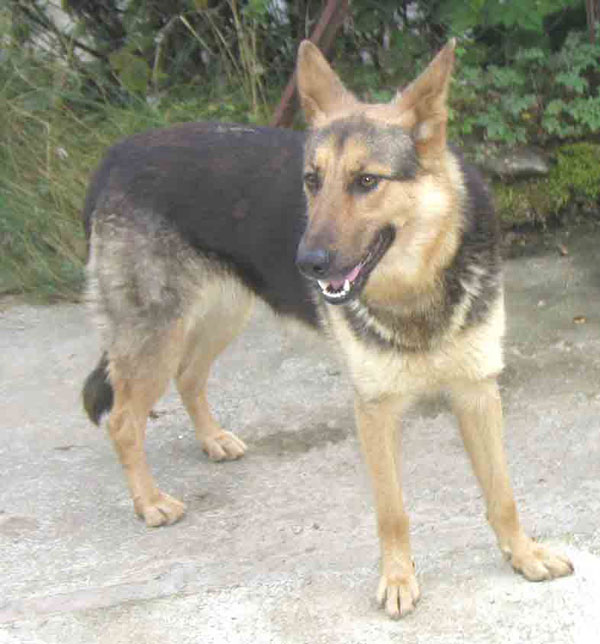 Megan is a lovely girl of 15 months who is not spayed. She is rather shy at first meeting but extremely sweet nature. Good with other dogs infact quite submissive and good with cats
Max and Holly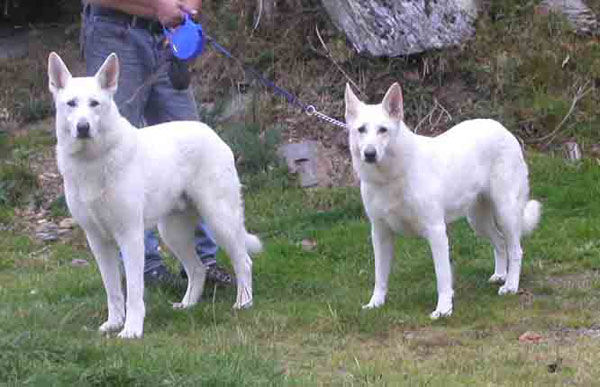 Max and Holly are brother sister and must not be separated. Very gentle and obedient. They love their walks and play time with toys. Good in the house, a stunning pair of dogs who are clean and healthy. Vaccinated and neutered. 6 years old
JJ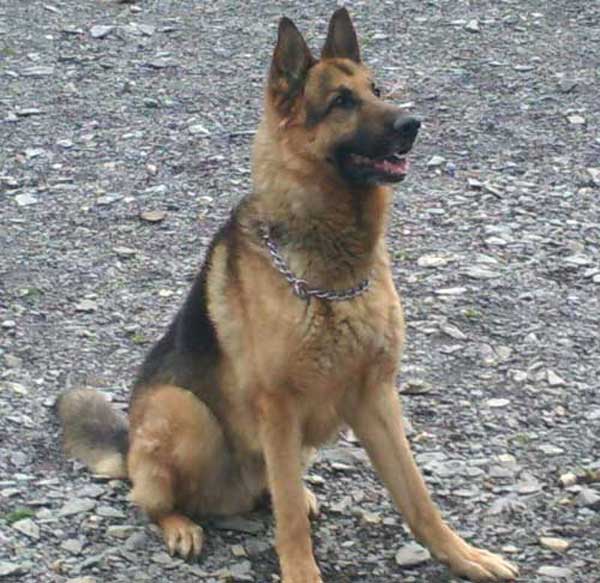 This gorgeous boy came out of the pound where he was due to be put to sleep. He is a big dog and quite protective but he will be a wonderful companion for the right home. He has been neglected and abandoned so needs someone he can trust and look up to..
Lia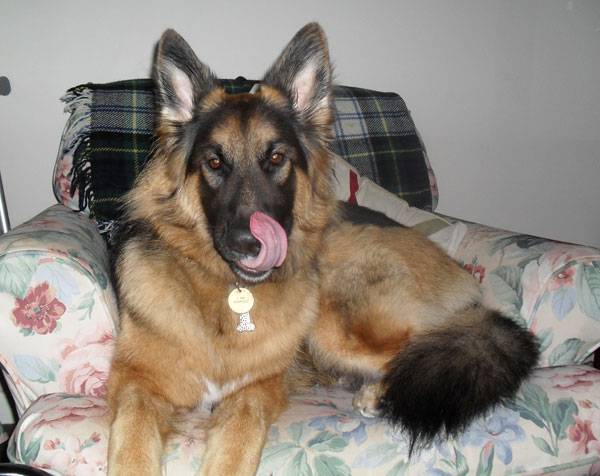 Lia is a 2 year old black and tan semi coated bitch, she is fully inoculated and chipped. She did bark when our volunteer first went into the house but soon settled and she loves a fuss and will try and sit on your lap for a cuddle. Lia isn't particularly large for a shepherd but makes up for that with her personality. She is good on the lead but will pull if she's allowed to, she has never been off the lead so it would be nice for her to go to someone with a bit of land so she can have a good run. Lia does suffer with separation anxiety and has to be crated otherwise she is very destructive, She HATES cats, hasn't really mixed with other dogs, although does go out occasionally with a Jack Russell but does try to dominate him, she may be able to live with a dog of similar size with the correct introductions. Lia doesn't travel well and her current owner sedates her. she is being rehomed because her current owner is having to leave her for up to 10 hours a day whilst she goes to work and knows it isn't fair on her. She will need to go to someone with experience and who is at home during the day and can work with the separation and travel issues. She is still very young and bouncy so can only go to a home with teenage children, and her new owner will need to be fit enough to keep up with her. She has never been left off the lead.