More Rescue Dogs that have been rehomed
1 2 3 4 5 6 7 8 9 10 11 12 13 14 15 16 17 18 19 20 21 22 23 24 25 26 27 28 29 30 31
These are some of the rescue dogs we have rehomed
Jake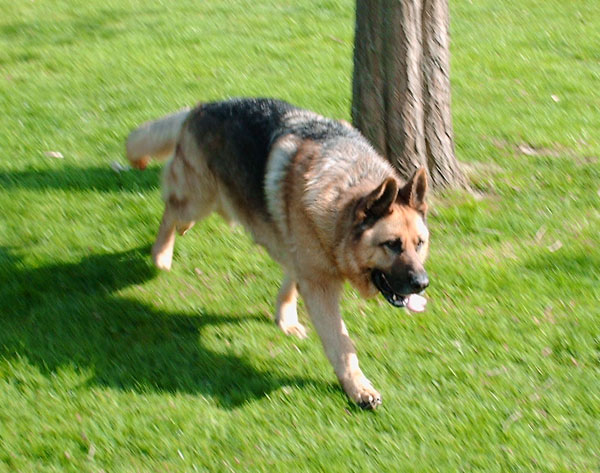 Jake is a 6y old neutered boy who is full of bounce but friendly. He lives with 3 other dogs, one male, two female and is the pack leader over them. He has never meet cats but has lived with children from 7 plus. He loves being hosed down if muddy and playing with his ball and Frisbees. Jakes also love attention just look at the photo, he cant get enough of it.
Roxy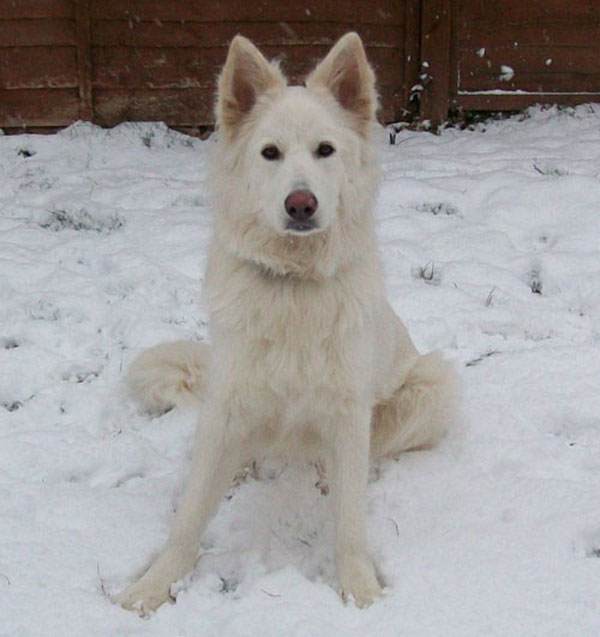 Roxy is a beautiful long haired 3yr old spayed bitch. She loves other dogs but will chase cats given the opportunity She does have the naughty habit when left alone of getting into the bin or any food cupboard. Her commands are good but will need further training as she does get distracted when outside but with the right owner and the right handling she will make a fantastic family pet. When meeting strangers she can be abit nervous and will try to avoid any contact which again will need to be worked on. Roxy needs a home who will help her with her confidence and allow her to settle and relax so her sweet character shines thru.
Flash
Tammy and Kita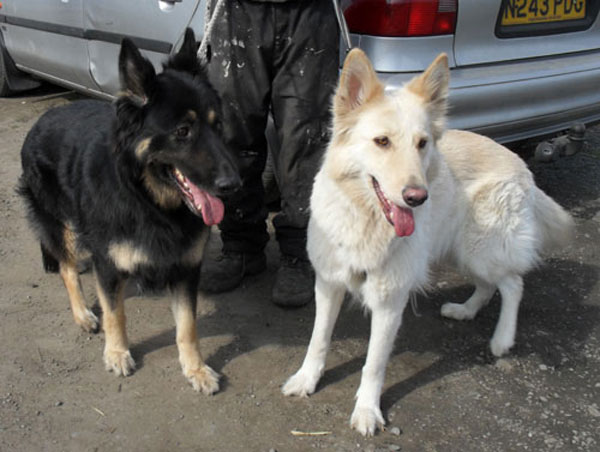 These beauties are 3 yr old Tammy, and 4 yr old Kita. Neither have been spayed. Neither vaccinated or microchipped. Both housetrained and both travel well. Tammy is a 3 yr old white/cream long coat. She is very friendly, loves everybody, including small children. Is scared of cats. Kita is the more reserved of the 2, she is a long coat black and tan. Kita has chased livestock before, and will chase cats. Kita is 4 yrs old, and has a lovely temperament also. Both girls have been left in a derelict pub for the last 2 weeks, so their coats are in need of a good groom. Take treats gently. Tammy & Kita must be rehomed together, we will not split them.
Mitzy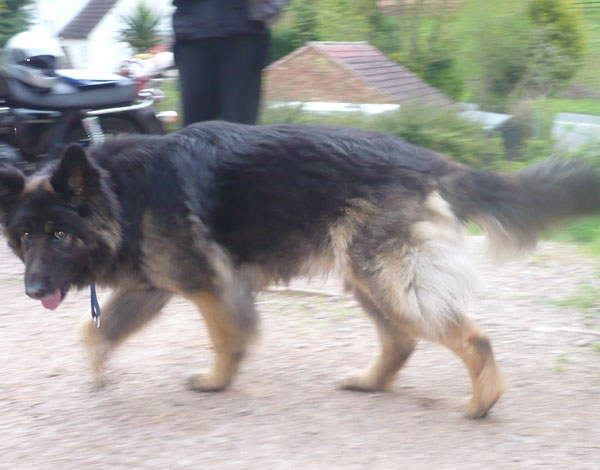 This beautiful 6 year old needs a home where there are no other dogs as she does growl at them initially but doesn't harm them just bowls them over. She has lived with children which she loves and is gentle with them, she even greets strangers in a friendly manner. Mitzy loves shiny objects and chasing shadows which gets her really excited.
Jay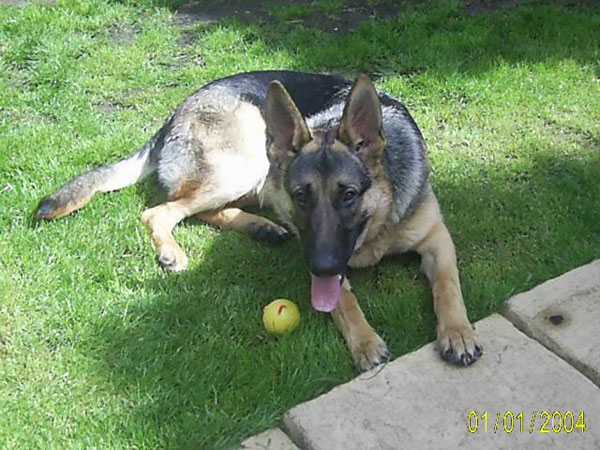 This is 9 mth old Jay. Vaccinated, not neutered. Housetrained & travels well. Jay was bought as a puppy by a lady who works 8 hrs a day, so Jay has been left to his own devices. He has had no training, but is fine with other dogs. Cats no. Older children only as Jay is full of energy. Jay needs some discipline as he has never had any. Loves footballs! With some training will make a fantastic dog.
Freya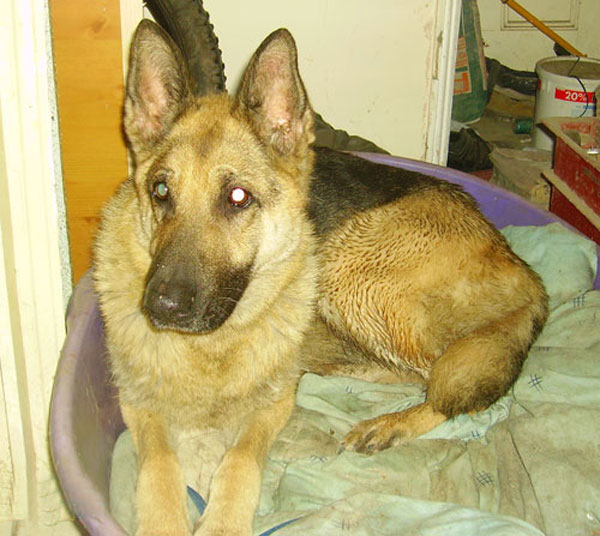 This is Fraya, an 8 year old, unspayed bitch. Fraya is still very playful, and loves collecting sticks, but does get possessive over them! She is microchipped, but not up to date with vaccinations. Not keen on small, yappy dogs, but fine with large dogs. Cats not known. Has lived with children from 5 years upwards. Fraya is a lovely, laid back girl, who loves company. Housetrained. Good recall. Does pull on the lead. No known health problems. Fraya needs a new home as her owner is emigrating.
Blue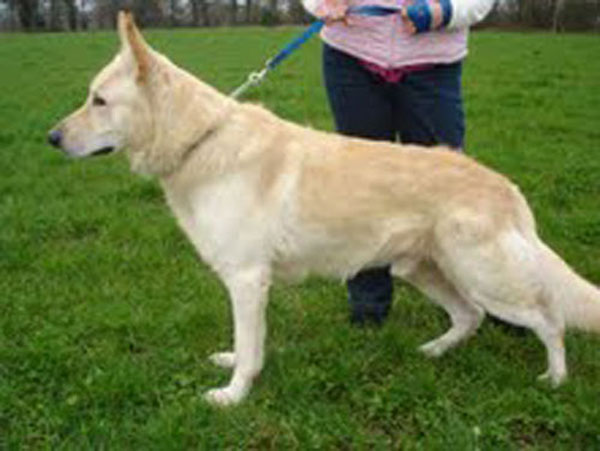 This handsome dog is 5 yr old neutered male, Blue. He is housetrained and loves to travel in the car, he will get into any open car door, but does bark with excitement the whole journey! Blue loves water, so have the dog towels ready! Blue lives with young children, but can be too boisterous, so would suit older children only. He dislikes cats. When Blue is on the lead he will bark at other dogs, but off lead he is fine,no aggression, just playfulness. Needs a home as his owners circumstances have changed, meaning Blue is being left too long
Diesel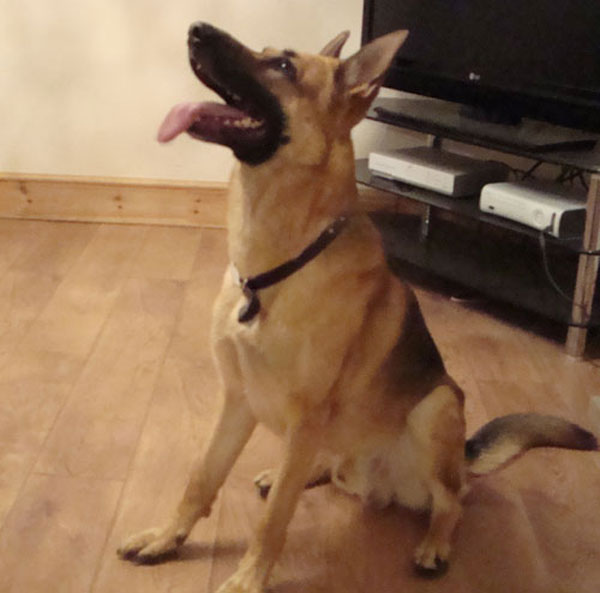 This is 3 yr old entire male, Diesel. Diesel is housetrained, and travels well in the car. Not known how he is with cats. He is not socialised with other dogs, so not good with them, this can be worked on. He is wary of strangers at first, but soon settles and can be quite friendly. Diesel is an escape artist, so a high, secure fence a must! A little training and he will be a wonderful dog.
George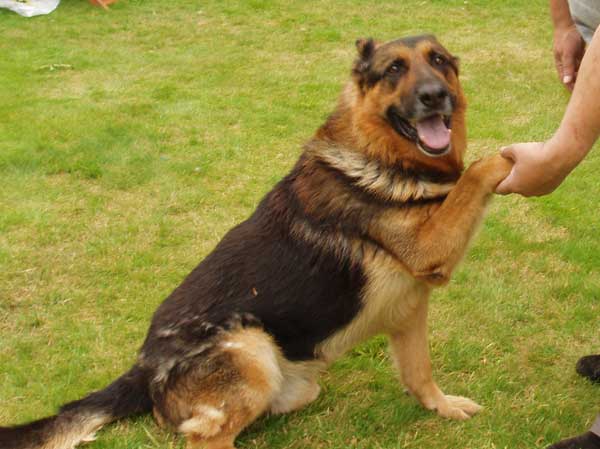 George is a very young active 9 yr old entire male. Whilst I was there is played in the garden happily the young child age 2 yrs ran about and George wasn't bothered with him at all. He is good with children of all ages.Due to the added pressure of work and the twins George is not getting the attention or exercise that he needs therefore the owners are reluctantly parting with him. They have had him since he was 2 yrs old. He is not good on the lead pulls this I feel is because he is not walked enough and is so excited when he goes out he doesn't know how to walk steadily.We don't know what he is like with cats as he has never lived with them. He is ok with other dogs pulls to see them but most people pull away with their dogs. George will be fine but if the other dog growls at him he will react.He is vac. till Sept. He goes into kennels when family go on holiday and they say he is fine whilst in their care. I found him to be a very friendly dog, needs some lead training,but I think he will respond to a firm but kind handler. He has a clean bill of health, never been ill.
Coco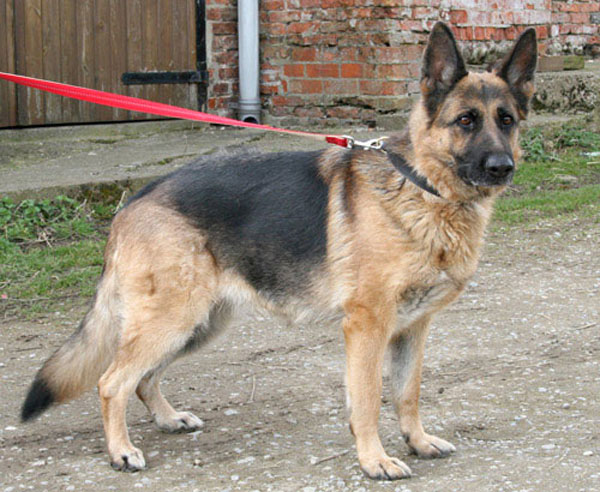 Coco is 6 years old and is micro chipped. Beautiful looking girl and is very affectionate ,.We have now had Coco in a foster home for some weeks she has settled in very well she is living with 3 other GSD's and mixing ok, She has been on a camping weekend with the family and was very well behaved she enjoyed this.Coco is not good with cats as she shares the house with one and is not too happy. She was nervous when she arrived to us but seems to have gained confidence and is looking for a perm ant home.She is in good condition.