More Rescue Dogs that have been rehomed
1 2 3 4 5 6 7 8 9 10 11 12 13 14 15 16 17 18 19 20 21 22 23 24 25 26 27 28 29 30 31
These are some of the rescue dogs we have rehomed
Zeb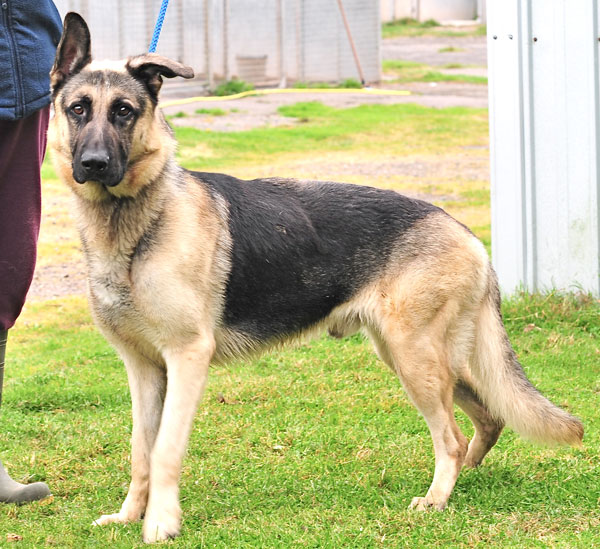 Zeb is a 2 yr old entire male with a very cute floppy ear. He came into the rescue with his brother Sabre, they are looking for seperate homes. They belonged to a lady that couldnt cope because of a physical restriction on her mobility, they havent had much socialisation and have spent a majority of their time within the confines of their home and garden and this has led to them with little confidence with anything new that they encounter but with time and patience they will make someone a very loyal companion. little is known how they are with cats and other dogs
Arnie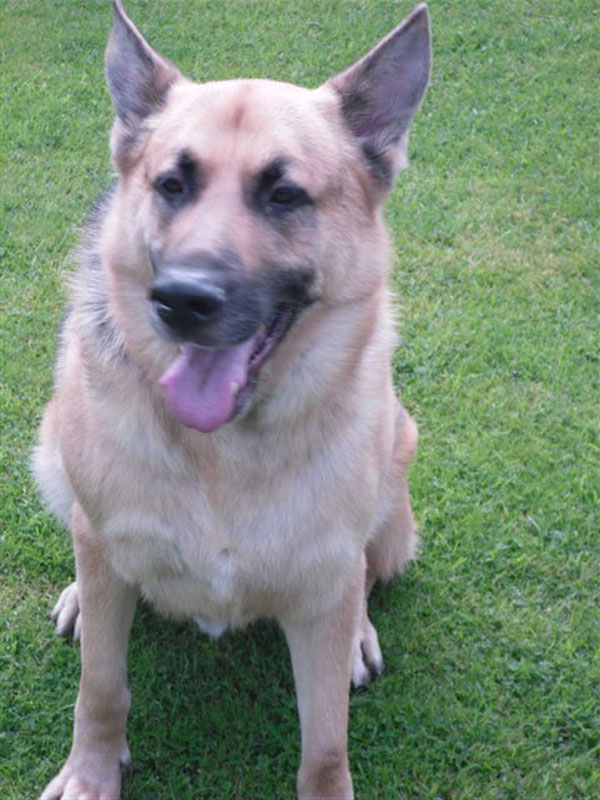 Arnie is about 4 years old, he is very protective of his home and would be best in a home with no other pets, he would be better in a home with older children, Arnie is castrated and microchipped but not vaccinated, he is being rehomed because the owners cant cope with his protective nature.
Max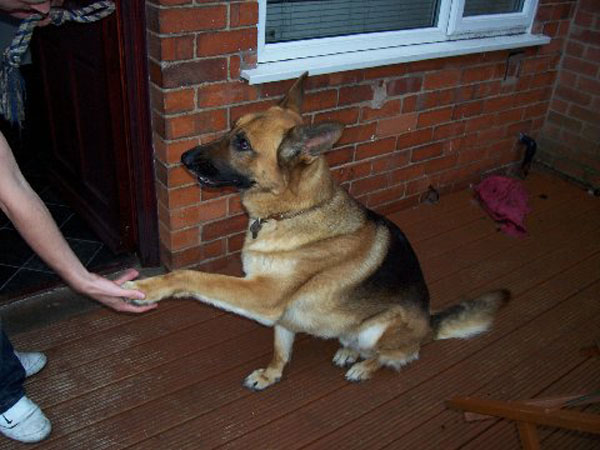 Max is a 2yr old gentleman who is good with children and other dogs, the volunteer that assessed him said he was a lovely boy and very well behaved. Max doesnt like cats though. max is Entire. He is being rehomed because the owners have both had to go back to working full time and he is being left too long, a beautiful friendly boy
Kira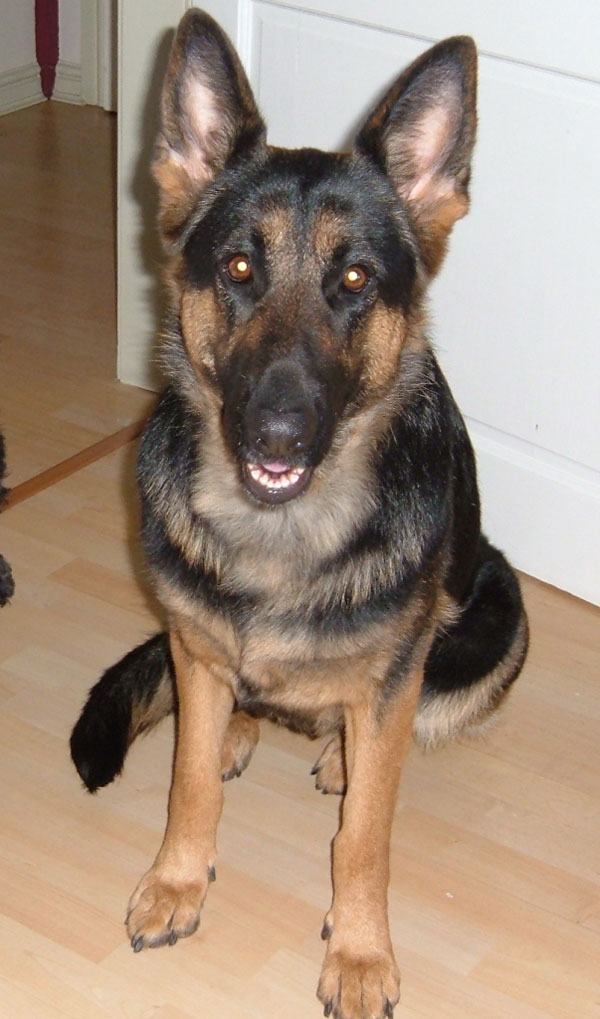 KIRA is 4 years old entire. She is Black & Tan semi coated She is good with children and other dogs she lives with a Cocker Spaniel, She is also good with live stock not sure re cats.She has never shown any aggression to anyone.This is her owner's discription of her. Kira is very affectionate, she is very loyal and loves nothing more than lying at your feet or on your lap (if she can) She has a great temperament and loves to play with her ball.When out walking she is very active and just loves to run.She is a very bright lady and loves to learn new things and longs to show how much she loves you. Owner going abroad hence to parting.
Sadie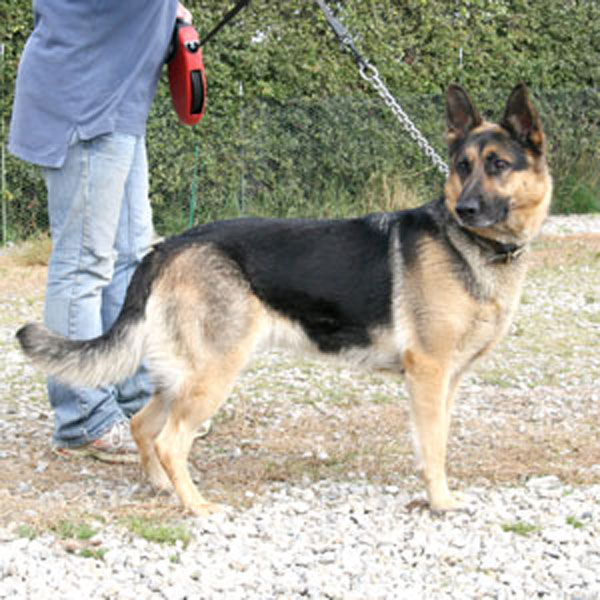 Fosterer says: i cant see any problems,she loves to walk and i mean 3 walks a day hour long,takes her couple of min's to calm down when she see you in the morning.her appetite is awesome,loves to get in the van,follows me about every where i move,she needs more cuddles than any dog I've known,she just lie down at your feet so you rub her belly with them or she puts her paw on your leg so you give her a cuddle,don't think she would like to be the only dog because she always wants to play with mine,comes back off lead no bother,loves to carry a massive branch about when she walks,she never shows any aggression and I've played rough with her dried her with the towel she only make an exited noise that sounds nasty but any dog person would know it was fine,she will do any thing you ask..
Mac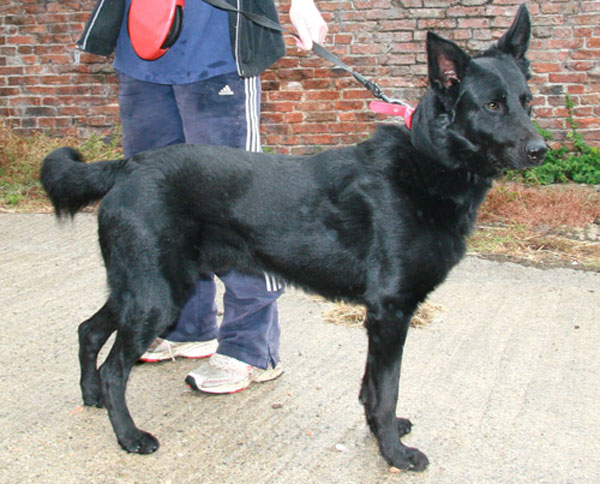 Mac This poor dog was taken into the police station by a homeless person (dog warden suspects his) he appears to be in good health and condition to have been living rough for any length of time. He is about 18 months old. He is entire not up to date with Vac's This boy is a real sweetie. he is great with people, including kids, and with other dogs. He is very gentle,playful, is calm when out walking and has good recall. He has settled well into our kennels. He is in the York area.
Lola and Max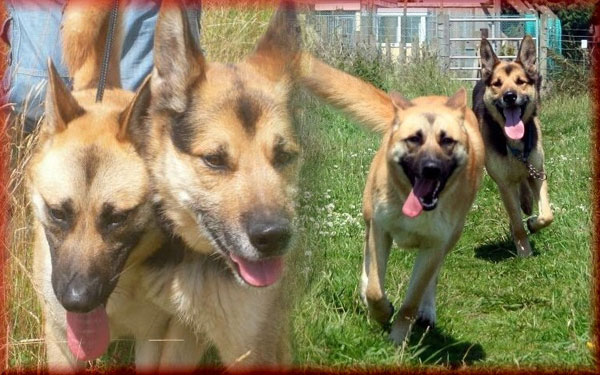 Lola and Max arrived at SHAK together back in February. Unbelievably they are both still looking for a new home. Max is about 5 but Lola is younger
Lola is a fun loving girl, whilst Max is a little set in his ways. He needs Lola so much to help him relax and enjoy being a dog. We are desperately looking for an experienced home to take these two love birds together. Can you help? Call 07931 702345 Email: shak@shak.org.uk
Max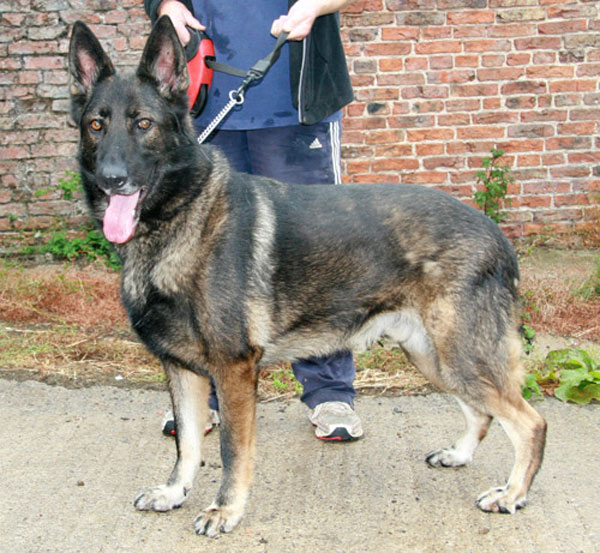 Max (3) is about 6 years old. He is calm and friendly and has lived with young children. Surprisingly perhaps, he is not as fit as you might expect as he hasn't been given enough exercise and, hence, is a bit overweight. He is an unusual colour combination – sort of dark sable mixed with black and tan – and is a stunning dog. He is entire and will not be up to date with his vac's. Max (3) is currently in kennels in the York area.
Bruno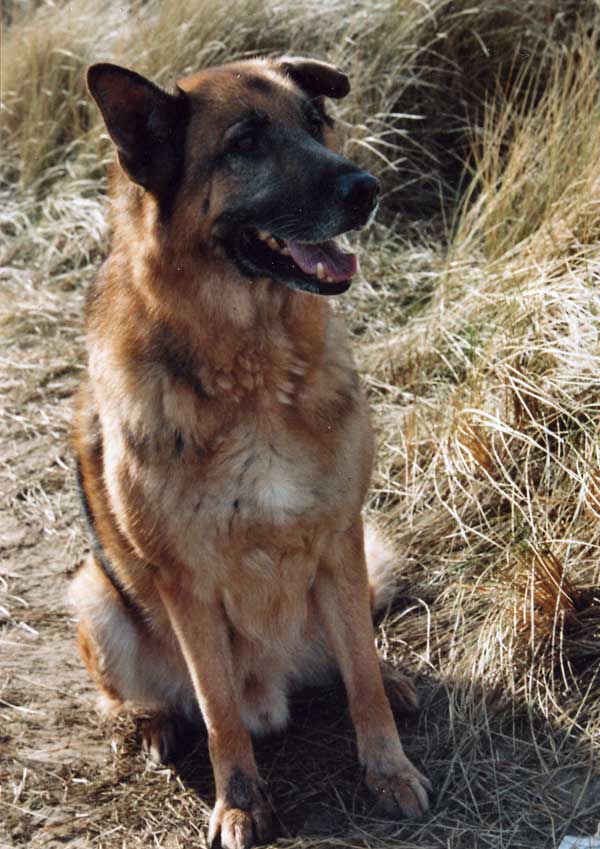 This handsome man is 7 yr old Bruno. A neutered black & tan male. Bruno is housetrained, cries at the door to be let out. He walks well on the lead. Bruno hasn't been socialised with other dogs, but when out on walks doesn't show any aggression towards them. He dislikes cats. Bruno initally barks at strangers coming into the house, but soon settles. He is being rehomed as his owner is moving in with his girlfriend & she has children, although he has never shown any aggression at all, they want him rehomed as he has never lived with children before. Bruno does have a wheat allergy, which causes him to have ear infections, but he lets you clean his ears regularly. Bruno does bark when he's left alone. Travels well in the car. Fed twice daily on dried food, wheat free..
Meg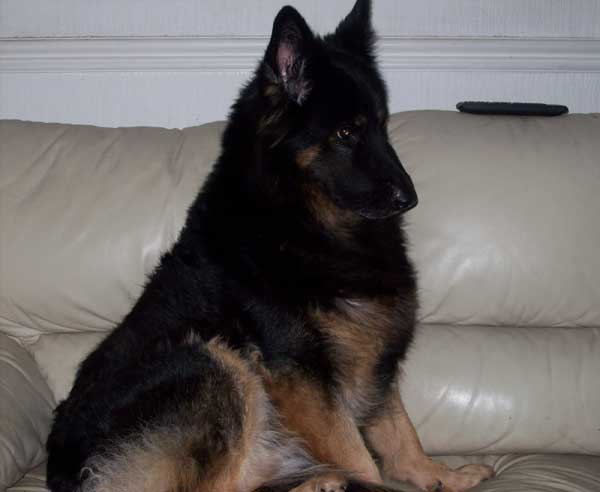 This pretty girl is 8 yr old unspayed bitch, Meg. Meg is a lovely long coated girl, mainly black, her coat is in need of some attention. She currently lives with a Jack Russell, but does like to be dominant. Meg loves children & plays happily with owners young grandchildren. Meg has been spoilt quite a bit & comes across quite bossy, but with a firm owner she will soon understand the rules! She travels well. Took a treat quite gently from volunteers hand.Meg is quite protective & has to be put into the kitchen to allow strangers to enter the house. Meg hasn't been walked for a very long time so would need some work on lead walking. Vacc's not up-to-date. Never been around cats..