Rescue Dogs that have been rehomed
These are some of the rescue dogs we have rehomed
Sally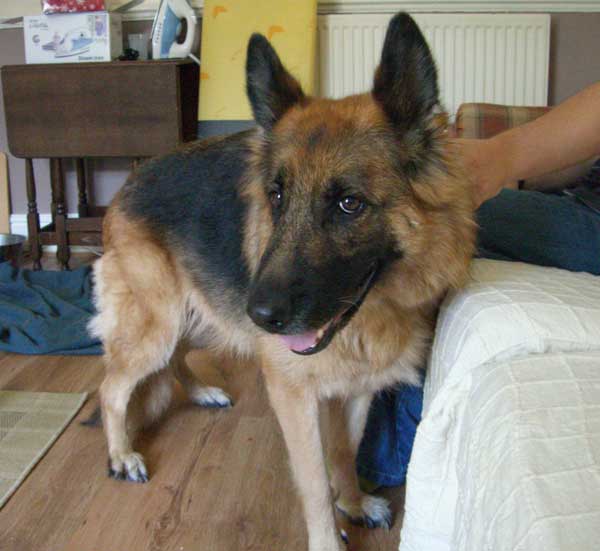 Sally is about 8 years old and spayed. She is fine with children, cats, travelling in the car and most dogs
including puppies.She is not keen on small yappy terriers though.She walks well on the lead and can be let off, she comes back when called.
Hayley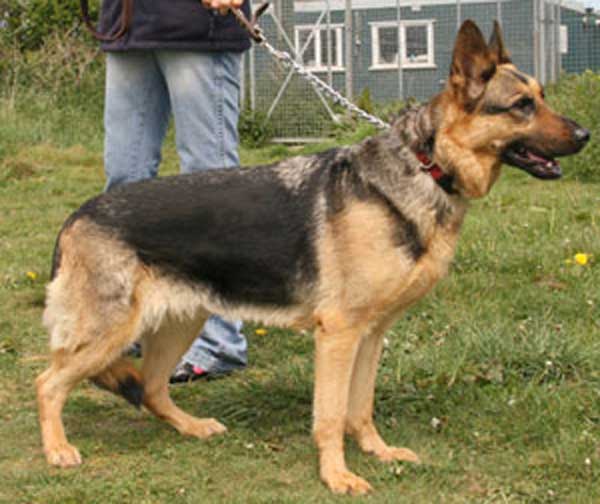 Hayley is approx 5 and is a good-looking bitch, black and tan, short coat in nice condition. She settled very quickly and quietly with our fosterer and his dogs, male and female. She is affectionate and obedient and knows "come", "heel", "sit" and "down". Good with children, she loves attention and will be a very loyal companion.
Heidi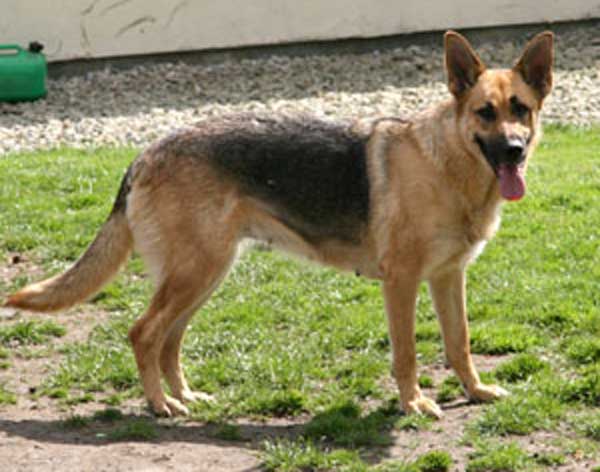 This young lady is bomb proof she is 21/2 - 3 yrs old entire she is light Black/tan short coat.She has been around livestock,cats, dogs and children from the age of 2 upwards no bother at all. I really don't know what else to say except she will make a wonderful faithful addition to any family. When I went to see her she came running to greet me made a fuss then laid down, this is one girl that if I had not already got a houseful could quite easily have taken home myself. This girl should be snapped up any one with cats, dogs or young children..
Storm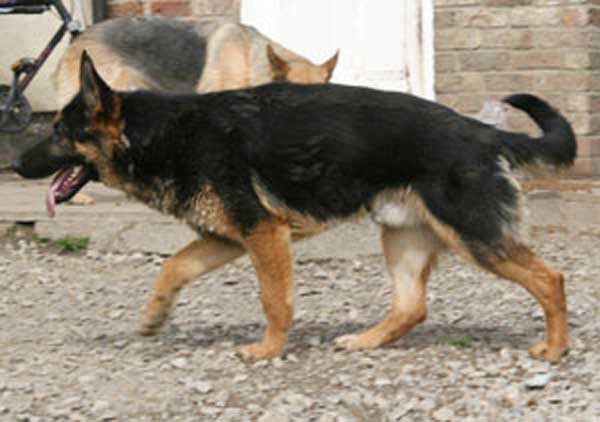 Storm is a 1-year old entire male, black and tan, but very dark with a bit of growing to do. Still a playful puppy, he is a bit shy with strangers, but is not at all aggressive. Great with other dogs and OK with older children. Needs a home where he can continue to learn and is better suited to someone who understands the breed..
Saskia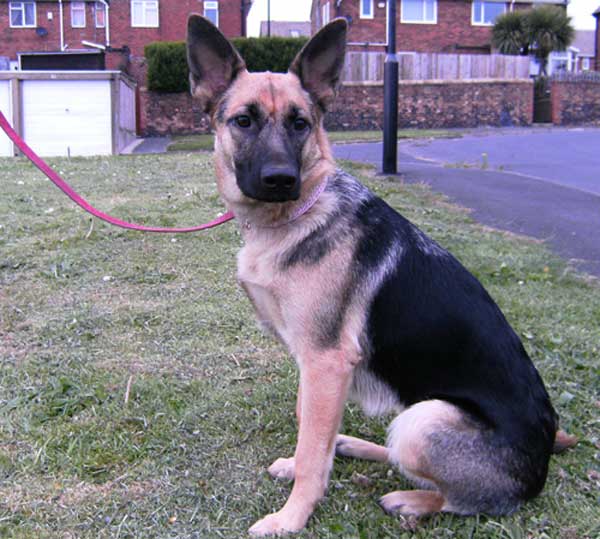 Saskia is a lovely girl. Very happy friendly and playful. She lets you take her toys and bones off her without any aggression or complaint. She lets the 6 cats she lives with eat out of her dinner bowl and she likes to lick them clean. There is also a house rabbit which lives in a cage in the living room, she doesn't bother it at all. She does pull on the lead, but this is something that can be worked on and she will learn very quickly only being 8 and a half months. In my opinion Saskia is trying to take the roll of top dog since their border collie died 3 months ago. The border coll x was top dog. Saskia is trying to dominate all dogs she meets and is quite aggressive with it. This is something she could overcome with correct handling and socialising. We have 3 weeks to re home Saskia is 8 months old spayed she lives with children great with cats she is not good with other dogs but did live with a border collie..
Buffy 1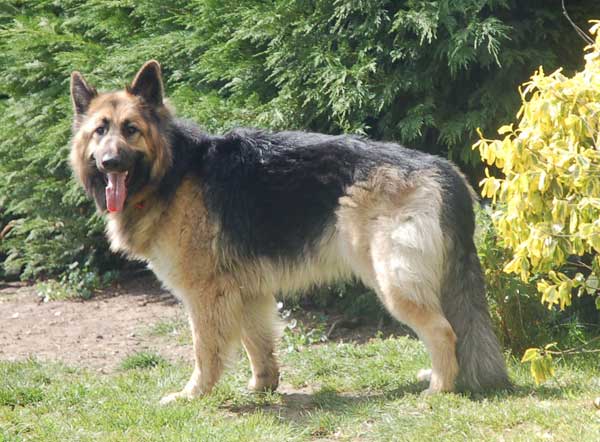 Buffy is a beautiful uspayed black and tan semi coated girl. She is a very playful & loving 1yr old who is yet another victim of the credit crunch. She has mixed with the other dogs and bitches in the foster home, and has been wonderful, she just wants to play. Buffy has never lived with children or cats.
Keiser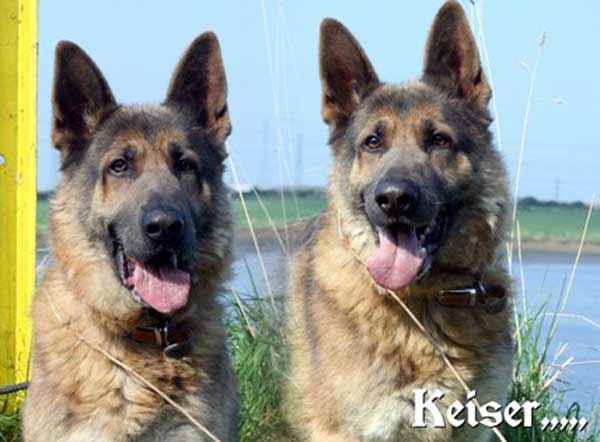 Keiser is an 8 year old GSD that is desperate to get settled in a loving home that understand his demands. He is a little bit set in his ways so it is understandable that he feels vulnerable after being in several homes over a short period of time that have not worked out. Not Keiser but the new owners fault. After many months in kennels he is being introduced to a sociable life lifestyle. Lovely boy that deserves a forever home..
Skye - gorgeous dog in all respects. REHOMED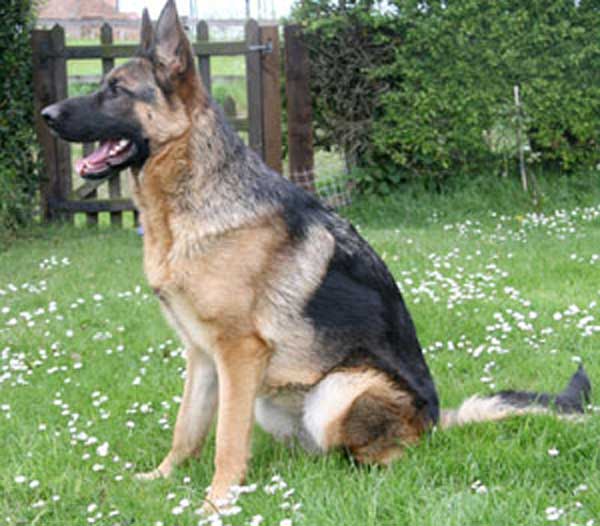 A lovely dog in all respects, Skye is one year old. Short coat Black and Tan with a dark face. She has been well trained and is obedient. Because she is still a puppy, she has loads of energy and needs a lot of daily, off-lead exercise to run it off and she can be a bit noisy. Vaccinated, lived with other dogs, good with children (better with older ones as she might knock little ones over) and strangers, good with all animals. Good traveller. Recommend that she is crated if left for any length of time. House-trained and affectionate..
Bob - very stressed in kennels. REHOMED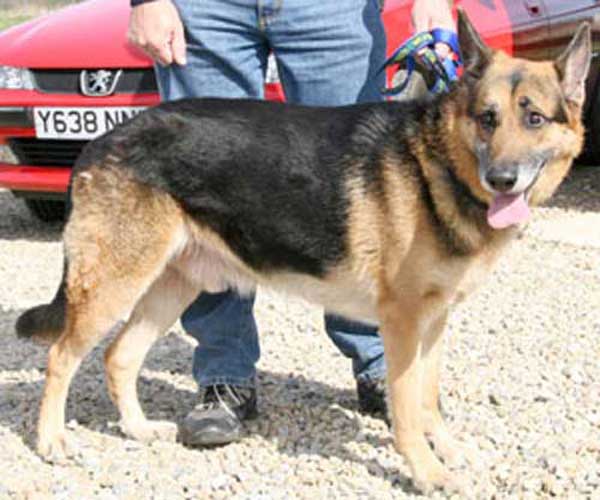 Saved from death row in the dog pound. Bob is aged about 7 or 8, entire, quiet lad, friendly, good on lead, nice shiny coat. He has sore ears which are being treated. He urgently needs a home as he is very stressed at being in kennels.
Bruno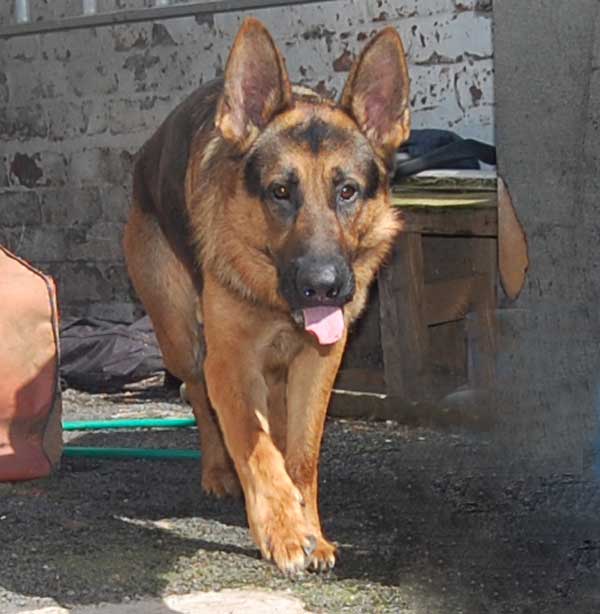 Bruno is an 18 month old, entire male who is very playful & inquisitive. He has a really nice temperament. Bruno has lived with another German Shepherd & fathered a litter of puppies. He is very boisterous and playful, so would suit a home with older children. Bruno needs some basic training but he is a fast learner. He is not an aggressive dog, just needs to learn. Bruno is currently in foster living with lots of other dogs and a child