More Rescue Dogs that have been rehomed
1 2 3 4 5 6 7 8 9 10 11 12 13 14 15 16 17 18 19 20 21 22 23 24 25 26 27 28 29 30 31
These are some of the rescue dogs we have rehomed
Nala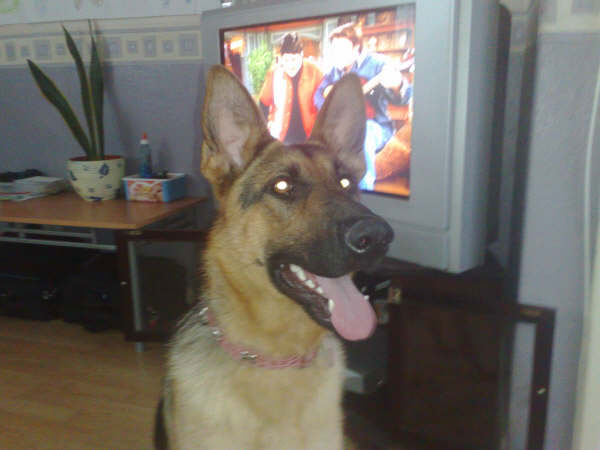 Looking for a new home is Nala, a pretty 16 month old, unspayed bitch. Up to date with vaccinations & microchipped. Nala is a friendly girl, who is good with dogs she knows, but a little wary of strange dogs. Currently living with children ages 8 yrs upwards, with no issues. A lovely, bouncy girl who just wants to play. Ideal for an active family, prepared to socialise Nala. Unknown how Nala is with cats. Travels well. Not toy or food possessive at all. Housetrained. Nala's owners work long hours & she isnt getting the exercise or attention that she needs.
Tilly - apologies for bad photo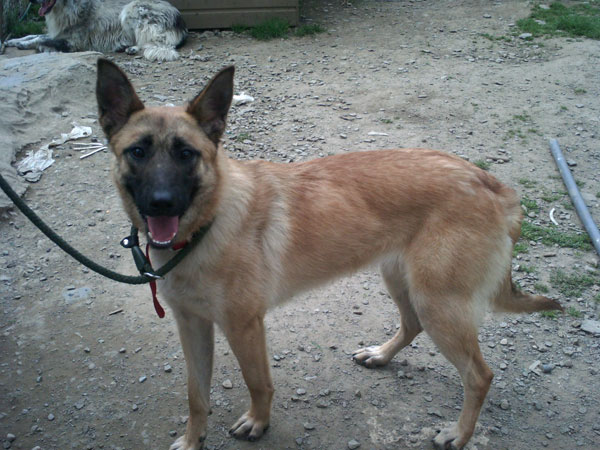 This pretty little girl is Tilly, an 18 mth old unspayed bitch. Tilly hasnt had much of a life up to now, she's only ever known kennels. She is quite timid at first, but easily won over with food. Tilly is very thin, and needs a bath. This girl needs a patient, understanding home.Seems ok around other dogs.Currently in foster care being assessed further.
Marlie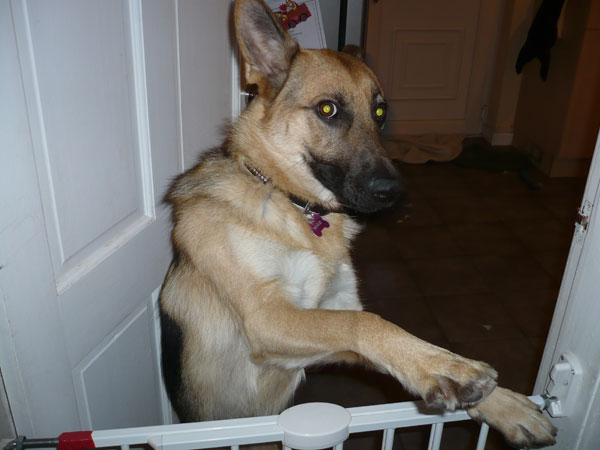 This sweet girl is 3 yr old, spayed bitch, Marlie. She is a very pretty girl, a little timid at first, but when she knows you she is a very soft, gentle girl. Marlie isnt keen on cats, but fine with other dogs. Fine with children. Redundancy in Marlie's family means she is looking for a new home.
Eddie 11 years old

This old gent is 11 yr old Eddy. A lovely old boy who has lived with children from babies upwards. Eddy loves people, and although he is older is full of life & fun. He likes cats, having previously lived with them. Eddy has been neutered. Eddy is looking for a home as his owner has recently died. Just a gorgeous old gentleman.
Woody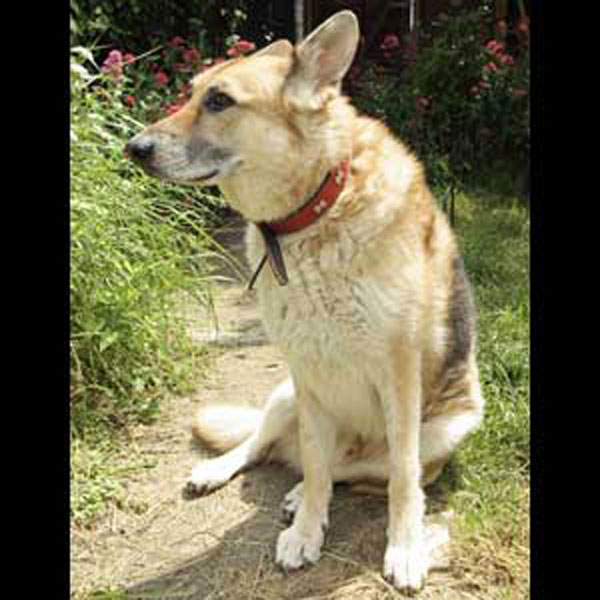 This older gentleman is 8 year old Woody. He is a lovely boy who has lived with children from babies. Woody loves people and is very friendly, well trained and socialized. He is still full of life and has lots of energy and love to give to another family. Sadly Woody is up for re homing as his owner has a disability that is getting worse and he feels that Woody would have a better quality of life with a more abled person..
Roxy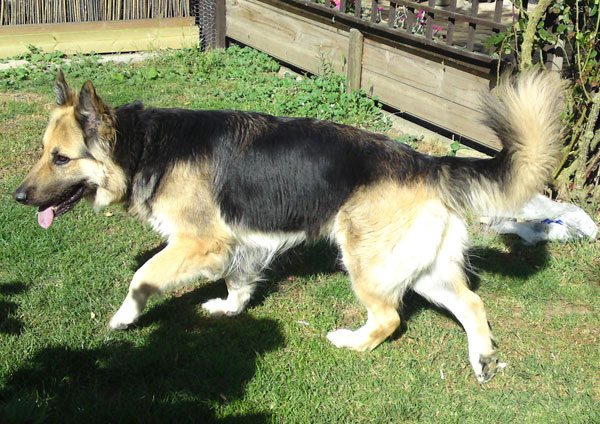 Roxy has been perfect in every way – knows her commands, well behaved, great with people and dogs, not destructive and quiet when left. She has been brought up with a disabled child who she has been very gentle with. The little girl can get upstairs but not down, so Roxy would wait at the top of the stairs with her, looking after her. She is fine with horses. She will need a bit of lead training as she has been walked on an extending lead so doesn't walk to heel, but if I get time I will sort this. Her vaccinations are NOT up to date (her card shows she was due in Dec 07). She's chipped but not neutered.
Rooney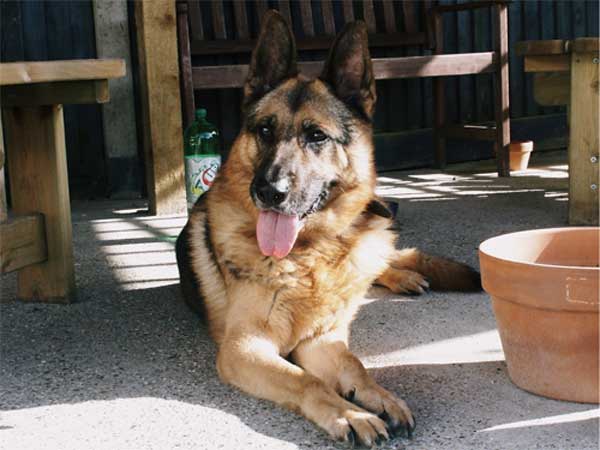 Rooney is an 8 year old, black and tan, short haired, neutered male. Rooney is an affectionate dog who loves human company, including older children. He can be rough around other dogs and hates cats. He has all the basic training but is eager to learn more. Rooney is being rehomed due to his owner's move abroad. .
Tobey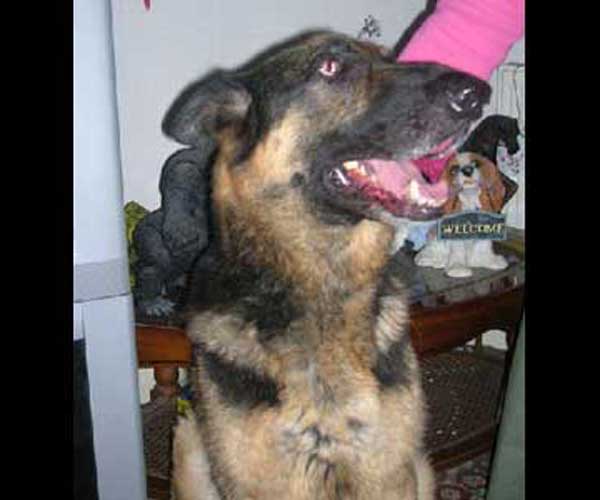 Apologies for poor photo. Tobey is a 6 year old neutered boy who is very loyal and affectionate but is very protective of his family. He barked at our volunteer when she knocked on the door, but was not aggressive towards her and was fine when she walked him. Tobey likes his cuddles,toys and walks, is not food aggressive and lets the other dog that he lives with take his bones. He plays well with other dogs in the park. We would not re-home Tobey with young children, and would prefer him to go to an experienced GSD home. Tobey is a well loved family pet and is being re-homed because his owners are going abroad..
Becky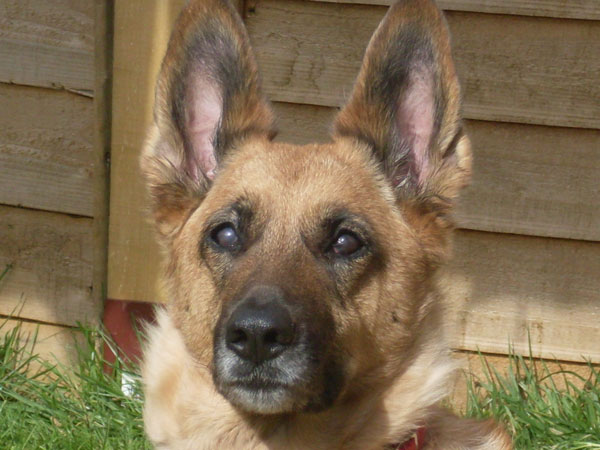 Becky is an older girl looking for a new home. Despite her age she is full of life and up for plenty of walks and fuss. She is good with children and very playful with other dogs. Becky is a sweet girl who still has plenty to give to a new home. She is very friendly and just loves attention. If you want a nice chilled out German Shepherd to take out, yet lay down quietly at night next to you, housetrained and great in the car, then Becky is for you. The currently owner's work commitments and accommodation problems, mean that they cannot keep Becky anymore.
Jess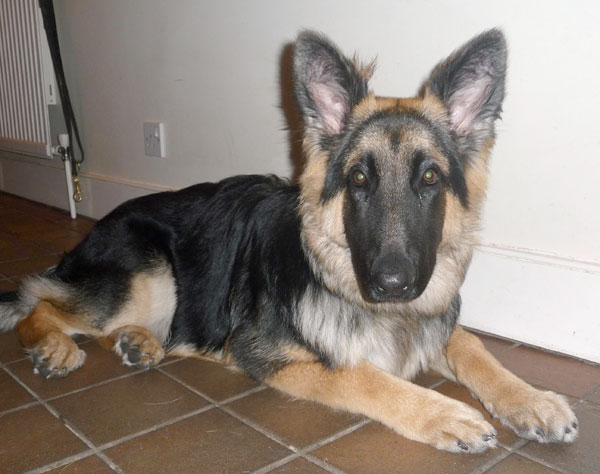 Jess is a 6 month old little girl. She is currently in foster with 4 other German Shepherds and one small poodle, she has got on with all of them fine. She is also living with two children and again has been fine. Jess needs further training to show her the way. She is small and slightly underweight but all this will come right once she is settled into a new loving home with good food and correct exercise. Jess is chipped, vaccinated and wormed. Jess is a lovely girl who has settled in very well, however, she would be best suited to a home with another older dog that she can learn from or indeed would be quite happy as an only dog. Also found out today that she adores the hose pipe and getting wet!!! She really will make a fantastic addition to any family.