More Rescue Dogs that have been rehomed
1 2 3 4 5 6 7 8 9 10 11 12 13 14 15 16 17 18 19 20 21 22 23 24 25 26 27 28 29 30 31
These are some of the rescue dogs we have rehomed
Marley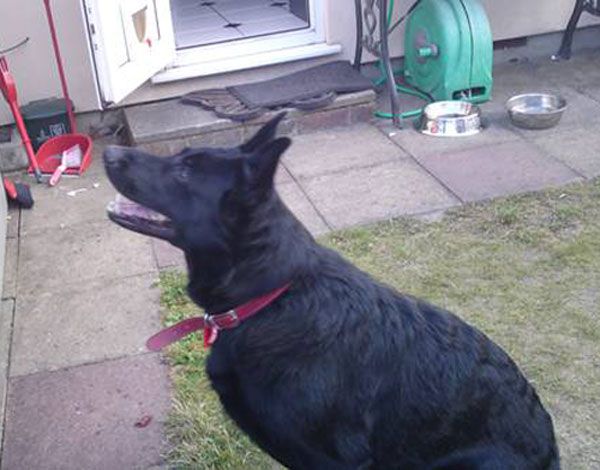 Marley is a 5 year old spayed bitch. Marley will ignore other dogs and children but does chase cats. Marley is a lovely friendly girl and is great with the 5 year old she lives with despite getting pulled about. She walks nicely on the lead with a halti but will need work on her recall as she has been in kennels for 9 months and only just returned home. This was due to a new relationship and the partner not having confidence around large dogs and the reason why she is being rehomed.
Petra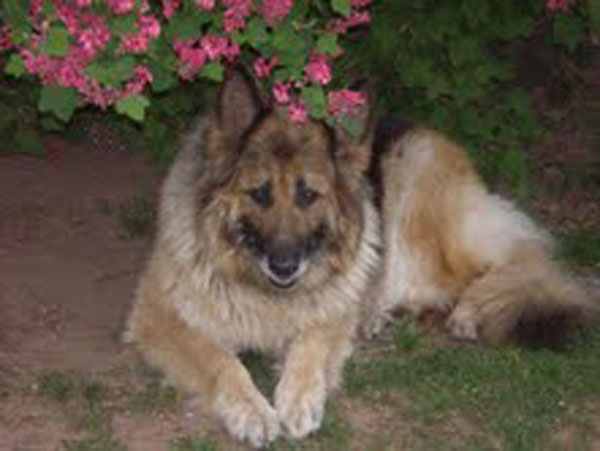 This sweet lady is 7 yr old, unspayed bitch, Petra. Vaccinated, booster due July/10. Petra is fine with children. A nice friendly girl with people. Petra has lived all her life with her litter mate Zoe, but needs a new home without Zoe, as she bullies Petra. Lives outside, but could be housetrained. Travels well in the car. No food or toy aggression issues. Petra needs a bath & good grooming. Would be fine with a steady male gsd, or as an only dog. Cats no. Needs out urgently.
Molly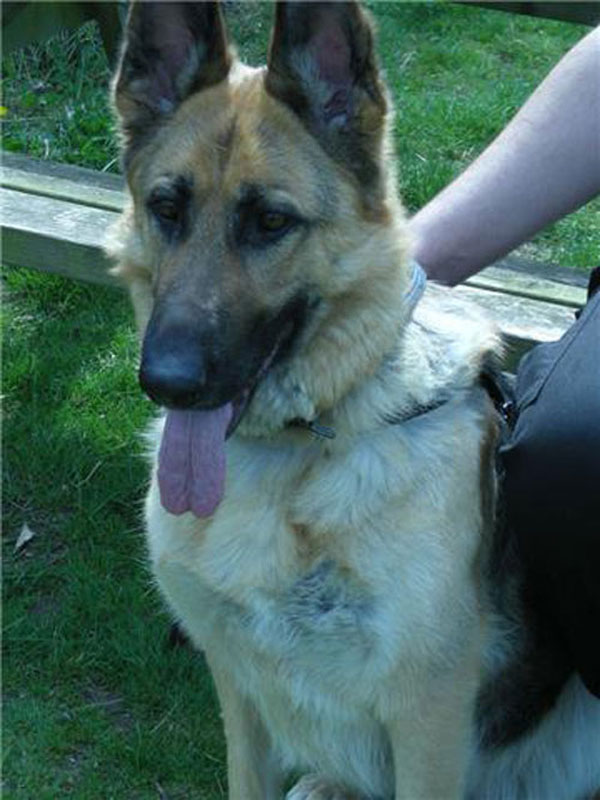 This pretty girl is Molly, approxiamtely 2 yrs old. Molly was a stray, did her time in the pound & has spent some time in foster, now she is ready for her new life to begin. Molly is fine with other dogs, but wants to be the boss, so would need experienced owners. Cats a definite no. Fine with children. Molly is housetrained, lead trained & has good recall. A lovely young girl.
Prince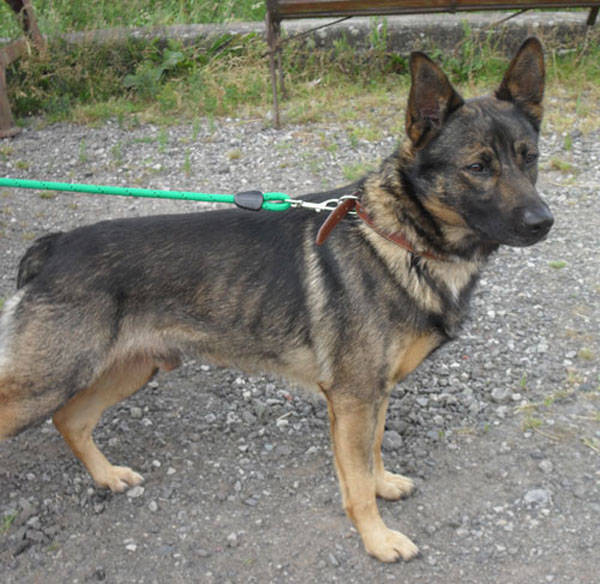 This gorgeous boy is entire male Prince. Picked up as a stray, did his time in the pound. Prince is approximately 2 yrs old & in good health. Seems friendly with all other dogs. Travelled well in the car. Prince is an affectionate dog, needs confidence building. A definite ladies man!
Charlie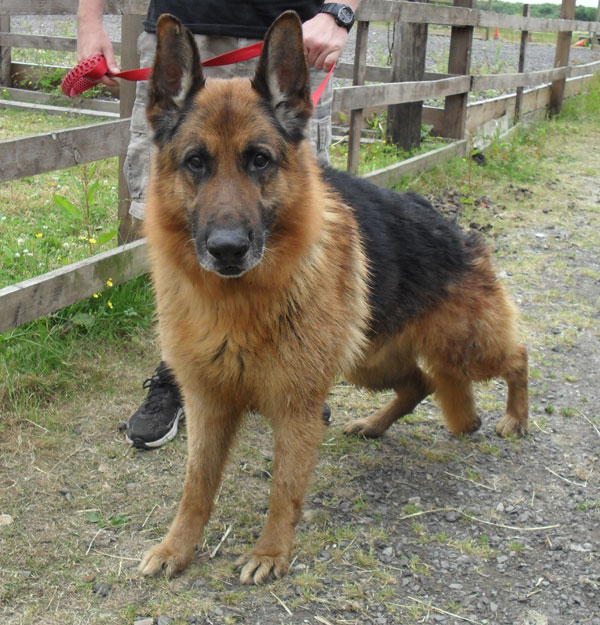 This big gorgeous bear is 5 yr old, entire male, Charlie. A nice, friendly guy with everybody at the kennels. Loves being bathed & groomed. Not vacc'd or chipped. Clean in his kennel. A really lovely looking boy. A failed security dog, because he jumped up & licked 'burglars' faces. Seems ok with dogs in kennels.
Stan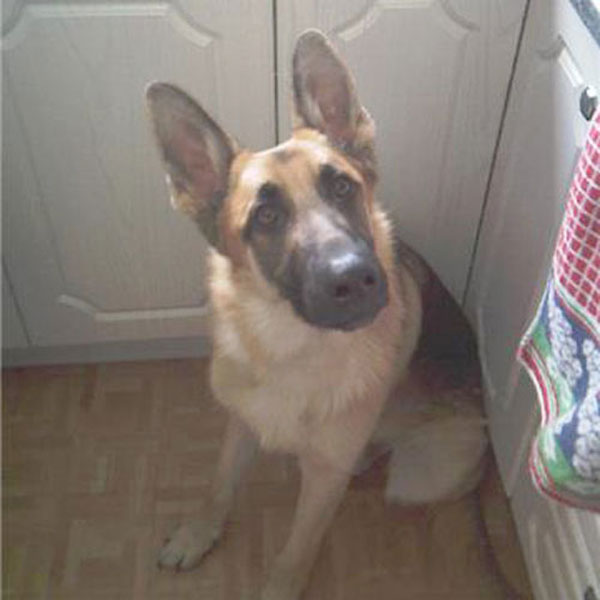 This sweet face belongs to Stan, who was a stray. A gorgeous looking dog, just typical behaviour for his age. This is what our volunteer had to say about him;- "Hes 8-12 months old. Very quiet, but finder says jumps up a lot and mouths. Didn't bark when I arrived, didn't make a fuss when I went in the house. Pull on the lead but easily corrected. Will bark at other dogs, but no nastiness. Barks at cats, but not been close enough to test. Limps on front left paw, but will let you look at it. Looked in mouth (lovely clean teeth), lets you look in his ears. Finder says hes not too fond of men. Takes treats nicely, good with children. Doesn't like being left alone. Empties the bin, Surfs the counter worktops. Opens doors, fond of sitting on the furniture/beds........basically just a normal GSD pup/teenager."
Princess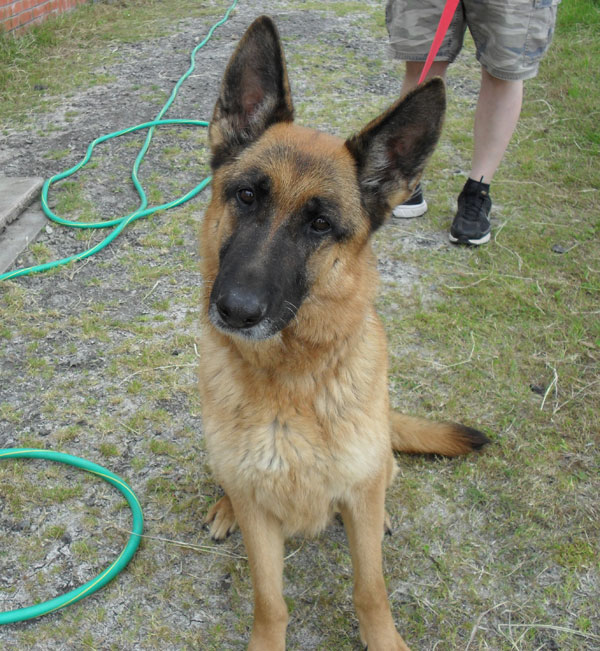 This beauty is 6 yr old , spayed bitch, Princess. A really, nice friendly girl, who has had an awful life so far. Princess & her brother Buster, also up for rehoming, have been kept outside in a shed all their lives. Could be rehomed together, or separately. Princess walks nicely on the lead, a friendly calm girl, who is a pleasure to be around.
Buster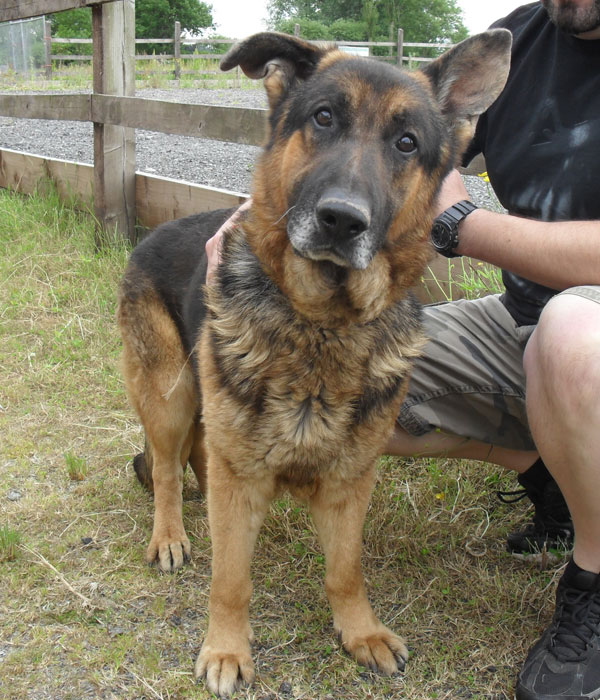 This handsome guy is 6 yr old, entire male , Buster. A really friendly dog, lives with Princess, also up for rehoming. Could go together or separately. Buster has had an awful life so far, being kept outside, with just a shed as shelter. Is clean in his kennel. Takes treats very gently, and sits nicely to give you his paw. A great dog.
Lara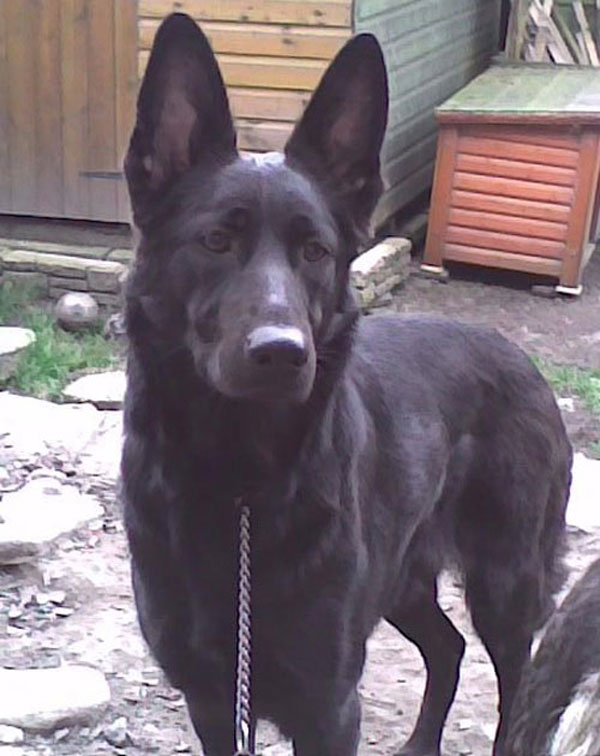 This stunner, is 16 mth old, unspayed bitch, Lara. Housetrained. Vaccinated, not microchipped. Lara is a very pretty girl, who when she initially meets you is nervous. Lara is in foster care with another steady German Shepherd bitch who has helped Lara overcome her nervousness really well. Lara would benefit from the company of another dog & a household that isnt too busy. Travels fine.
Dolly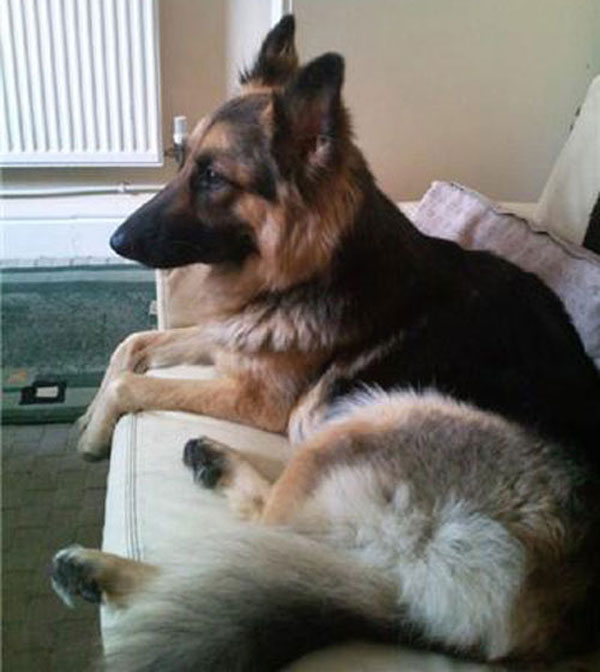 This very pretty lady, is 21 month old, unspayed bitch, Dolly. Not upto date with vaccinations. Dolly is microchipped. Housetrained & travels well. Cats definite no. Dolly is a happy content dog in her own home, but is nervous of new people & situations, would benefit from some socialising & another confident dog. Plays nicely with other dogs off lead, but barks when on the lead. Needs a new home asap as her owner is moving house. Lives with children from ages 5 yrs upwards.