More Rescue Dogs that have been rehomed
1 2 3 4 5 6 7 8 9 10 11 12 13 14 15 16 17 18 19 20 21 22 23 24 25 26 27 28 29 30 31
These are some of the rescue dogs we have rehomed
Max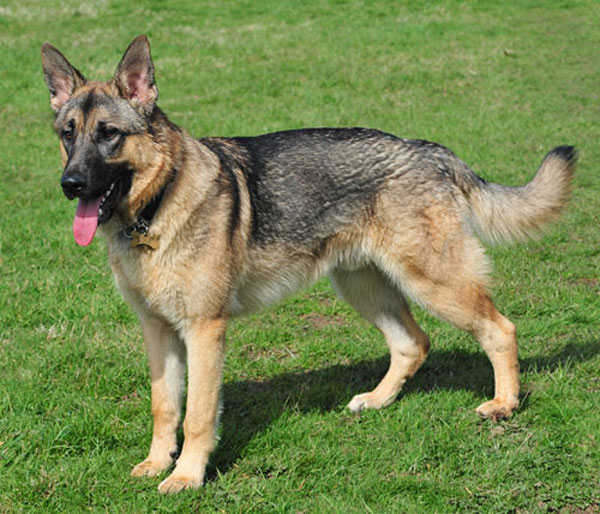 My name Is Max and I am a 9 month old entire boy. My date of birth is July, 09. I am vaccinated till October, 10 and I am now microchipped, wormed and flea treated. I have been in a foster home for 5 weeks now and I would dearly love a home to call my own, where I would get lots of love, attention, and walkies. I have already had two homes in my short life and was quite nervous, I used to cower and wet myself, but now that is all behind me and I have improved loads on the house training too. I have lived with children aged 6 and 18 but because I am boisterous and bomb around I would probably be better with older children. I will sit and give paw and absolutely love to play ball, and boy can I run and fetch when off lead, so a home where I will get plenty of exercise, training because I am very strong on lead, and socialisation with other dogs. I have no health issues, except I had a sore ear but now that is better because I have had some ear drops. I have no food aggression but love two big meals a day as I am a growing boy and I love my food and I am quite greedy. I have not lived with cats or other dogs. Please can I have a forever home and be your pet Love Max x
Bonnie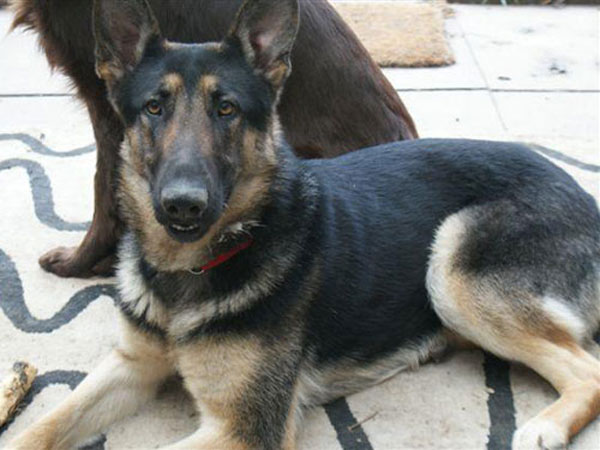 This pretty little girl was found as a stray & on her final day in the pound, we took her in. She is in foster care with several other dogs, who she loves to play with. We think she is no older than 12 months, still quite puppy-like.She has no aggression in her at all, and very rarely barks! Bonnie is housetrained, and does know some basic commands, and is learning new commands very quickly. She loves to be part of a busy family , going out in the car, playing ball with everybody she can! Not known if she is spayed. Bonnie is one special little lady, with alot of love to give. Will suit a busy, active family life.
Puppy 2 - female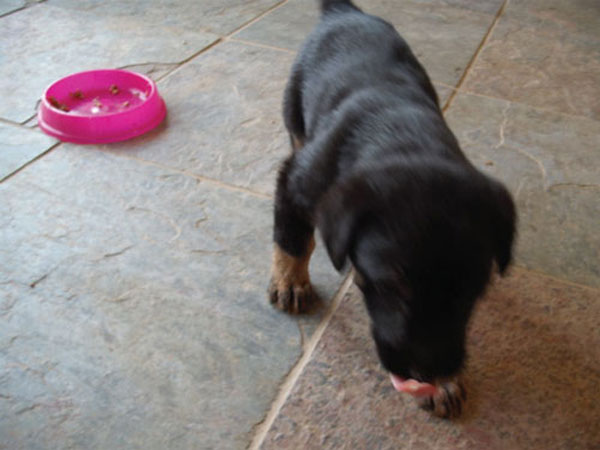 DO NOT TELEPHONE UNLESS YOU HAVE BEEN HOME CHECKED. This 7 week old female puppy was given to one of our foster mums by her vet. She had been dumped on the vet's after having been mauled by an adult mastiff. She is making a full recovery but needs a loving forever home. She is not a full GSD.
Radar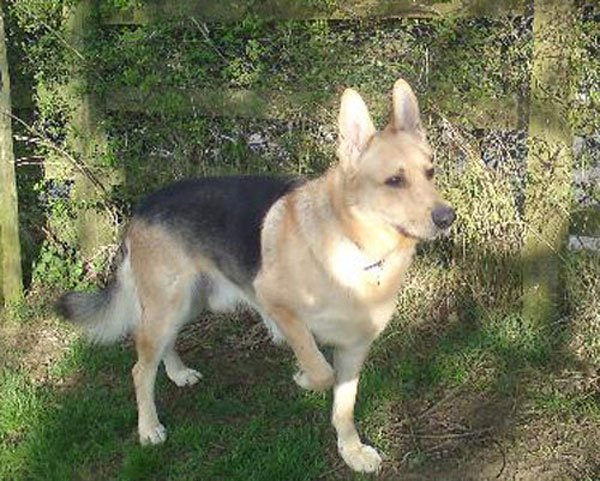 Radar has come to us as his owner is very ill. She needed to go to hospital but would NOT go as she did not want to leave he beloved Radar. Sadly she had to go and we were contacted and asked if we could help. Of course our answer was yes. We collected Radar and took him to the kennels Friday he is missing his owner and fretting. Poor lad has never been away from his home. Radar is 6 yrs young he is entire. His vac's. are up to date due in November. He is good with children Owner said he was not very good with other dogs as he was attacked when a youngster. But he has been mixed with other dogs at the kennel and has shown no sign of been aggressive. He is a little scared at the moment poor lad can't understand where he is. He has been off lead and comes when called.
Samson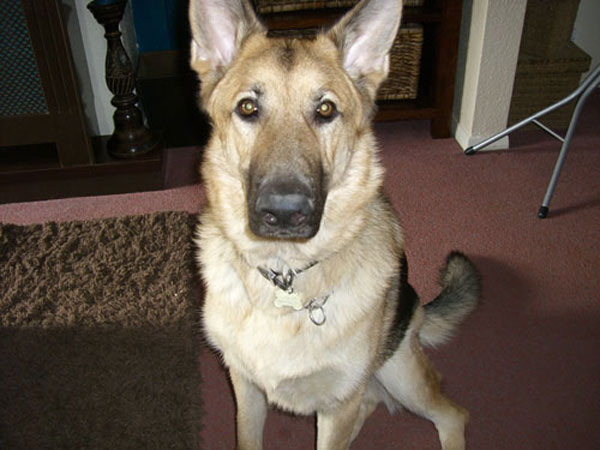 Samson, is a 15 month old neutered male a light black and tan short coated. he is up to date with vac's. due Feb. 2011. This boy is good with children 5 yrs upwards great with other dogs and cats.This boy is a bundle of energy and will need a home where the owners will spent time walking him. He is a large boy. The reason for re homing is that the owners husband is away and she just can't walk him, time spent with the children. he is bored and full of himself. Our volunteer said he will make some one a very nice faithful pet.he is in the North Yorkshire area.
Clyde - needs out by Friday 30/4/10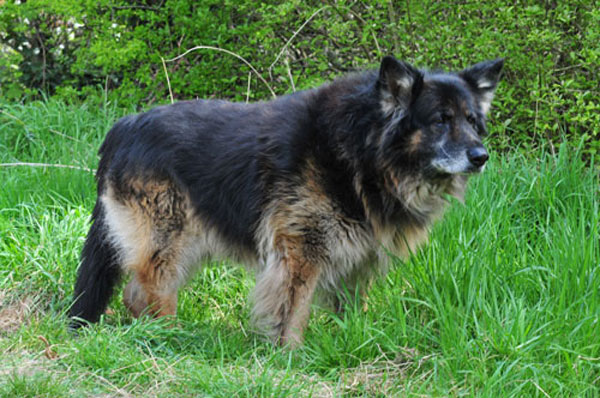 Clyde, beautiful big bear of a dog, Black and Tan, Long Coat. 9 years old entire male. Vaccinated and booster due soon. Has lived with 2 children aged up to 10 and has been fine with all visiting children and people. Clyde has briefly lived for a short while with a female dog, but would probably be best homed as an only dog as he has been spoilt and likes his family comforts. Not too keen on smaller dogs if they bark at him. Volunteer found him good on lead, and off lead, walked past people, children, pushchairs, and traffic with no problems. Clyde will typically bark at the front door bell going and then is fine with people when they come in the house and likes loads of fuss. Clyde is housetrained and not destructive and has lived indoors. Loves to play with footballs, no food aggression or nervous issues. A gorgeous big dog that is reluctantly being rehomed due to change in family circumstances.
Ellie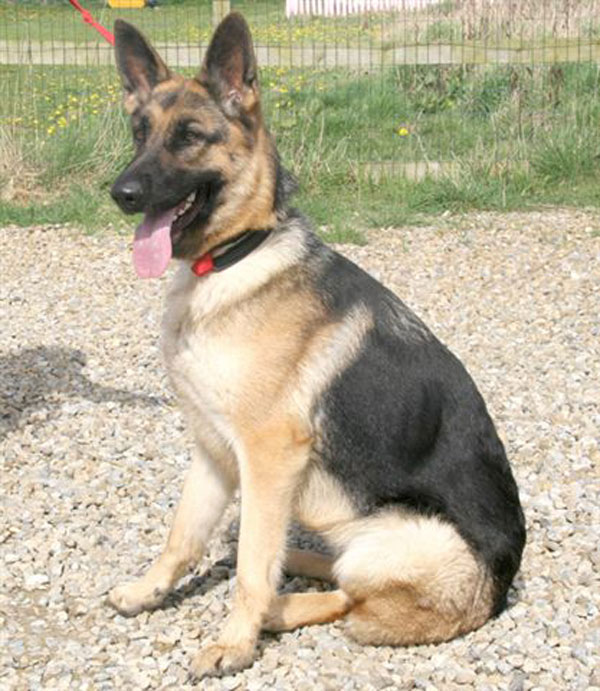 This is Elle, she has come to us from the pound once again on her last day, We are not sure how old she is but we would say no more than 18 months. She is thin, we think she is sffering with kennel stress. This is what our volunteer has to say about her he is walking her on a regular basis since she came to us. She is a lovely dog, who enjoys being with you. She tends to jump up, but only because she wants to lick your face and this can easily be cured. She's particularly intelligent and pays attention all the time she is very thin with poor muscle development. Anyway, she is on a gluten free diet of three or four small meals a day and we'll see how she goes. I was also told that she doesn't like other dogs, but I've seen no evidence of that so far.
Tara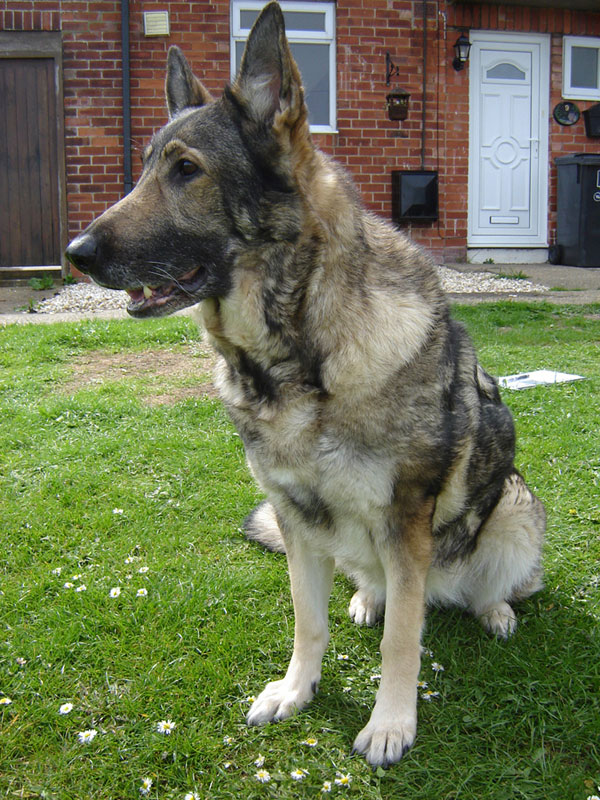 Tara bitch (entire) 7yrs last in season 3 weeks ago. Sable colour very nice semi coat, vaccinated 27 04 2010 boaster needed in two weeks Good with children. Good with other dogs (cats unknown). No aggression ever shown. Quiet with strangers. This dog was an absolute gem, very quiet and very loving. Tara is now with us in kennels as her owner had to go into rented accomadation and was not allowed to take Tara. Tara is used to living with 3 other dogs. Seems a very nice girl
Ruby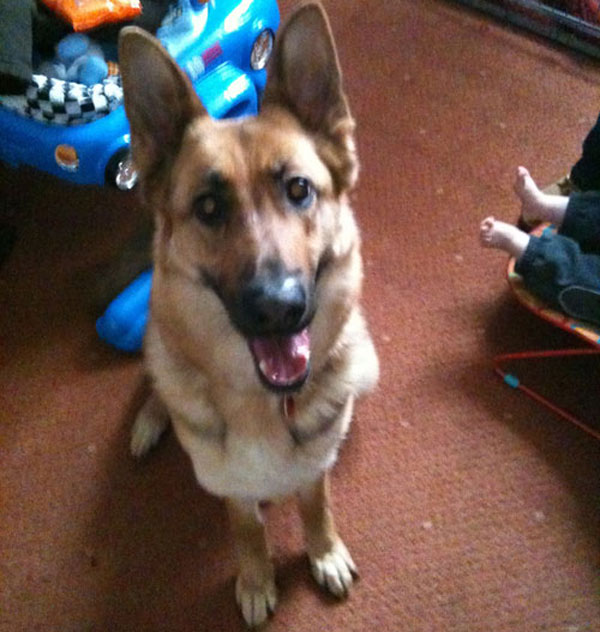 Ruby is a very nice 15 month old bitch. Ruby is not a large girl. She is not spayed. She is very good with children from new born upwards. She is good with other dogs and cats she just wants to play. She does jump up to greet you but just friendly. She is kept in a crate when left. She is fully vacated. Reason for parting house too small for her and owner got two children just not got the time for Ruby. We think Ruby will make a very nice pet.
Zion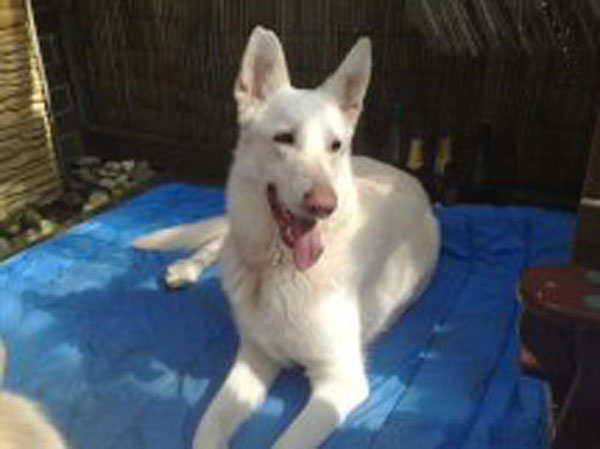 Zion is 18 months old and has boundless energy!, he can walk all day and want to play when he gets home, a very handsome boy who will stunning once he grows into his ears and legs, at the moment he is living with 5 other shepherds, (Ty is one of them) , he is good indoors, no mess or chewing, he has met dogs and people when out walking with no problem, he has had little lead training but is getting better every day, he is better off lead and comes back when called with no problem, he would be happy on his own or with other dogs but will try to dominate (if allowed) but not aggressively, just a bit pushy for his age, he loves to play ball and will ride in the car all day, Zion would benefit from a confident (and fit) handler and will reward you with love and affection.