More Rescue Dogs that have been rehomed
1 2 3 4 5 6 7 8 9 10 11 12 13 14 15 16 17 18 19 20 21 22 23 24 25 26 27 28 29 30 31
These are some of the rescue dogs we have rehomed
Barney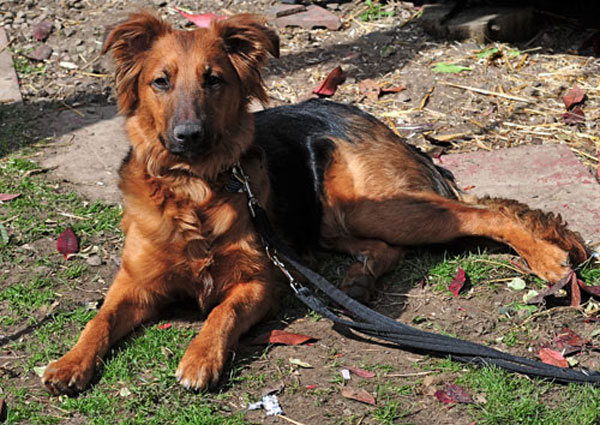 This pretty boy is 10 mth old, neutered, gsd x collie, Barney. Vaccinated and microchipped. Housetrained. Barney is fine with children over 7 yrs, and loves to play. He is a bit of a digger in the garden! Strong on the lead, has been to training classes, and would benefit from those continuing. Barney hasnt lived with another dog, but seems fine when out on walks. Recall needs working on! Loves a bath! Will chase cats. Being rehomed due to owners bad health. With some further training & confidence building ,Barney will blossom into a fantastic dog. A lovely mix
Tammy and Kita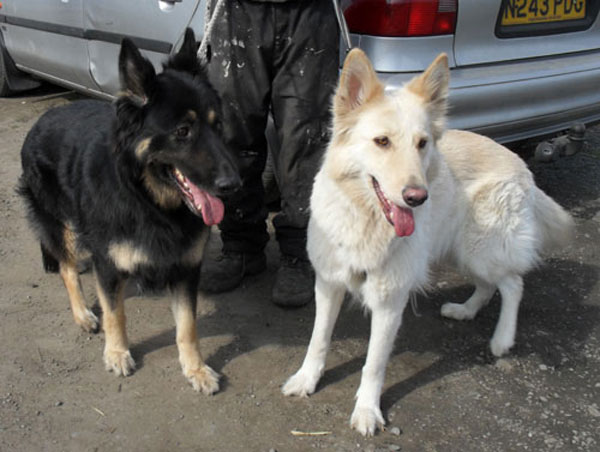 These beauties are 3 yr old Tammy, and 4 yr old Kita. Neither have been spayed. Neither vaccinated or microchipped. Both housetrained and both travel well. Tammy is a 3 yr old white/cream long coat. She is very friendly, loves everybody, including small children. Is scared of cats. Kita is the more reserved of the 2, she is a long coat black and tan. Kita has chased livestock before, and will chase cats. Kita is 4 yrs old, and has a lovely temperament also. Both girls have been left in a derelict pub for the last 2 weeks, so their coats are in need of a good groom. Take treats gently. Tammy & Kita must be rehomed together, we will not split them.
Bella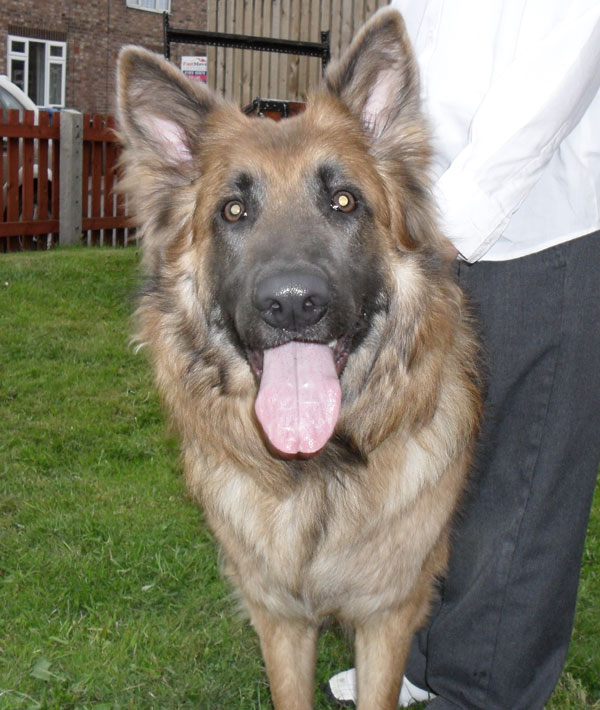 This stunner is 17 mth old, unspayed bitch Bella. She is a long coated sable, with a blue muzzle, and very pretty. Bella is not upto date with vaccinations, and is not microchipped. She is housetrained & travels really well in the car. Bella is very overweight & her nails are extremely long, so obviously never walked. She loves to be groomed, and loves her food! Bella hasnt lived with another dog before, but is now in foster care with several other dogs. Apart from the odd grumble, no problems so far, but has a tendency to be a little dominant. Bella would be suitable for older children only. Will make somebody a wonderful dog.
Cassie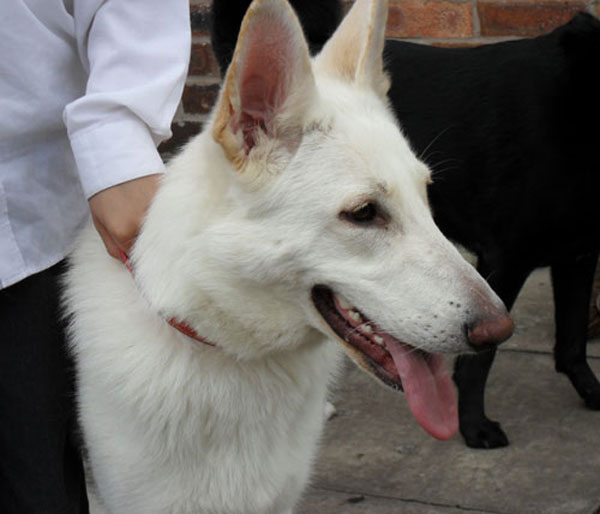 This beautiful girl, is 10 month old, unspayed bitch, Cassie. Housetrained, wormed & flea treated. Cassie is such a delightful girl, very playful, friendly, and obedient. She loves other dogs, always trying to get them to play, or just to let her snuggle up with them. Cassie was bought over the internet by a family with 5 young children & bulldogs, they were to much for Cassie so she hid under the table. Thankfully she only endured 1 week of that, then came into rescue. Cassie is lovely with children. not known how she would be with cats, but as she has such a sweet temperament, I dont think there would be a problem.
Jacob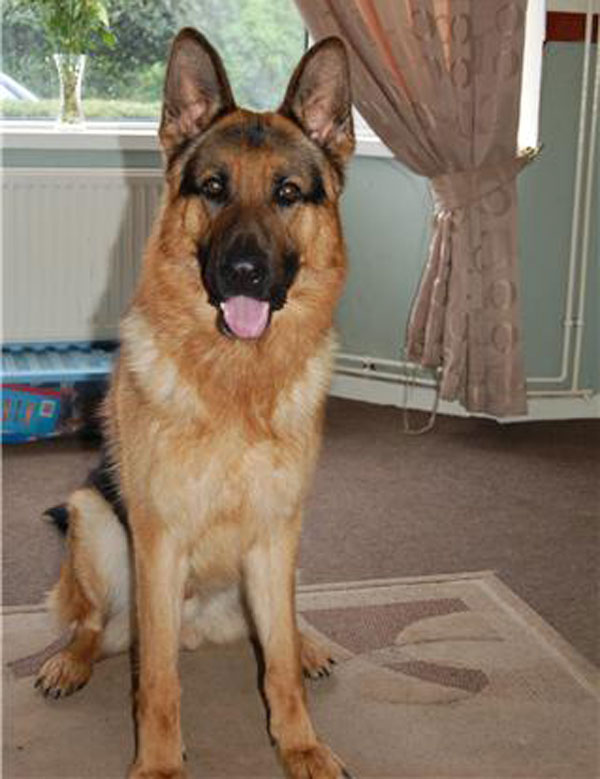 Jacob is very friendly and affectionate with strangers, playful and alert. From the photographs (I do have more, if required) you can see that he is very handsome. He spent most of my visit either licking me, playing with his toy or looking out of the window for passing people. No barking or guard behaviour in the latter – just a very inquisitive and alert GSD. He is friendly with dogs, cats and has taken a shine to his next door neighbour's rabbits (apparently when they stray into the garden he cuddles up to them!). He is fully house trained and will paw the back door if he needs to go out." Jacob is being rehomed due to a marital breakdown, and has been well loved so far. -Vaccinated & microchipped. Just a fantastic all round boy.
Zak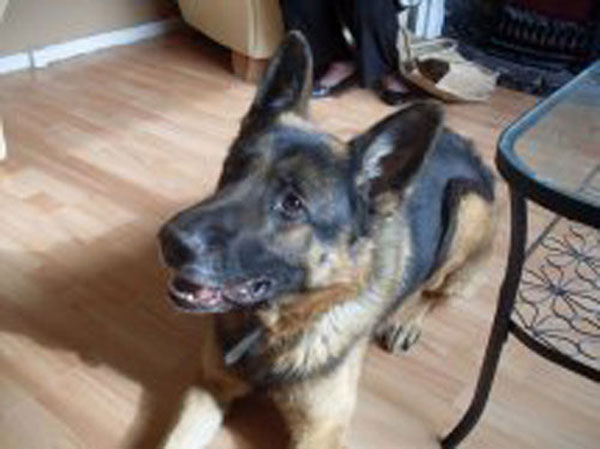 Zak, 5 year old entire male came into the rescue because is owner had no time for him, never walked and lacked much needed attention. Since being in foster care he has come on leaps and bounds. Zak is very loyal dog and loves nothing more than to please you and be by your side. He loves his ball and will your best friend for a treat or two; he does basic commands like sit stay and vet check etc. Strong on the lead but is having training for this. Zak is currently living with two cats and two female GSD's not food possessive but can be over playful with visitors
Baz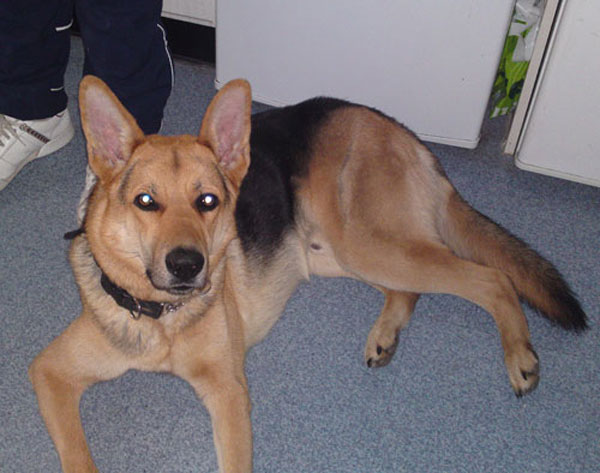 Baz is a 1yr old entire boy who because of his owners illness needs to be rehomed. He is a really sweet natured boy who does jump up and pulls slightly on the lead with excitement. He would be ok with children and other dogs but does chase cats. He has never been in a car so not sure if he would be sick or not. The volunteer who assessed him had no trouble retrieving the ball when playing ad just wanted to play with her.
Burtie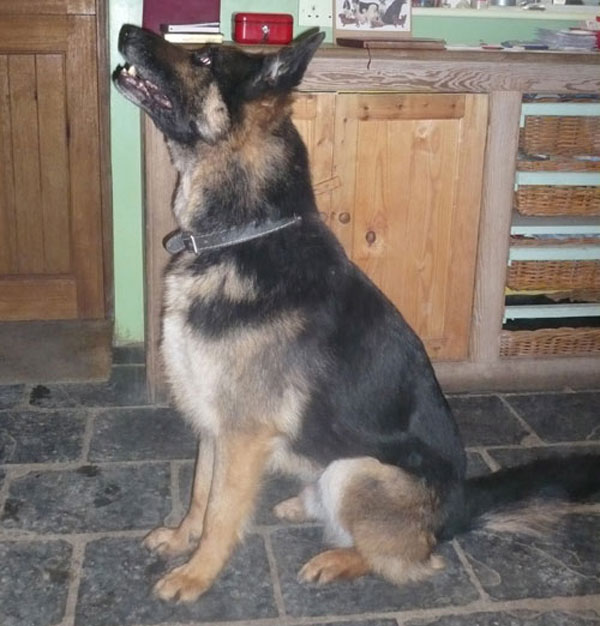 Burtie is a 6year old neutered boy who is being rehomed due to the family circumstances changing. He has lived with cats and other dogs and has even been around horses. He does has food protection issues when other dogs are around. He is very well trained with commands and will even bark when told to speak. He does have a mischievous side as he took the volunteers camera out of his bag without being told to. He loves playing and being groomed and the volunteer has said that he is a very well trained, friendly and socialised dog.
Cindy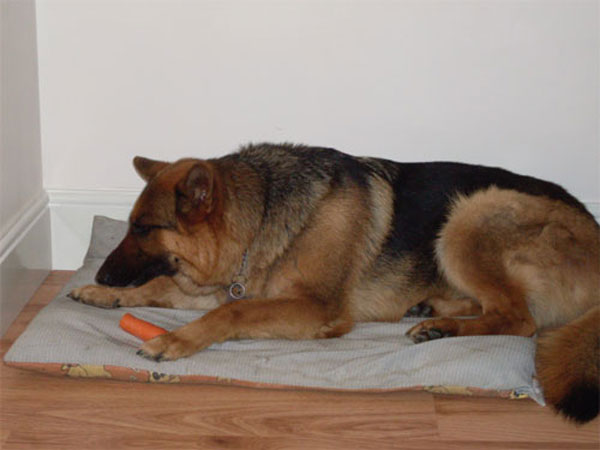 3 year old spayed bitch. Good with children and other dogs. Never lived with cats. Very playful and full of energy so best with older children. Needs a home that can give her a lot of exercise and some training which her current owners are unable to give her. Being rehomed through no fault of her own.
Obi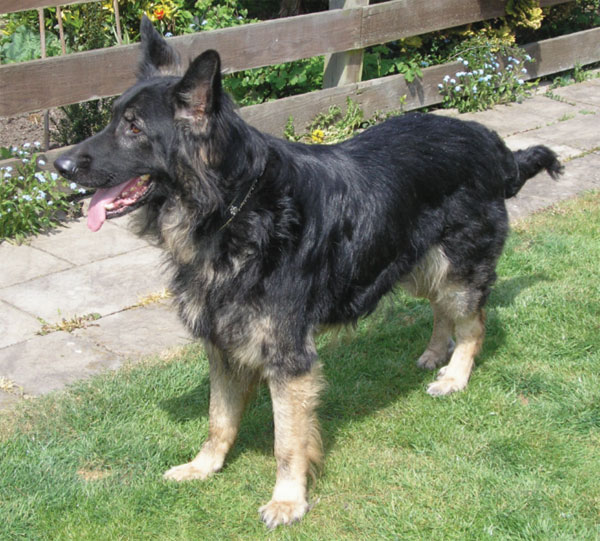 This 4 year old entire lad was removed from a house of domestic abuse. He can be nervous of men but has a super temperament. Really come out of his shell in the short time he has been in foster.
Puppy 1 - male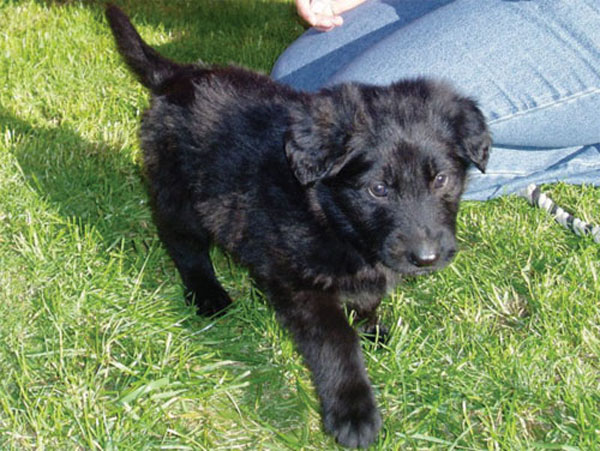 DO NOT TELEPHONE UNLESS YOU HAVE BEEN HOME CHECKED. This 7 week old male puppy was given to one of our foster mums by her vet where he had been dumped. He is not full GSD .