More Rescue Dogs that have been rehomed
1 2 3 4 5 6 7 8 9 10 11 12 13 14 15 16 17 18 19 20 21 22 23 24 25 26 27 28 29 30 31
These are some of the rescue dogs we have rehomed
Tilly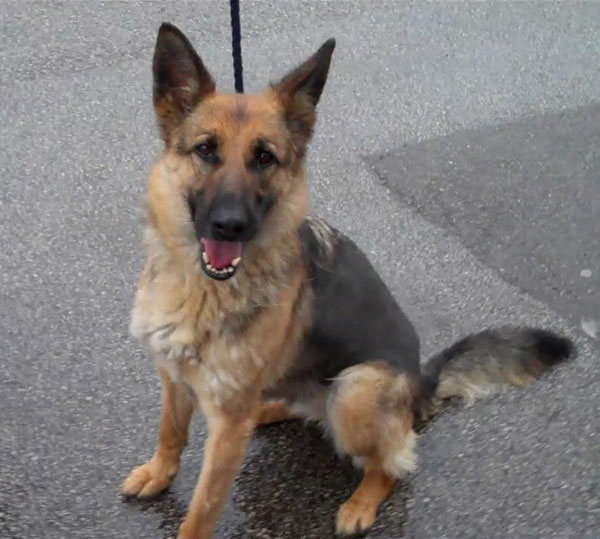 This pretty girl is Tilley. Approximately 12-18mths old, Tilley is in the pound and needs out urgently.She is very thin. A lovely friendly girl with our volunteer, she is very stressed in kennels. Tilley is fine with other dogs. Housetrained. Walks well on the lead. Cats unknown. As we dont know much about Tilleys background, will rehome with older children only. Not known if she is spayed, not microchipped.
Max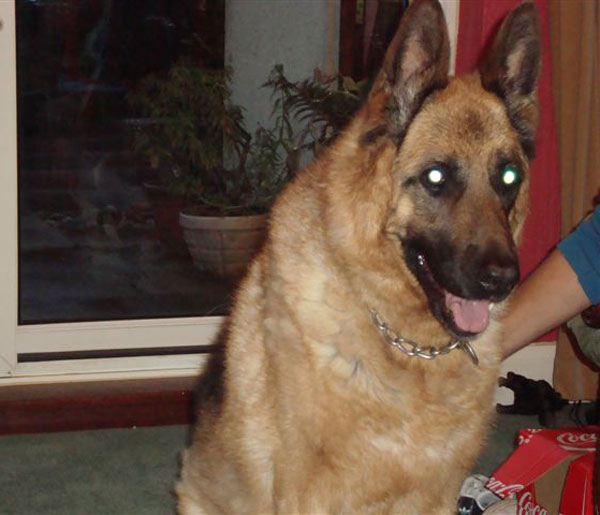 Max is beautiful 10 yr old castrated boy, he is a lovely boy and will be anyones best friend for a treat or two, he is wary of children so would be suited to an adult only home, he will chase cats outside but is ok ish inside if told sternly to leave. He lives with another dog and is fine, he is vaccinated.
Chumba - needs new home and new name!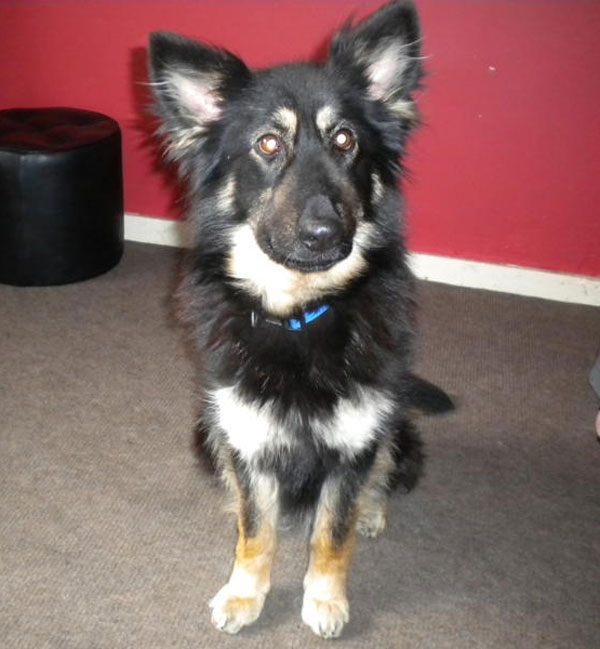 The pretty little dog has been provoked by ex-partner's children and has growled and snapped in response to this. She has also been abused by said partner and shows signs of some fear aggression (but not severe aggression). The partner wanted Chumba. put to sleep Owner nervous of this reaction which is increasing dog's anxiety. She needs a home where she will get appropriate care and routine. She is being left for long periods, not walked and is harangued by unpleasant neighbours when let out in the garden. Chumba desperately needs a new home and a new name!
Kacy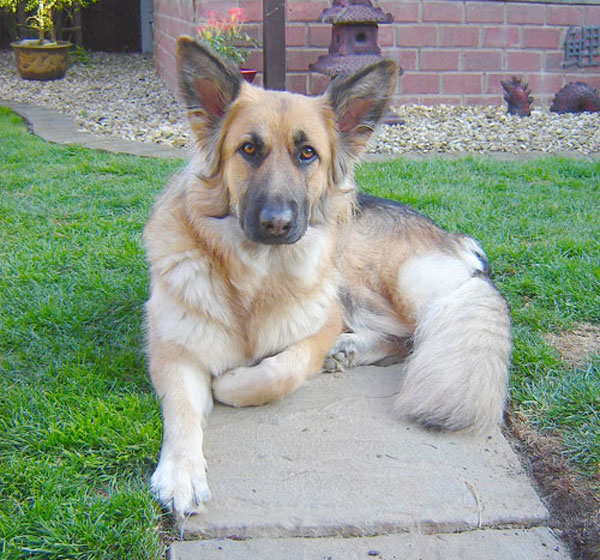 Kacey is 18 months old not spayed, gold sable, mid too long coat, vaccinated but due soon. Good with older children (younger children unknown). Shows some aggression to other dogs (cats unknown). Does bark at strangers (barked at volunteer when entered garden, but settled down) . She is micro-chipped and she is house trained
Ben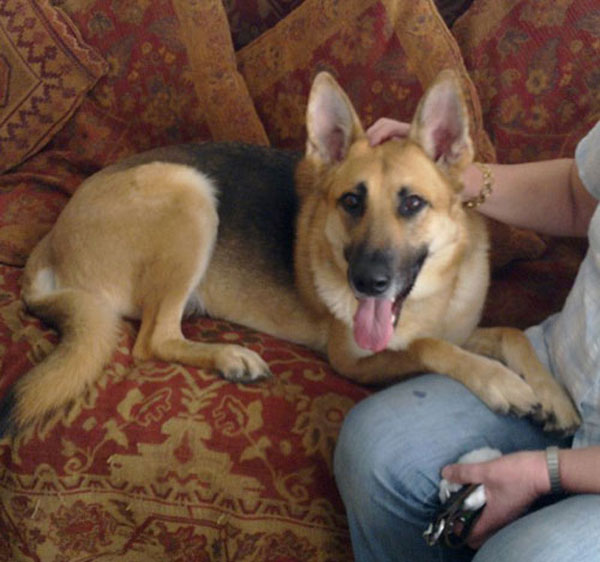 Ben is apperox.18 months black and tan short coated neutered male He is vac.. He came to us from the pound, was re homed but the new owners are finding him a handful. He needs lots of exercise as he is still a youngster. He is house clean and follows the lady owner everywhere he has bonded with her. They are sad to have to part but feel that someone else may be able to give him the walking etc that they are unable to do. He is ok with other dogs He has become very protective of the owners and has nipped on a couple of occasions. We feel that Ben will be ok with someone that is used to the breed and can be kind but show Ben who is boss. He is a teenager and feeling his feet.
Ash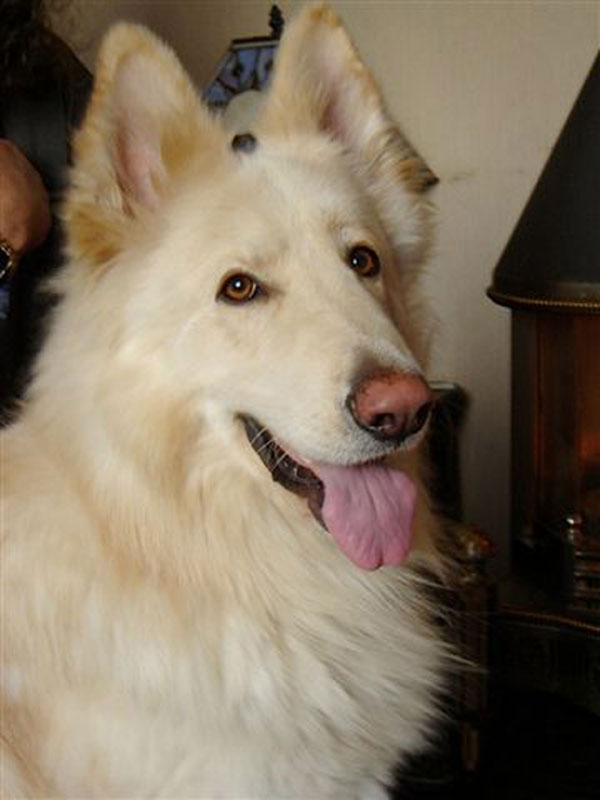 This is Ash. lovely boy he is entire and 31/2 yrs old Beautiful white long coated boy. He is Vaccinated and micros chipped. He is fine with children as he comes from a home with children. Lived with 3 other dogs and cats. Ash is looking for a home due to no fault of his. He has never shown any aggression We think he will make someone a fantastic pet.
Tara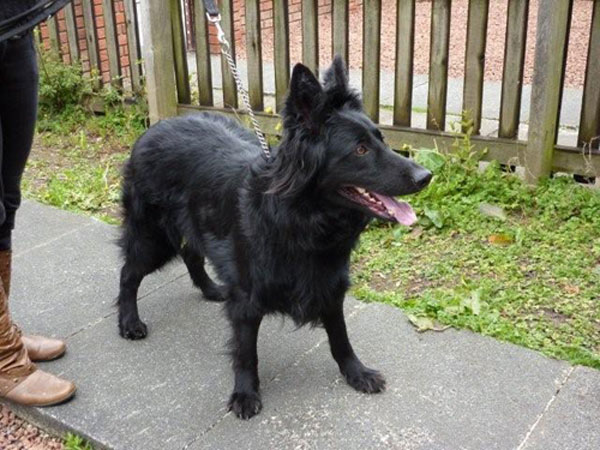 Tara is 4 yrs old Black Long Coat she is spayed, she is fine with children she came from a home with children, she has lived with another dog and she has lived with cats.This girl has never shown any aggression and is up for adoption purely because her owners no longer have the time for her. She is now in a foster home. Living with 2 GSD's and last I heard doing well. This girl has not been taken out very much so most of the outside world is new. She is coping well and family say she is a pleasure to be around.She is good in the house and good off lead recalls well and she loves water . Durham area
Jody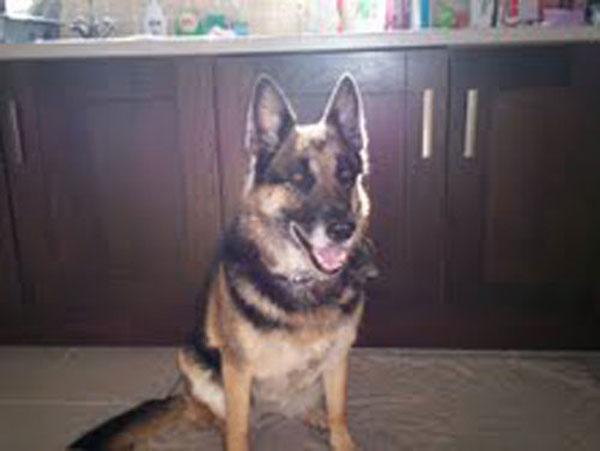 This is Jody, a 7 year old, spayed bitch. Jody is a lovely happy girl. In good health. Loves her walks. She dislikes cats. She hasnt livd with young children, so would rehome with older children only. She is fine with other dogs, and lives with 2 small ones. She really doesnt like anything coming through the postbox,and will shred it! Protective over her house, as most German Shepherds are. A really nice dog who deserves a fantastic home.
Kye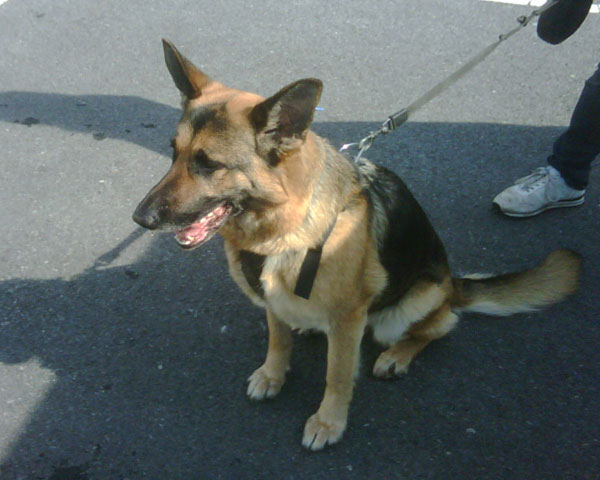 When our volunteer met 5 year old bitch Kye, it was love at first sight. She came to him with a waggy tail joy in her eyes and a sloppy wet kiss on the cheek. It is belived she is vaccinated, but thy are not sure, pulls on lead, no problems with other dogs or children, dont know about cats. Original owner was a compulsive drunk has now signed her over to current owner who has 2 GSD of her own. Given her previous life, feel it may be nice if she was the only dog and got 100% of her new owners attention,who would get back a million% love from her in return. She would make a lovely family pet possibly older children, with a little lead work should be a fun loving family GSD.
Savannah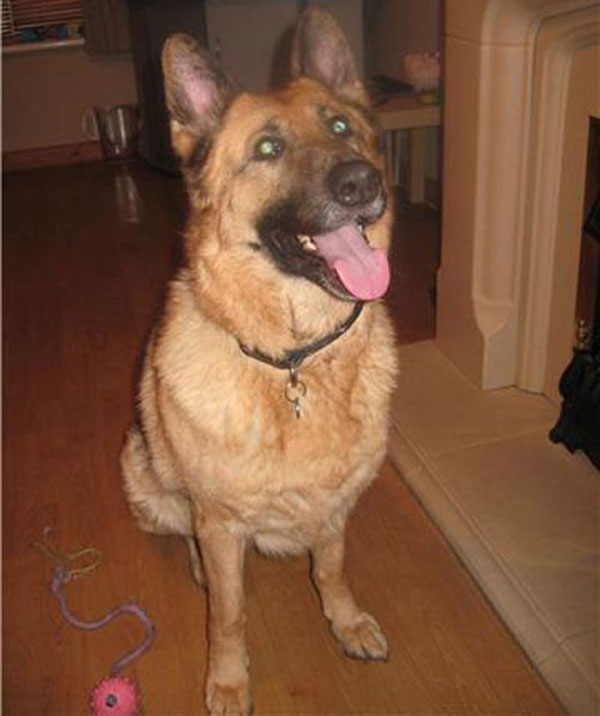 This is 6 yr old, unspayed bitch, Savanna. She is a lovely, well trained girl. Fine with children from 2yr upwards. Fine with other dogs, currently living with 2 small dogs. Housetrained. Likes to travel in the car. Microchipped, but not upto date with vaccinations.No aggression in her whatsoever, a fantastic temperament.
Mayhem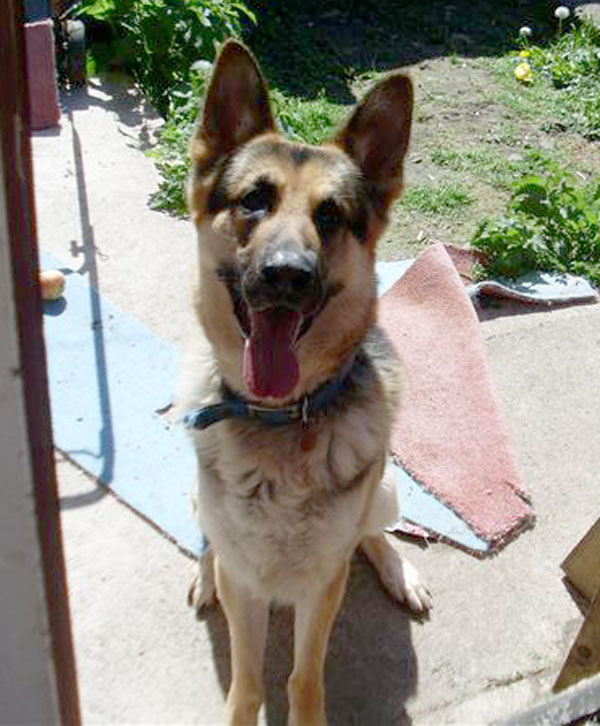 Dont be put off by the name! This handsome boy is 4 yr old, neutered male, Mayhem. He earned that name as a puppy, thankfully he grew into a big softy. Mayhem is fine with other dogs, lives with a collie. Lives with children from ages 5 yrs upwards. Mayhem is fine to live with cats, as he has done before. Mayhem is a really friendly boy, who didnt bark once when our assessor met him. He hasnt been walked in a long time & this shows in his very long nails. Mayhems owner is in hospital, and he is losing weight fretting. Mayhem needs a home asap to give him the proper care & attention he deserves.
Cassie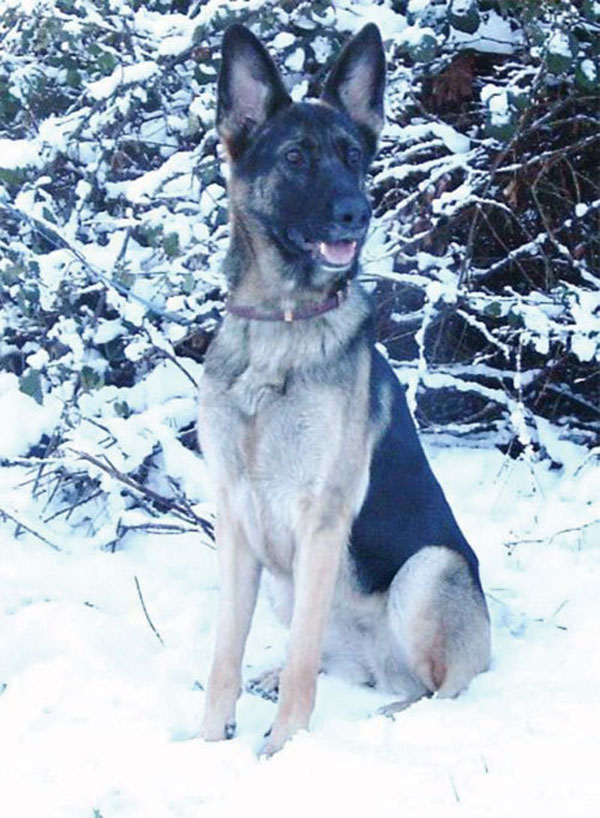 Cassie is nearly 3. She is spayed. She is fine with most dogs but not good with cats. We were told Cassie can distrust men she does not know and can show aggression (nervous) however this has not been seen since she was in foster care. She would not be suitable for a home with young children. This young lady needs lots of stimulation and would probably benefit from more training and/or some agility