More Rescue Dogs that have been rehomed
1 2 3 4 5 6 7 8 9 10 11 12 13 14 15 16 17 18 19 20 21 22 23 24 25 26 27 28 29 30 31
More dogs rehomed by GSDR
Kai - Bedfordshire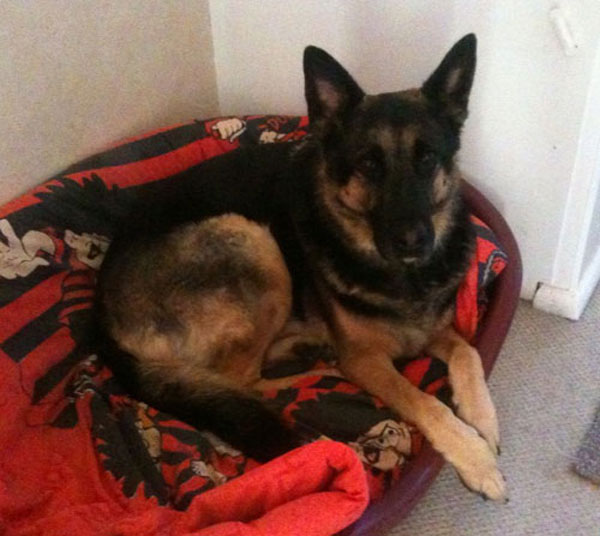 Kai is a 6yo neutered male who is great with larger dogs. He is microchipped and his vaccinations up to date. He does get quite excited when visitors arrive but will settle down. He has lived with another dog in the past but now needs to find a new home as he is being left at home for very long hours. He likes to play and needs to have regular exercise.
Echo - Cambridgeshire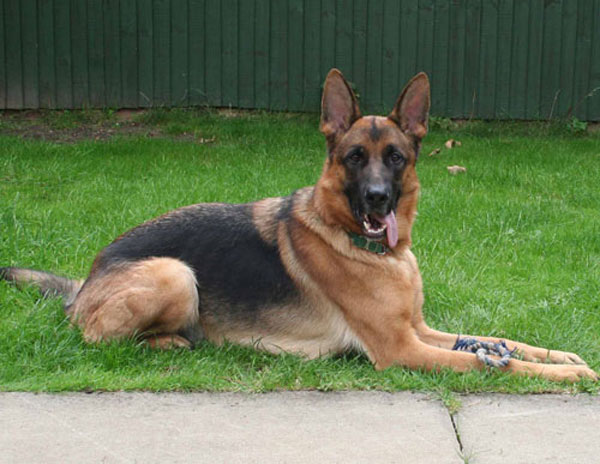 Echo is a 2 year old neutered male who is very friendly and used to living with a family. He is good with children and cats; however, although he lives with an eight year old Jack Russell he may not always be good with strange dogs. He is good in the car and does not bark excessively. Due to family ill health he has to find a new home soon. He is microchipped and vaccinated and will make a great companion for someone.
Monty - Beds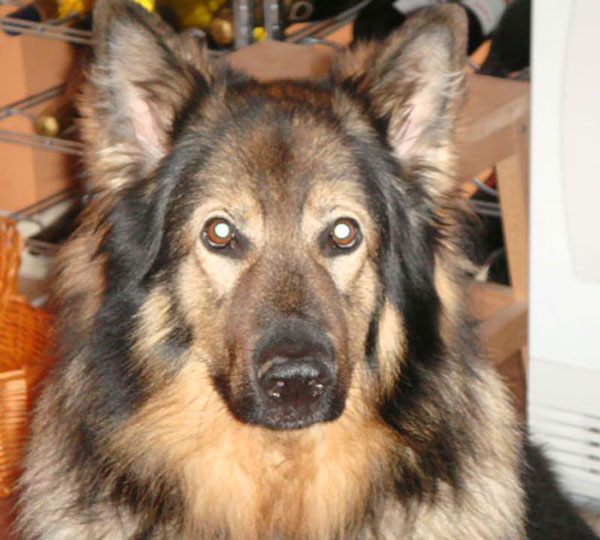 Monty is a handsome six years old neutered male. He is a beautiful, friendly, family dog. He lives with other dogs, doesn't mind cats and is fine with children. He has a long sable coloured coat, he is vaccinated and microchipped. He is currently not getting enough exercise as his current owner has taken on additional work commitments and he needs to find a new home. He is a strong dog, in need of a little lead training and enjoys being outside as often as he can. He enjoys travelling in the car and will be a great companion.
Hannah - Norfolk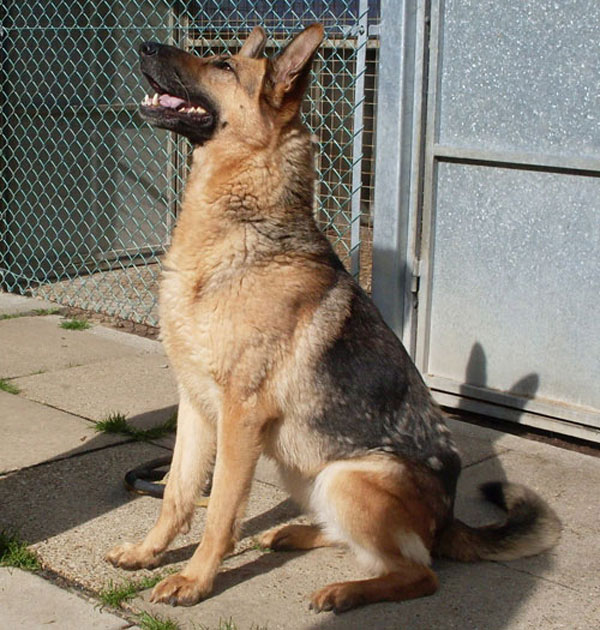 Hannah is a short coated, Black and Tan bitch approx 5yo. She is in kennels after being handed over by the local council so information is limited. In the kennels or run she never barked at the other dogs or really showed too much interest. She has not shown any aggression but can be a little hesitant with some men initially. She will sit and give her paw for treats and will make a super loyal dog with some basic training.
Ralph - Cambridgeshire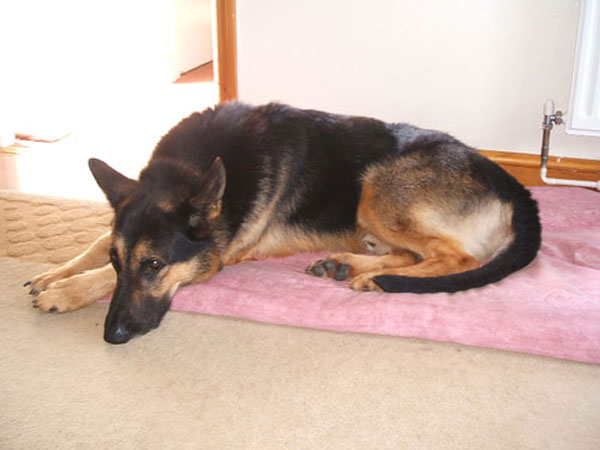 Ralph was recently rescued from a canal and is currently in a foster home. He was extremely nervous and shy at first but has soon settled into his new surroundings and gets on well with children, dogs, cats, rabbits, squirrels and horses. He has not been neutered and we believe him to be between three and four years old. He is quite a small dog, in need of a little discipline and training but will be a wonderful addition to the family.
Heidi - Warks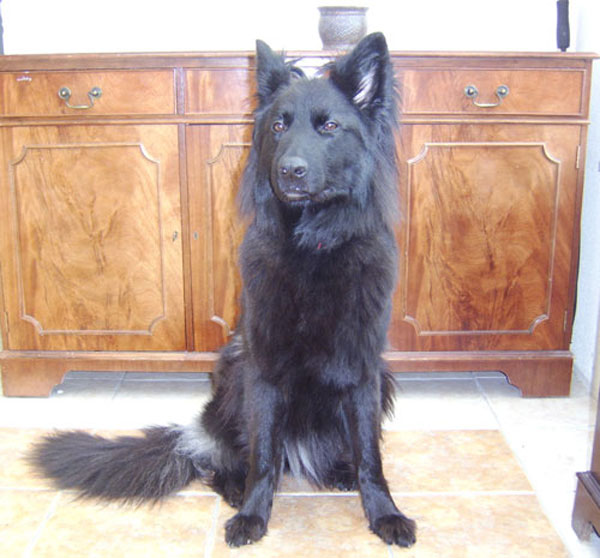 This is 3 yr old, spayed bitch Heidi. A gorgeous girl, very loyal and loving. Heidi would benefit from a steady male dog to live with. Was quite a nervous girl at first, but has come on leaps and bounds in foster care. Housetrained, travels well. Wary of strangers at first, but fine when introduced. A really lovely girl.
Rocky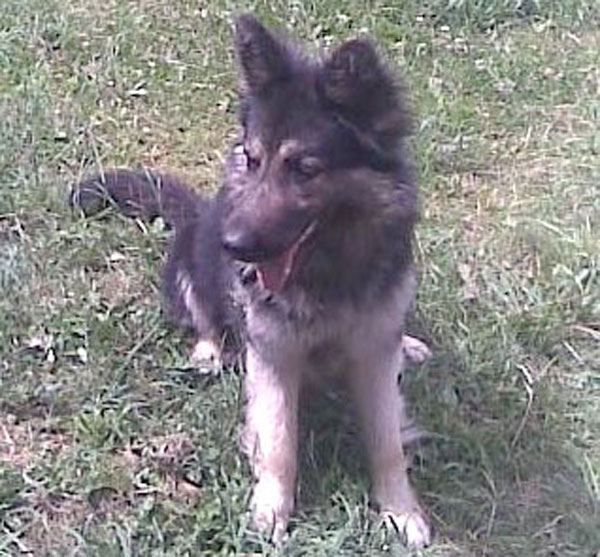 Rocky is 2.5 years of age and needs a new home because his present owner abandoned him. He left the dog with his ex-partner. Unfortunately, she cannot afford to give him the attention he craves and he does not get the exercise required. Rocky is very friendly and gets on well with children. He also lives at the moment with another dog. Not sure though how he gets on with other dogs outside the home. Rocky is still entire and has not been vaccinated. No known health issues. Rocky let our assessor examine him and he never once showed any sign of aggression when he was pulling him this-way-and that. All he wanted to do was play. This dog will make someone an excellent companion.
Max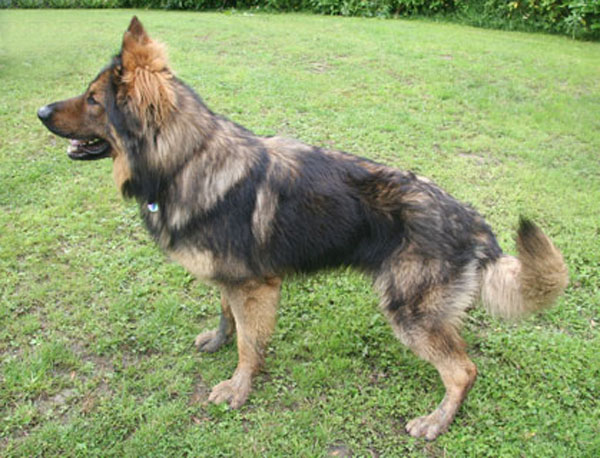 A gorgeous 2-year old, entire, long-coated male, Max lives with small children and other dogs, but he has not been socialised with dogs outside the home. He greeted our volunteer without any problem and took treats gently. Microchipped, vaccinated and appears in good health. He loves to play, especially in water, and is obedient. Marriage breakup forces his rehoming - he is being left for long periods. He needs an experienced owner.
Billy
This lady is 3 yr old, spayed bitch, Billie. Uptodate with vaccinations, not microchipped. Billie lives outdoors & is chained all day as there is a public footpath running through the owners garden. Billie goes mad when she sees another dog on walks, but does live with a Jack Russell. Only been around children over the age of 13 yrs. No food or toy aggression. Travels ok on short journeys. Good with horses. A pleasant gentle girl with people, needs a nice home with patient owners who will teach her how to enjoy life.
Bullet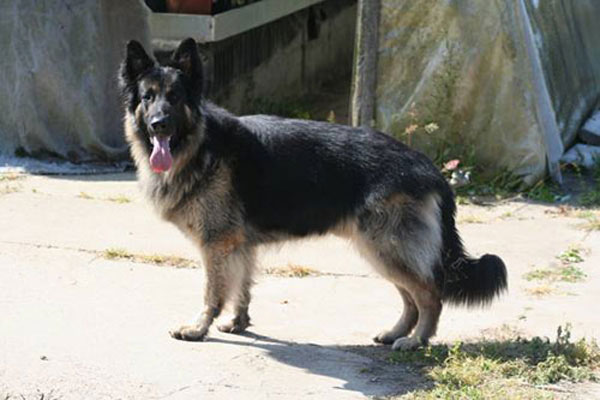 Bullet is almost 4 years old, He has just been neutered. He was living on a balcony of a flat and is now living with one of our fosterers. He has been fine with her dogs and fine with people after he has met them. He was living with younger children but would probably be best with older dog wise children. Unknown with cats.
Dodger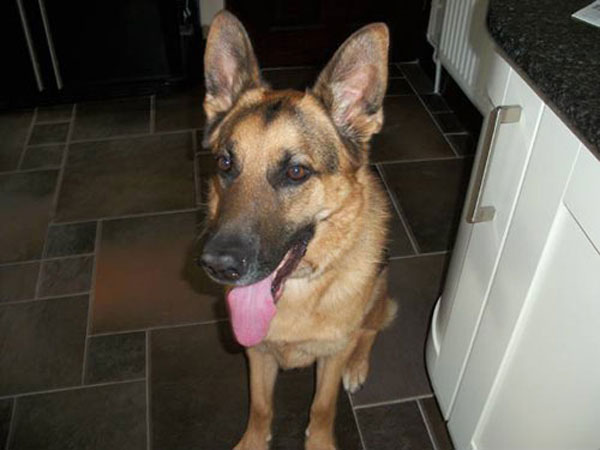 Dodger is a 4 year old entire male. His current owners do not have the time he deserves now there is a baby in the house plus he will be left all day on his own soon as they will be both working full time. Dodger is good with children but very bouncy and playful. This poor friendly lad just needs a home where he will get the exercise and training he needs. He is currently being very vocal to let out his frustration.
Harley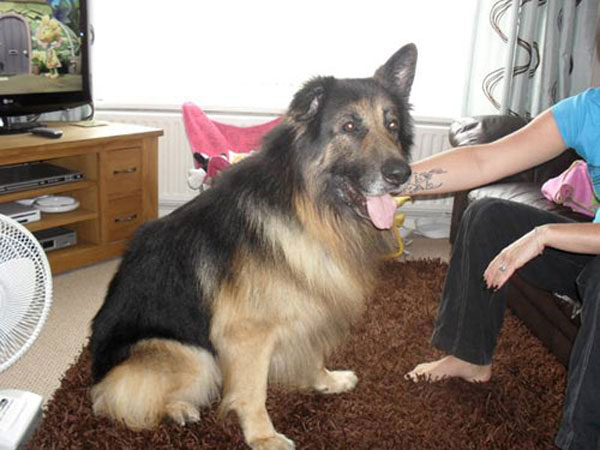 Harley is a 10 year young entire male. He is good with other dog, cats and children. He has the most fantastic nature and is full of energy. Harley does need regular ear washing as he gets a build up of wax and did hav an operation on one of his ears which is why he has the cute puppy flop one side. Harley also had to have an operation to remove his tail last year but all this just adds to his character. Harley is being rehomed due to a relationship breakdown. And urgently needs a new home.
Hannah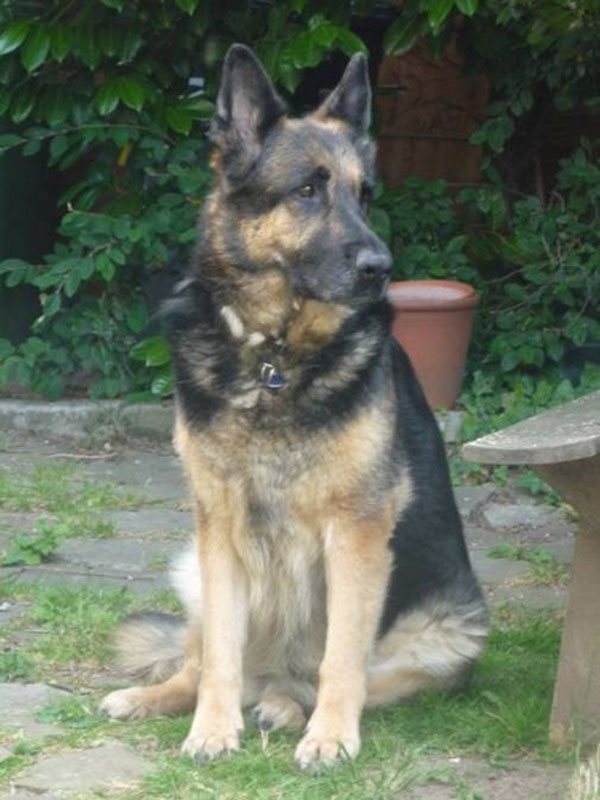 Hannah's family are having to move into a retirement flat because of illness which means they cannot take her with them. Hannah is 8 years young and is spayed. Has not been with young children before and hates cats. She does live with another dog and is fine around dogs in general. She cannot have raw hide chews or bones or she suffers from irritable bowel syndrome. Hannah is good on the lead. This girl is a loving, affectionate dog who loves people.
Ellie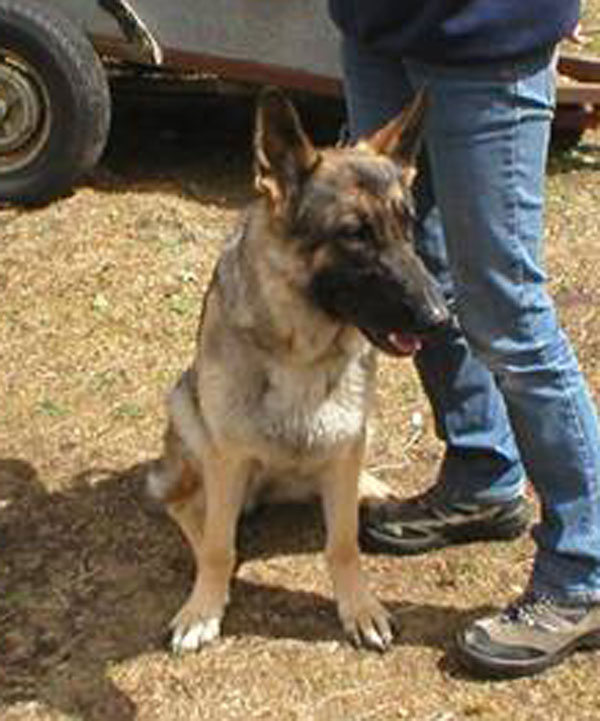 Ellie is a 5 year old unspayed bitch. Ellie is currently in rescue in Poole. She previously lived with 3 children under the age of 10. She has never lived with another dog but seems ok with other dogs but not cats or small animals. Ellie is a very friendly girl and walks well on the lead. She was removed from her home for her own welfare and would just like a loving forever home that can give her the love and exercise she deserves.