More Rescue Dogs that have been rehomed
1 2 3 4 5 6 7 8 9 10 11 12 13 14 15 16 17 18 19 20 21 22 23 24 25 26 27 28 29 30 31
These are some of the rescue dogs we have rehomed
Sky
Skye has come into this rescue as she was booked in to be put to sleep as the owner could not cope with her anymore due to lack of knowledge on looking after any dog, let alone a German Shepherd. Skye has no issues that cannot be corrected with the right owner. She is a very sweet dog, but has not been socialized and is slightly nervous of new situations. She is currently to be assessed.
Bruno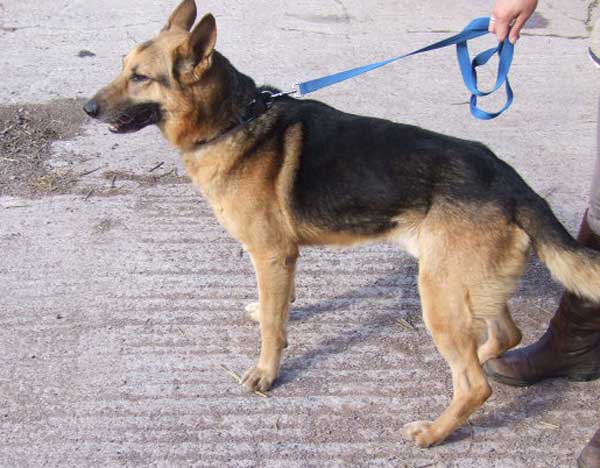 This lovely boy is 3 yr old neutered male, Bruno. Short coated sable. Bruno is a shy boy, who needs his confidence building. He barks at people he doesn't know. Bruno is housetrained & walks well on the lead. Bruno has lived with cats. He currently lives with 3 other dogs, from terriers to German Shepherds, he gets on with most dogs, but not all dogs. Bruno is being rehomed as his owners busy lifestyle is stressful for him, he currently lives at an equestrian centre, & the constant flurry of horses & children has become too much for him & he has started to nip the horses, & more recently one of the children. For this reason we will only rehome Bruno to a home with older or no children at all. Bruno travels well &has no known food allergies.
JJ
Tyson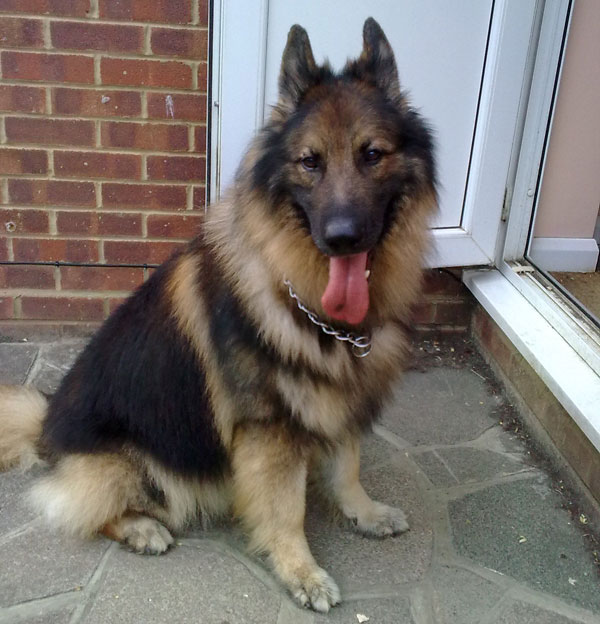 Tyson is an absolute sweetie. He has come into the rescue as his owner lost his accommodation and left him in kennels for the last two months. He is now in foster and living with other dogs, horses and cats. He has lived with children in the past aged 2 and 10 and has been so friendly with everyone that he has come across. Our fosterer said that he doesn't nip or try to bite, even when she spent the best part of the day trying to get the tangles out of his coat! He is housetrained, doesn't chew and used to traveling. Tyson is a special dog who needs a very special home as he does suffer from epilepsy. He is on medication and his condition is controlled. Please do not be put off by this; he is a truly wonderful dog who has much to give his new owner. In every other way this is a magnificent dog that will make you proud.
Jerry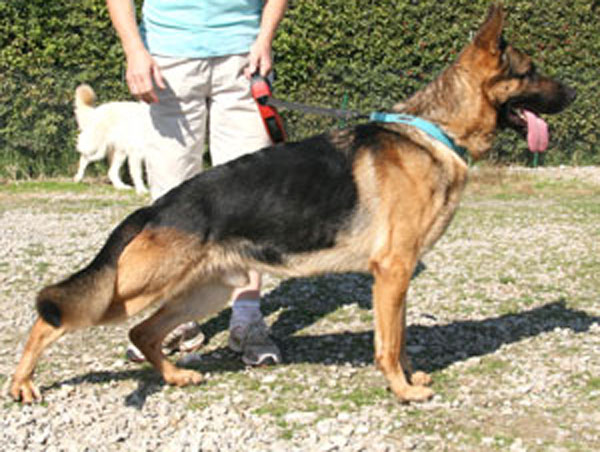 Jerry is nearly 5 years old and entire, he has a lovely nature and did not show any signs of aggression. He is quite boisterous but this is due to him not getting any stimulation of any kind. With the right owner he will make an excellent companion, he is very thin so will need small regular meals to build him up. Ok with other dogs and children
Tia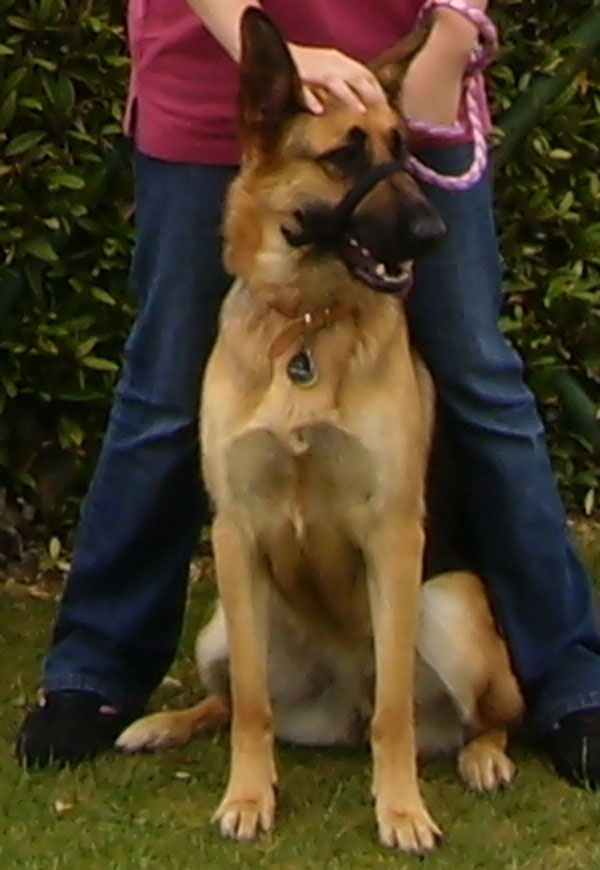 Tia is chipped, has her own passport, bedding, leads, feeding bowls and travel cage. Owners husband has died and feels she needs a home that can give her the time she deserves. She currently lives with a 5 year old staffy cross, but will bark at other dogs she sees in the street but just wants to play .
Iggy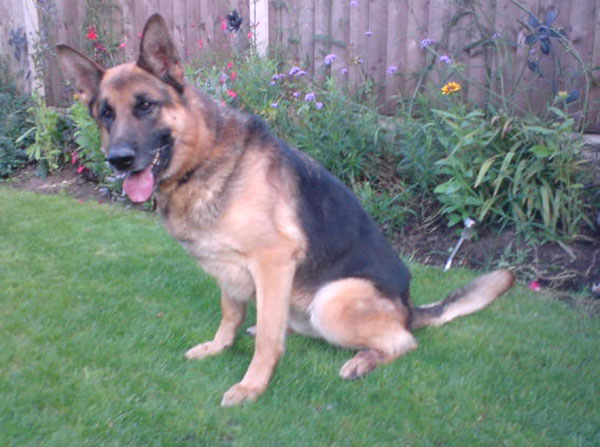 Iggy is a retired police dog. He has CDRM. He is being rehomed as he is fighting with the current police dog and is also bored staying at home and not working. He is a loving dog who needs someone to give him attention in his retirement. He will get on with bitches but not dogs.
Trojan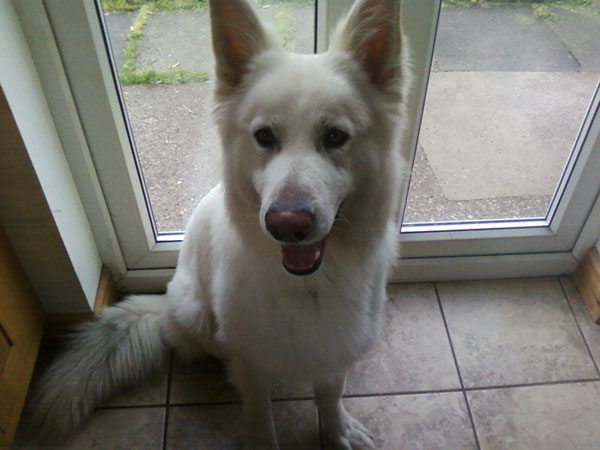 This is likely to be the most stunning white gsd you have ever seen! He is 23 month old Trojan. He is vaccinated and microchipped. He came into rescue very nervous of strangers & other dogs, but since spending some time just chilling out, he has become best friends with another young gsd male, and they play together nicely. Needs an experienced handler. Needs time to bond & trust, but once he does, he is a big softy. Not neutered. Unknown how he is with cats. Needs a home without children..
Del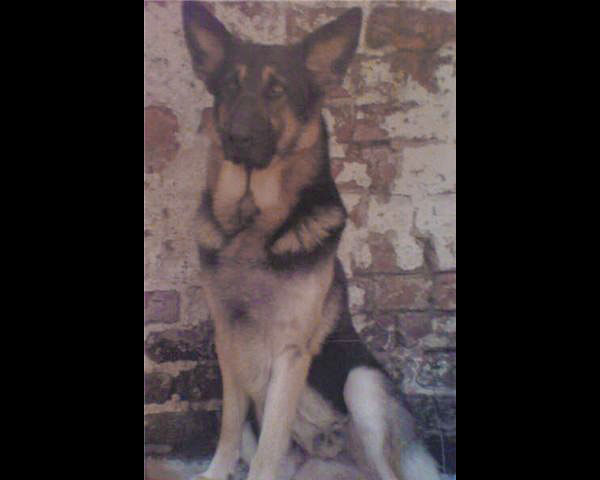 This handsome young man is 5 yr old entire male, Del. Del is vaccinated & microchipped. He plays nicely with other dogs, so could probably live with a placid bitch. Del gets too boisterous around young children, and has nipped in excitement when they run past him. For this reason he is looking for a new home. In the house he is a calm, placid and gentle soul. Doesnt like cats. Housetrained and travels well. A really handsome boy!
Reggie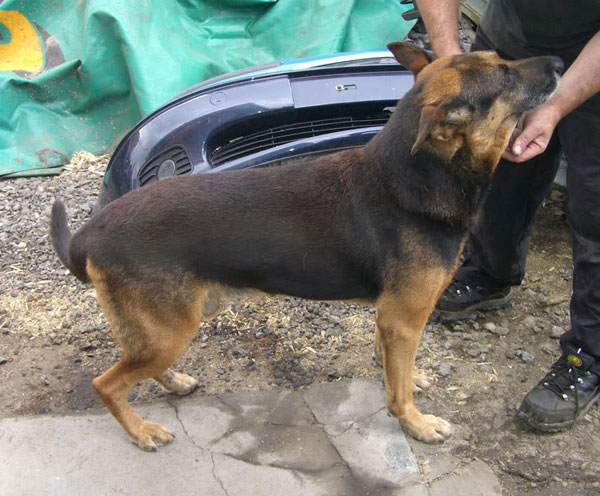 This lovely boy is 7 year old entire male Reggie. He has been used as a yard dog, but is far too friendly for that. He has spent his life with a gsd bitch, but she recently died, and poor Reggie is pining for her. He greeted the volunteer with a wagging tail & just loved lots of fussing and cuddling. His owner will have him neutered & vaccinated before he goes to a new home. Reggie has never met cats. Although a lovely gentle dog, we would prefer him to be rehomed with older, sensible children only. Will make a great addition to any family.
Maggie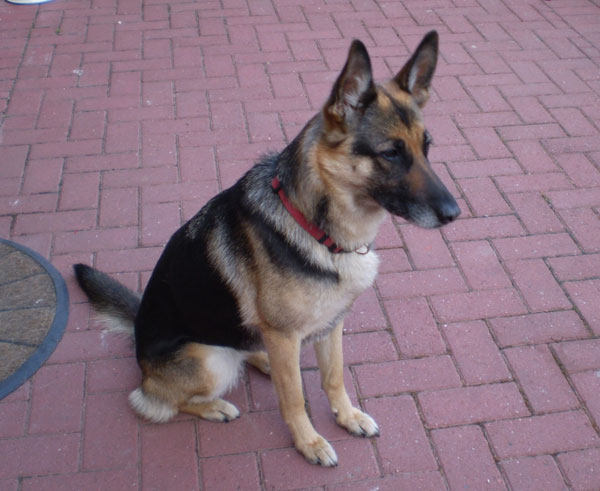 Maggie is 5 yrs old, chews when left. Nips when excited, so not suitable around young children. Needs an active home. Lives with another bitch no problems. Travels well. Loves swimming. Poor little Maggie has been rehomed many times throughout her life through no fault of her own. She is a lovely friendly girl. Good with children of all ages, although she is very playful & boisterous so would probably knock little ones over. Maggie currently lives with a cat no problem, but would chase them in the garden. She is fine with other dogs, but not keen on small ones. She adores going for walks. Such a lively girl, full of character. Needs a permanent home where humans wont let her down again.